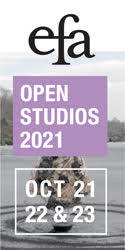 "Accuracy, spontaneity, and mystery" are among the qualities Elizabeth Bishop said made for an outstanding experience with the best poems. The dozen finalists BOMB sent me to choose from all have these qualities, making it a thoroughly difficult and even painful job deciding. When I read and reread what wound up being Steve Dickison's extraordinary poems from "Wear You to the Ball," I found poetry that takes me the way I love to be taken to the place I want to be taken. It's poetry you want to read at your funeral, it's poetry you want placed in your casket or set ablaze in your pocket in the crematorium. There is not a more splendid way to live than with poems you want with you when you die.
—CAConrad
12.

and Betty Carter used to live right down there
at the mystery end of that little dirt road
and James Brown scored millions pronouncing phonemes
I CAN'T STAND MYSELF WHEN YOU TOUCH ME touches
all the nerve-ends in the adult human body
"two gifted and highly prolific intellectuals"
what it says in the book behind the book
who were given to extremes in the projective mode
from here right out to the horizon of the voice
that's carrying a burden it's hard to put down
without spilling some of its overflux on you
the plural you of which I is a portion
gets meted out then poured into the person
pressed clouds hot and cold running sun across sky
empluralled I can't help it that's the way that
I yam so how about we take it to the bridge
to let our weary members soak up wetness
ONEIRICS : : the art of visiting space without boundary
what she said "I fell in love with the BINDU"

———
for Susan T.
26.

the horse is black jet with a white stamped forelock
how is it that RAY CHARLES is natal in me
explain please to your neighborhood genealoger
how LONELY AVENUE lies adjacent to B STREET
around the corner from where your mother
et cetera, whose suffering counterpunches
flat all considerations less than
what's at hand what pilots her chariot who
she wanted to be charioted about
in the company of what species of person
of my earliest memories one seems to be
brown ambient cradle-son mulatto
son of rays of sound-corona pressed on
Elizabethan speech-actor animé
of the faintest of memories one presses
evenly at all points on the body plane
coated in sound-acid, tincture of morphia
tipped in I slept on it I still do things with time
how much can you read with your eyes shut I've been
reading more and more the paper's letters seep
thru one's eyelids simultaneous life sentences
ink so black it's blue against lightly sugared sky
if I shout in sleep you tell me what I say
9.

I was fumbling around in the MASNAVI
just anterior collapse into dreamland
the decision calculus so they say unclicks
to wonder what it is to lie down in there
camped inside the frame what was a small face
mask of bird attached to the face of a bird
a commission has been put into our hands
the job seems to be melting down this giant ingot
of fused solid matter, to tenderize it
w/ hammers into palatable nuggets
to ingest and shit out and spread on the garden
tiny "ancient" statuettes : : eleven lids
for vessels, seven compartmented bowls : :
water-jug in the shape of a birdwoman
: : scale-weight the form of a bird with human head
says "I will be arriving at your pleasure"
seen the heart creates by 'causing to appear'
only that thing which already exists
———
Corbin, CI 226
'spindle'

to the wind uses her mouth and throat
to animate itself
its "operations on the level of the phrase"
on the level of the surgeon it's all chemical theater bidness
that's pidgin for
the way I wears you and is worn
that all matter suffers
wear its pressure and flame
'to turn into'
what you don't know
despite you hands me it you wraps me
around its
"yes, all people who are planets
have suns they
orbit around : :
that's the way it is"

EVERY MOUTH MUST BE FED
———
5v09, from and to SG
Steve Dickison lives in San Francisco, and works as Director of The Poetry Center at San Francisco State University, teaching there and at California College of the Arts. He co-edited the music magazine Shuffle Boil (2002–06, with David Meltzer), edited and published various works under the imprint Listening Chamber (with offshoots Rumor Books and Parrhesia Press), and is co-editor of the anthologies Prison/ Culture (City Lights Foundation, 2009) and Homage to Etel Adnan (The Post- Apollo Press, 2012). Disposed, a book of poetry, was published by Post-Apollo in 2007. Recent writing is in print magazines Hambone, Aufgabe, Mandorla, Vanitas, Amerarcana, and Where Eagles Dare, and online at EOAGH, ONandOnScreen, Evening Will Come (The Volta) and poeticsoflistening.blogspot.com. Wear You to the Ball was first performed in collaboration with new music composer Bill Dietz, in London and Berlin. He organized the art exhibition Poetry and Its Arts: Bay Area Interactions 1954–2004 at the California Historical Society, in celebration of The Poetry Center's 50th anniversary, and also the book exhibition Recent Visitors: Poets and Publishers on the Bolinas Scene in the Seventies, and will be writing in conjunction with a show this fall by Bay Area artists Norma Cole, Léonie Guyer, and Wayne Smith for [ 2nd floor projects ].
Originally published in
Featuring interviews with Moyra Davey, James Hoff, Claudia Rankine, Matthew Weinstein, Ben Lerner and Ariana Reines, Valeria Luiselli, Tyondai Braxton, and Nicole Cherubini.