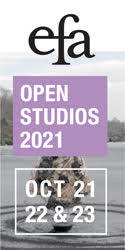 If you stop me
from cutting
your hair,
there is a sense
in which
you are interfering.
          *  
But, since you are entitled
to determine
whether I cut your hair
or not, you do not
wrong me.
          *  
I make your trip to the store a waste.
          *  
I buy the last quart of milk
before you
get there.
          *  
But, this interference is not wrong
    to you.
You wasted your efforts.
I wrong you
if I interfere with your person—
pushing you out of the way as you
reach for the milk.
          *  
If I force you to work
for me
I wrong you.
          *  
In the same way, I wrong you
if I take something
that belongs to you.
          *  
The bear-baiter does not really imagine
what it is like to be a bear.
If he did, he would think
and act differently.
          *  
If the thing that I take is something you
have made.
          *  
I wrong you
if I take your property
even if it costs you
no effort
to acquire it.
          *  
The claim that I have also taken
your effort
adds nothing.
          *  
Why don't we get together
and have me offer to cut your hair,
and you accept my offer.
          *  
If I take your property
and you like it,
I wrong you.
          *  
Unless you like it
and also consent to it,
I cannot take your property,
though I can take your effort,
and I can cut
your hair.
          *  
You force me
to cut your hair,
while begging me
to stop
cutting your hair.
          *  
We often wrong each other.
Certain facts about the past
can capture better the fact
that in failing to act in certain ways
we wrong certain individuals.
          *  
A man keeps his hat on in someone
    else's house.
He pushes another man out of his way.
          *  
"Run,"
said in a burning house.
          *  
If I were the superior
of a religious order
whose rule ordained
the complete
abnegation of all
desires, I could not
say to a novice
"If you have a desire to go to the largest
    grocer in Oxford, go to Grimbly
    Hughes"
for this would be contrary to the rule.
But I might very well say
"If you want to go to the largest grocer
    in Oxford, go to Grimbly Hughes"
for this would simply be intended
to convey a piece of information
that the largest grocer
is Grimbly Hughes.
          *  
This animal is a mule.
This animal is barren.
          *  
Consent can be withdrawn
in the middle of the interaction
that was consented to.
          *  
If I have consented to have you
cut my hair
and change my mind
partway through,
you must stop.
There are no residual legal consequences.
          *  
If I did not violate the terms of your
    consent
You, rather than I, are responsible
for the odd appearance that results.
          *  
It is rude to wear flannels
at a formal dinner party,
but merely not done
to wear a dinner jacket
for tennis.
          *  
If I ask you for permission
to cut your hair
or pitch my tent
on your land
          *  
you are entitled to accept
or reject
my offer.
          *  
It seems odd to describe this
as an enlargement
of your freedom.
          *  
Before I asked, you were entitled
to decide
who would touch you
and what would happen
on your land.
          *  
You still have that right.
          *  
What you have
as a result
of my offer
is just the entitlement
to take up
the offer.
          *  
That is not yet a new right
that you have,
but rather a feature
of the context
in which you chose,
and I do not wrong you
in any way
if I change
the context
back
by withdrawing
my offer
before you—
before you have accepted it.
          *  
But maybe I do wrong you.
If so, I apologize.
If we could talk together—
our children's future, money
    agreements, etc.—
everything would be all right.
But as we can't,
bitterness.
          *  
I say
"I am sitting on a pile of hay."
          *  
Fit a latch to the door.
          *  
I wrong you?
alas! I wrong you not,—
I wish I did.
          *  
I can cut your hair
or pitch my tent
without wronging you.
          *  
I bring as evidence
of my sitting on hay
the fact that the object I am sitting on
has four wooden legs
and a hard wooden back.
          *  
I decide not to resist
when you reach for my hair.
          *  
I no longer physically exclude anything.
          *  
Supply and fit to door mortise dead latch
and plastic knob furniture.
          *  
If I cut your hair
I might just as well have cut somebody
    else's hair,
or you have had someone else
cut yours.
          *  
I shall hardly be described as thinking
even mistakenly
that I am sitting on a pile of hay.
          *  
If I shout loud enough to startle you
when you stand on the edge of a cliff
I did not blow you over.
Diana Hamilton is the author of Okay, Okay (Truck Books, 2012). She was the runner-up for BOMB's 2012 Poetry Contest judged by Ben Lerner.
Originally published in
Featuring interviews with Verne Dawson and Genesis Breyer P-Orridge, Stanley Whitney, Katrín Sigurdardóttir, Federico León, Stan Allen, Rachel Kushner, Enrique Vila-Matas, and Coleen Fitzgibbon.