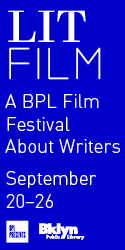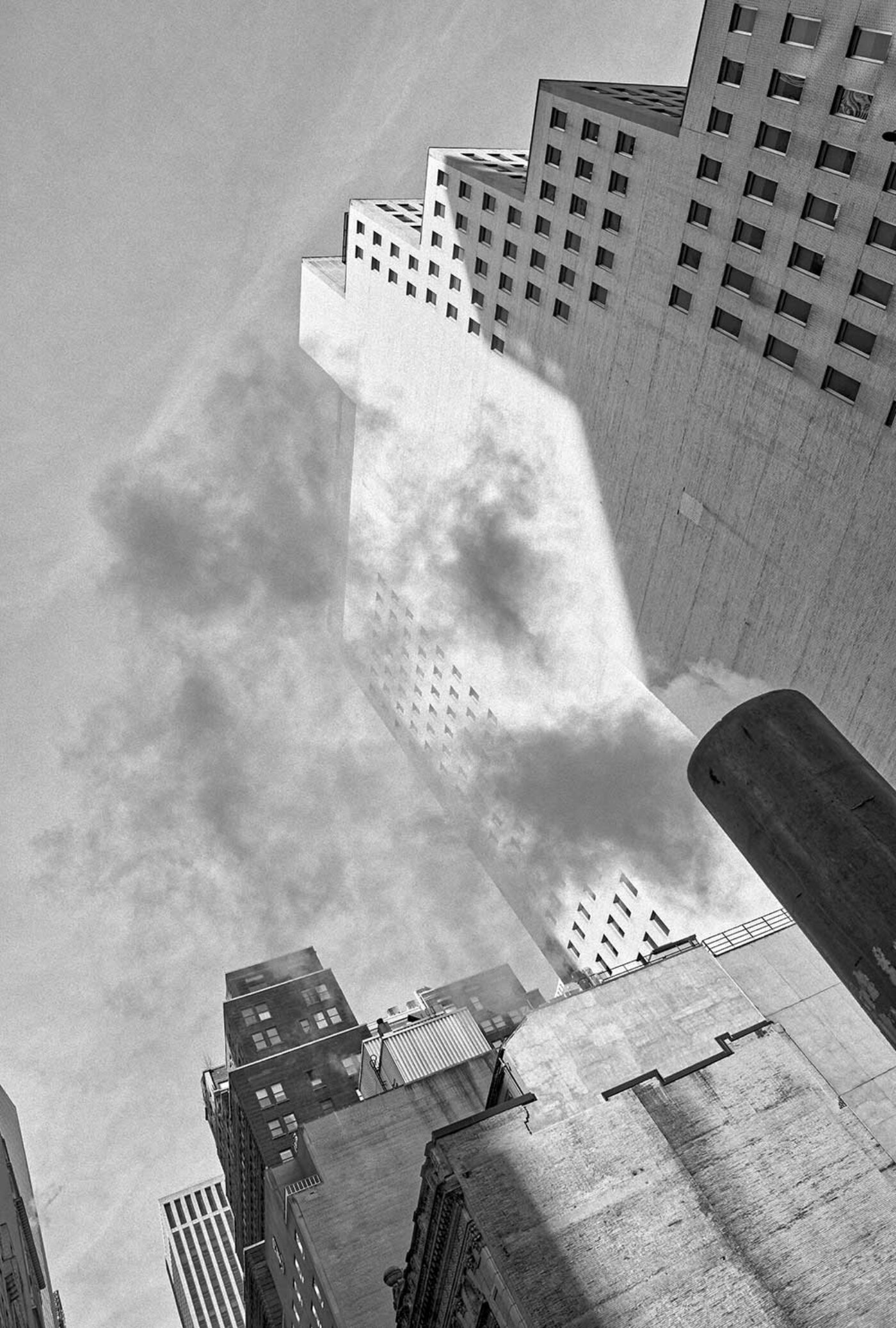 Photographic essay by Ornan Rotem
An old friend pours oil on the fire
Berlin, Summer 2015
I sat at the bar of the Zwiebelfisch in Berlin together with David Bell, the renowned Kant scholar; it happened to be one of his regular haunts and it was the only spot where we could have an undisturbed meeting whenever he was in Berlin. As usual, we sat in silence for a long time, inhaling the stale, timeless atmosphere of the bar, heavy with a characteristic blend of tobacco smoke and food smells. Subsequently I broke the silence and recounted how, to my greatest surprise, I had lately developed an interest in Melville, and had come across a curious connection between Melville and Malcolm Lowry. David took a sip of his beer, reflected for a moment, and came up with an old anecdote about Lowry. When he first arrived in New York, that is, when, dead drunk as usual, he disembarked from the ship at the East River pier, and confronted the customs official, he was carrying a huge old suitcase with remarkable ease. They asked him, what is in the suitcase, Mr Lowry? Lowry replied that well, he wasn't quite sure, why don't they take a look together. They had him open the suitcase, which, to the astonishment of even these seasoned customs officials, proved to be almost empty, save for a single rugby shoe and a tattered paperback edition of Moby-Dick rattling around in it. You get it, said David, his eyes twinkling, one lousy shoe, not a pair, but a single rugby shoe and a well-thumbed copy of Moby-Dick. You know, he went on, the way I see it, there was Lowry sitting at home by an open closet, the open suitcase lying on the bed, and he removes a shirt from the closet, a shirt, he eyes it mockingly, shakes his head and tosses it aside, then he pulls out a pair of pants, shakes his head again and throws them aside, and so on, same with the socks and neckties and underwear and toothbrushes and umbrellas, and all of them, for some reason comprehensible only to himself, prove to be unworthy, or not important enough, to make it into the suitcase, and only when he gets to that orphaned rugby shoe does he nod, yes, this must come, and throws it into the suitcase, and the same with the tattered edition of Moby-Dick, a rugby shoe and Moby-Dick, and he shuts the suitcase, and you know what, David said laughing, this Lowry must have been quite a guy, you can read about it in Gordon Bowker, Douglas Day, in any Lowry biography, they all mention this story, but there is one big problem, and I want to make this clear to you, before you get even more immersed in this whole thing, considering that, and here he looked at me gravely, some speak of a baseball shoe, and others of a rugby shoe, and there is even talk of this ominous object being an American football shoe, but you must keep in mind that it was without any doubt a rugby shoe and nothing else. David's look was on the point of being stern, as though for him this were no joking matter; his look said: there can be no two ways about this. He raised his tankard of beer, and as he took another swig I could see him give me a slightly mocking look over the rim. In the course of the many years of our friendship I had never once asked him whether he was the only scholar in the English-speaking world who had devoted his career to Kant's philosophy.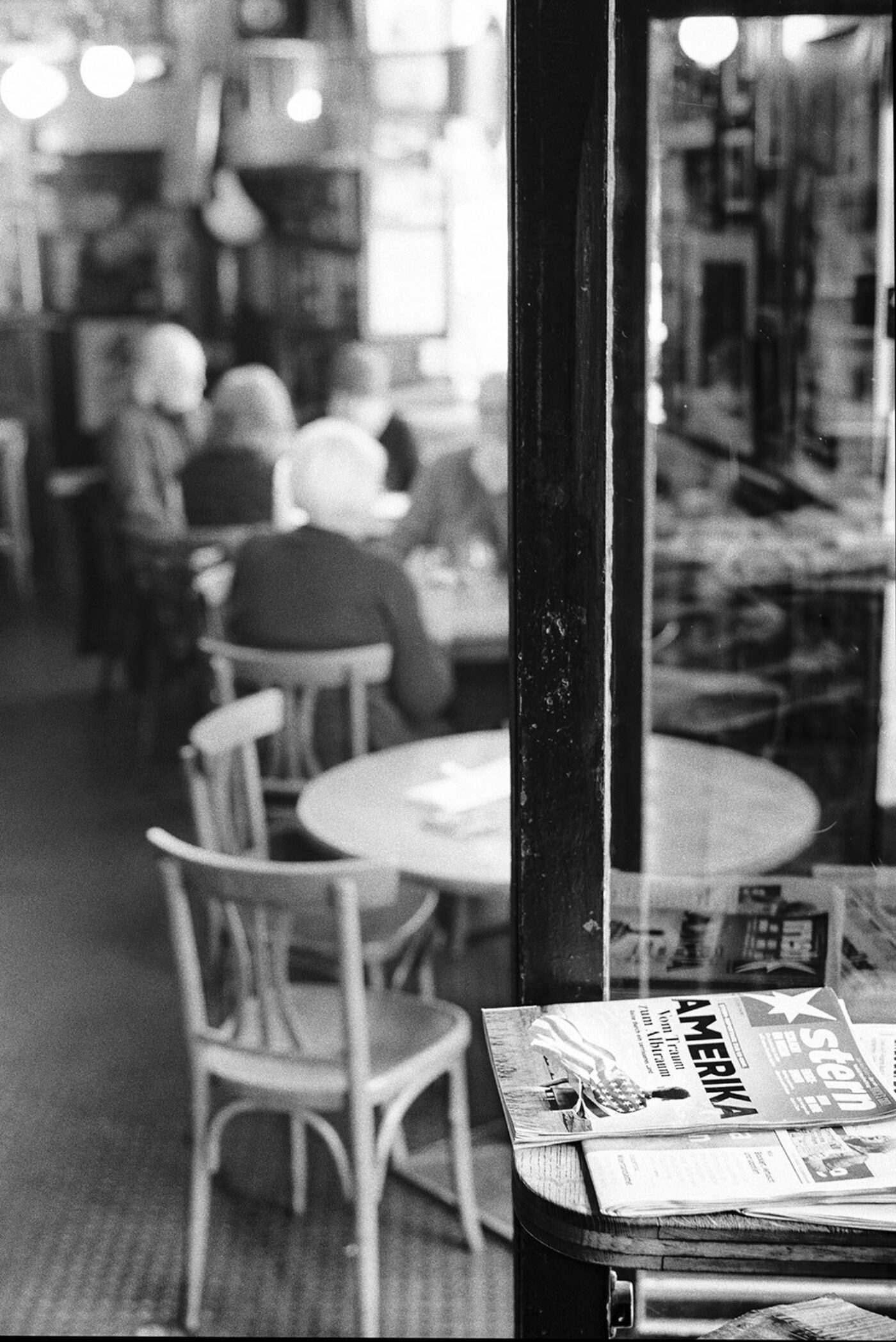 A diamond in the trash
New York, September 2015
I don't feel like going to MOMA PS1 to see the exhibition entitled Greater New York, the one that everyone is flocking to, no, because I am afraid that I will only be confronted by yet another trendy display of tiresome, boring, fashionable watchamacallits, the way one art object copies another, and all of it strictly within a certain boundary that no one dares to cross, after all they are not exhibiting their objects here in order to cross certain boundaries, but to win their share of success, a success that is distributed exclusively within those boundaries. But my wife is annoyed, and says reproachfully that you can't sit all day in your office at the Public Library, or at home – because that's what you do, you just roost here in Manhattan and go nowhere, why, you could do this any where else, you did not need to come to New York just to cower in a hole, really – and she looks at me sweetly as she takes a new silk jumpsuit out of the closet, you've got to go out, socialize a bit, you've got to see what's going on in the art world, for instance at MOMA PS1. No, I say, by God no. So, off we go to MOMA PS1. I am dressed nicely, my wife wears her new stylish silk jumpsuit. The crowd is enormous. Young faces everywhere, fashionable outfits, high spirits, noise, queues going in several directions. The exhibition is exactly as I feared it would be. I am furious that I allowed myself to be persuaded to come. I am fuming as I loiter about, looking for the cafeteria, but instead somehow end up on the third floor near a sequence of photographs of nothing but gates and doorways, cropped to the same size and hung in a row at eye level, together they are like a pretty row of geese marching in single file. Except that this single file manages to grab my attention, and it is because of this sequence of photos that I do not turn around and fail to see – at long last! – the shortest path to the cafeteria, but how shall I put it to you, my glance merely skims this row of images without really inspecting any particular photo, without even slowing down or stopping in front of one, because the whole thing interests me only as a sequence, as far as you could call it interest, in other words the photographs engage me as pieces of some directional sign, the way one follows a line unthinkingly, almost unconsciously, at a dimly lit level of attention, following that line without the least aim or purpose. The sequence ended and, as it were, intentionally led into a gallery. In the middle of that room I glimpse a paper and board maquette of a street scene with buildings a few floors high on each side, where, impacting at an acute angle, a giant monstrosity had crashed from above, and the model now lay, paralysed by this possibly lethal catastrophe, within a transparent display cabinet in the middle of the room. Looking at it I can see that it is not only difficult but almost impossible to interpret this monstrosity, if that is what it is, and tell what could have happened here in this display cabinet. For initially it seems to be some military contraption, something of that sort, while upon a closer look it appears to be more of a peculiar, terrifying, unfathomable structure composed of planes arranged at various angles to each other, gigantic, much larger than the buildings, a destroying … entity. I stare at it bewitched, forgetting where I am. The cafeteria is now completely forgotten.
The one thought that comes to me is that I am looking at a work of art. A quick look around the gallery: works by the same artist, the name is unfamiliar to me, drawings, sketches, colour and black-and-white images, some more maquettes, other different but equally stunning structures, as well as views of their internal workings, it all looked slightly dated, or maybe not, perhaps more like the work of an amateur or an outsider. Except that it is a work of genius.
I do not linger for long and soon take leave of my wife, saying I urgently need to get something done, there was a matter here that I had to look into, so I take my leave, she wants to stay, she says, surrounded by a circle of friends she has in the meantime run into, I take the 7 train home, turn on the computer, to see who this man was.
Lebbeus Woods.
I had never heard of him. An architect.
Died three years ago.
I look up his works online.
They are truly stunning, I have no other word for them.
And if I did have a few, how would I describe what I am seeing?
Rising behind devastated buildings loom architecture-monstrosities, their frighteningly beautiful, broken surfaces and jagged, agitated inner essences compounded into a species of ferocious planes. A factory building, its centre collapsed, what a monster, its bulging panels snarling at each other, squatting on the façade. Other buildings, ensembles of extraordinarily complicated structures that refuse to reveal their secrets: what are they? Who are they? What crazed brain, working for what monumental and incomprehensible cause, created them? Objects of an architectural madness, constructed upon slightly bent stems growing out of a block of conventional buildings. Godless, abandoned, stridently military structures of unknown purpose, assembled as if out of broken laminae by a deranged mind. At times they appear to be gigantic weapons, burdened with an utterly incomprehensible logic. And at times they seem to be victims of a fanatical architectural insanity, as if we were glimpsing them at the last moment before their collapse, when it is certain that the next feeble breeze will topple them into dust. Looking at them, you get the feeling that it is impossible that such an imagination could exist.
The words are no help.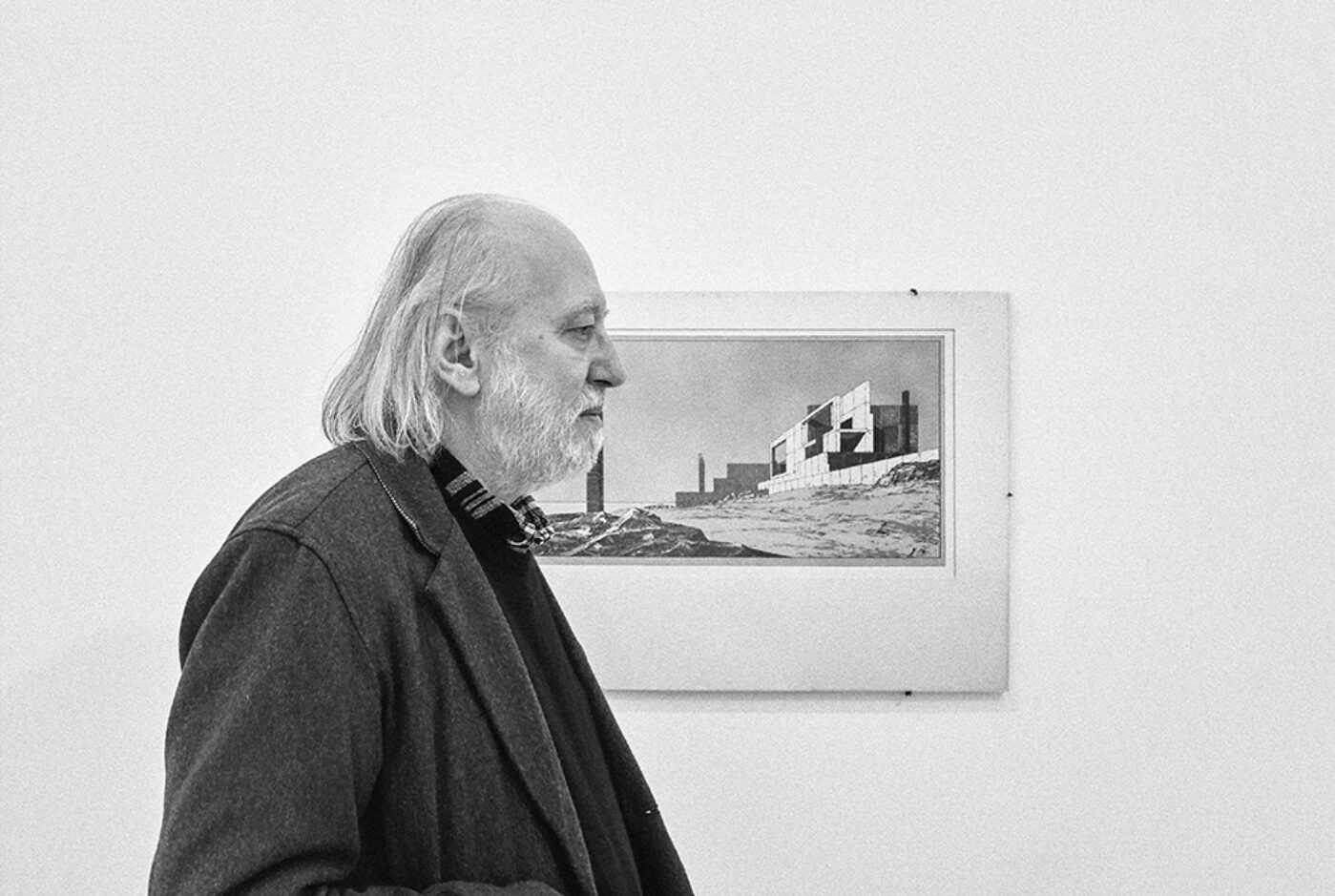 I have never seen anything like this.
I open a notebook page on the laptop and begin to write. Back to Earth: A New Definition of Devastation. I find a web page where I can read some of Woods' writings, and I read that the catastrophe is always ongoing, and partial, and relative. The catastrophe never appears in its entirety, but always manifests in part.
I have a feeling it is not that Woods knows more than others dealing with similar issues, but that he knows what he knows in a different way, a way that is harsher, coming from a pragmatism that has its atomic nucleus intact at the heart of a frightful explosion. Woods' interpretation is very different, radically different from what we have thus far gathered regarding Devastation.
I immediately roust my closest friend, Barbara Epler, has she heard of Woods? Yes, she replies, she even knows his wife, that is, his widow. She can introduce me if I wish.
A few days later we go together to the Financial District so that I can meet Aleksandra Wagner, Woods' widow, still living in the same apartment she and Woods had shared.
In my excitement I can barely state what I am looking for, the reason for my visit. As a matter of fact I am unable to define the reason because I haven't the foggiest notion. What is it, really?
To somehow find out more about this genius who is unknown to so many of us. The genius of Manhattan. I don't even dare to say this aloud, not even in front of Barbara. But that is how I think of him from then on: the genius of Manhattan.
And of course I learn many things. That he'd liked drinking. That he too had his personal route, a rectangular one, says Aleksandra, composed of, say, the apartment, Cooper Union, where he was teaching, and let's see, after that, said Aleksandra, musing, the art supply store on Third Avenue, where he bought his sketchbooks, and then a bar, where he worked regularly between three and five in the afternoon, because taverns are usually quiet at that time.
And otherwise, I inquire, what was his favourite drink, what did he like to drink at that bar?
Above all, vodka. And here at home, mostly champagne.
Well then, I reflect, now I have three genius drunks, each of whom had his own route in Manhattan. Woods, Melville, Lowry.
Dear God, I am on the right track.
The Manhattan Project is forthcoming from Sylph Editions in June 2017.
László Krasznahorkai was born in Hungary and lived in Japan and China before settling in Berlin. He has written seven novels, including Seiobo There Below (New Directions, 2013). In 2015, he was the first Hungarian author to receive the Man Booker International Prize.
Originally published in
Featuring interviews with Steffani Jemison, Amitav Ghosh, Curt Stager, Ron Athey, Stephin Merritt, Rita Ackermann, Bryan Hunt, David Levine, Hari Kunzru, Sjón, and George Saunders.