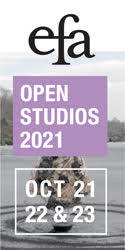 I SECRETED AND WANTED TO SEE THE BEAUTIFUL SHUTTERS AT THE WINDOWS
Girl C is supposed to be hard at work today but she keeps missing her stops, slipping. As the train falls out of view once again, she returns to her world of desire, instead of the world of transport and commuting and punctuality. She allows herself to float into the passenger car, and her pockets empty themselves and her clothing flies off-screen as per instructions provided one hundred years ago. One hundred years ago is when the windows on the train cars used to have shutters. And beyond those beautiful shutters there used to be one hundred bells in one hundred towers. They rang to announce, all too loudly and all too regularly, the secretions of the girls floating in and out of the town.
LAID OUT ALONG THE ROAD LIKE ATTENUANT PARTS OF THE WORLD
Is the residue we bandolier warned you about. Watch out for assurgent matters—like when the sunscrabble hits the road hard and you find yourself undappled, unready to escape being hit by the sharpness of your own refractions. Venesection. Hold your sanguijuelas. Each girl is a vehicle, house, or anti-occupant. Leech into louse into decision fatigues. When the sunlight is not hitting the road, it is possible to visit or re-imagine what used to be the girl, the ruse, or the fullness of enclosure. By the time someone kindly asks you to go invisible, you may have already merged with the residue. Whether you find this appropriate or not, desirable or not, incommensurable or not, don't you say it, spark say you—we didn't warn you.
GIRL B HAS BROUGHT A GIANT SHEET WITH THEM
While everyone else is busy crying over a communal loss of innocence, only Girl B is quietly at work, digging with their bare hands, gathering. From here it looks like dirt and from there it also looks like dirt, but from beneath the pile, from underneath the stuff that looks like dirt, it is the stuff that is getting away, that is what separates the stuff that looks like dirt from the stuff that also looks like dirt but is in fact the stuff that is getting away, fundamentally altering the nature of its existence. The stuff that clings to the loose gathering of their fingers, the stuff that doesn't fall through, not before holding on just long enough to land somewhere within the bounds of the giant sheet, I said giant but really it is just big enough to seat one regular-sized adult, but today there is no sitting on that sheet, that space is reserved for some very important dirt. It is the dirt that is going, going with Girl B.
When Girl B has accrued enough dirt, they bundle up their sheet, politely say goodbye, and begin the difficult part of the story. Everyone else busy crying over less significant matters, the afternoon light shines softly upon the back of Girl B, who walks alone. At the border they hold tight. At the crossing they hold tight. At the bridge they hold tight, unfazed by the sudden wind. At the horizon they hold tight for as long as they can manage, continue to move steadily forward while gripping as tightly as they possibly can, for they are too vividly aware that once it breaks loose, their hold on the sheet, there is no use trying to contain that dirt and they won't even try, it is really all that clear as night for everyone inside them to see.
Girl G and her A-line. Bloodskirt. When the menacing shards of dried blood break in, Girl G knows it is time to stand up, flare her indignant beautiful righteous nostrils out, and lift her left fist into the cleaving vastness of the sky. Right hand on right hip.
Girls H, I, and J huddle together a safe distance away. They keep an eye on the fist of Girl G, fiercely debating whether it is shaking or not. They keep their other eye out on the moon. They discuss the implications of both the moon and Girl G, and the impact it will have on all future actions. They note the ocean encroaching upon Girl A, also in the distance but in the other direction.
After hours of debate, they arrive at a consensus. Girl H directs the crew as they take down the moon, put the sandblaster to it, taking turns for maximum thoroughness and occupational safety. By the time the no-longer-jagged moon is replaced in the sky, the left arm of Girl G is tired from being in the air. Deflated, it descends slowly. When the arm of Girl G has at last settled in its final position, the crew proceeds to cast her in bronze and raise the new monument, placing her, dubiously, in the silver medal position.
Sawako Nakayasu is an artist who works with language, performance, and translation—separately and in varied combinations. Her books include The Ants and Textures Notes, as well as a translation of The Collected Poems of Chika Sagawa and the multilingual hybrid work Mouth: Eats Color—Sagawa Chika Translations, Anti-translations, & Originals. She is co-editor of A TransPacific Poetics and an anthology of twentieth-century Japanese poetry forthcoming from New Directions. Some Girls Walk Into The Country They Are From will be published by Wave Books in 2021.
Originally published in
For our 150th issue, we have redesigned our flagship print magazine. This design reaffirms our mandate to deliver the artist's voice, supporting the vital discourse that appears in BOMB with vivid imagery and innovative juxtapositions that encourage dialogue across the arts—from conversations between artists, writers, and performers to exciting literature. We present exchanges in their formative state: revelatory, fluid, and iconoclastic.

---
This issue features interviews with Bruce Pearson, Anthony Roth Costanzo, Jacolby Satterwhite, Cathy Park Hong, Christiane Jatahy, and Seth Price, as well as fiction from Amelia Gray, Deb Olin Unferth, and Jenny Wu, and poetry from Sawako Nakayasu, Andrei Monastyrski, and Bob Holman.