That Mohammed Khaïr-Eddine (1941–1995) died on Moroccan Independence Day may seem ironic. After all, the Amazigh writer was friends and colleagues with imprisoned dissident poet Abdellatif Laâbi and spent fourteen years in exile due to his vociferous opposition to King Hassan ii. How patriotic could he be? But Khaïr-Eddine, like his confreres at Souffles—the avant-garde literary journal he cofounded with Laâbi and others in order to articulate new modalities for Maghrebi art, politics, and literature—never conflated nation with government. Land and state were separate, riven in two by colonialism and imperialism; one was to be recovered, the other removed whenever it impinged on the first. This is what his work strives to do: cut back the necrotic layers of inaccurate language that state and stereotype had heaped on the land. And he used French—the colonizer's idiom—as razor, crowbar, turpentine, and bomb. In doing so, it was important not to sanitize the fact of colonial and postcolonial experience; this was what so much Maghrebi art and literature at the time was attempting, imitating the forms of the colonizer. No—the language needed to be, as Laâbi put it, "disarticulated," so it might be turned into "a truly alive counter-language" per Pierre Joris, which could convey the land's full histories. This act was, for Khaïr-Eddine, the most patriotic one there is: to wrest the language back and contort it so it sees the abject splendor of what it thought it could subjugate or erase.
Khaïr-Eddine wrote over a dozen books during his lifetime, among them Moi l'aigre, Le Déterreur, Agadir, and Soleil arachnide, which will be published in English this fall as Scorpionic Sun.
—Conor Bracken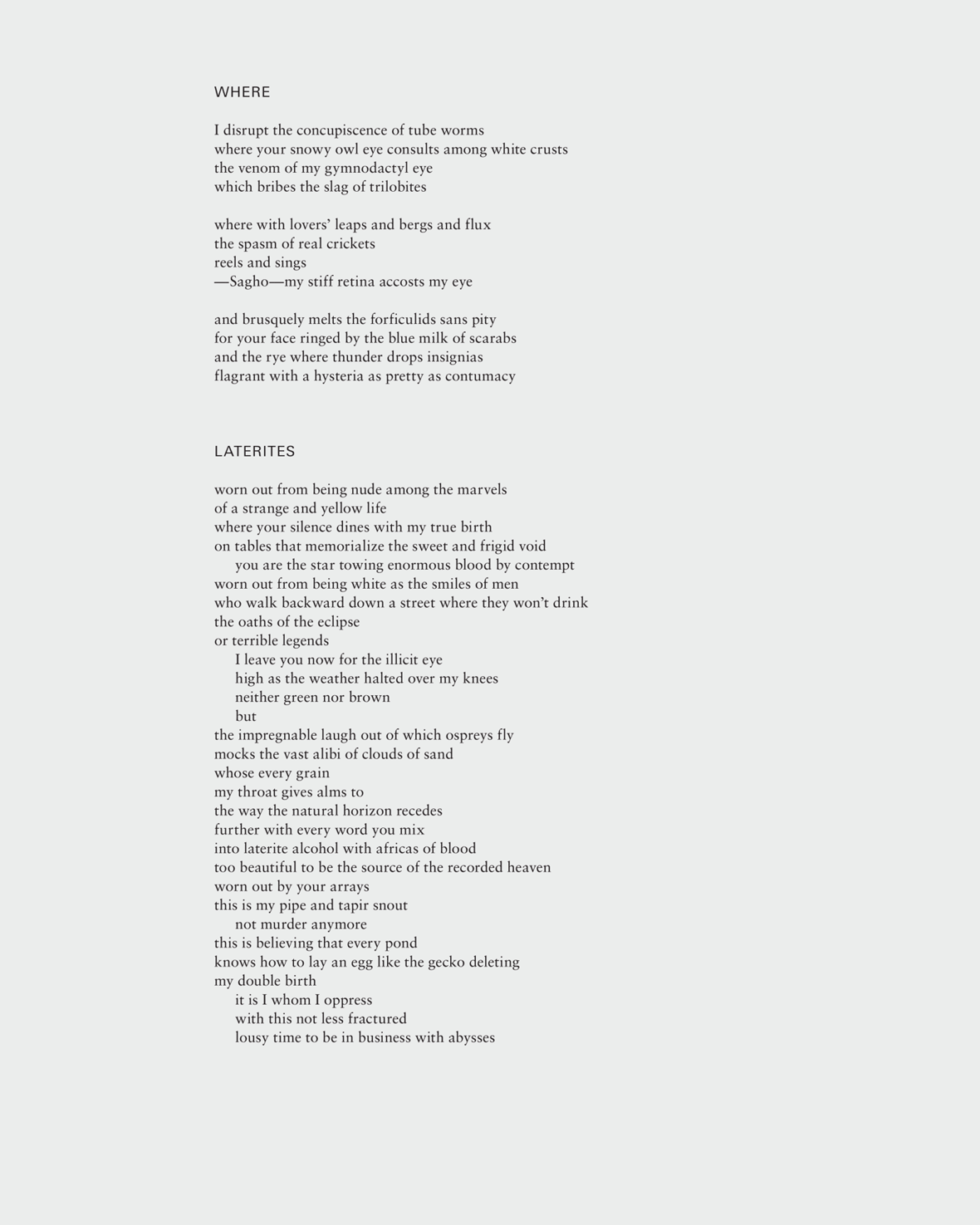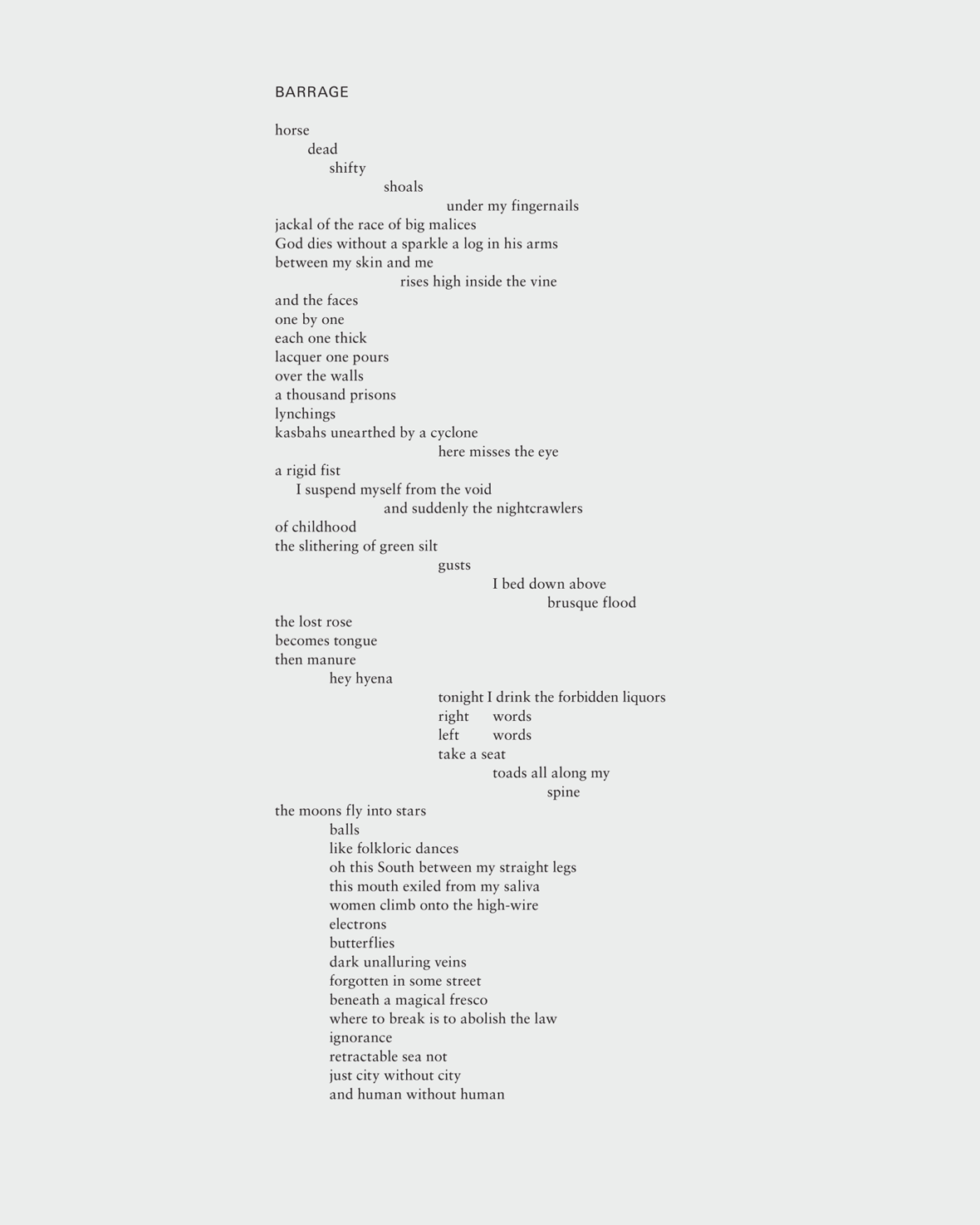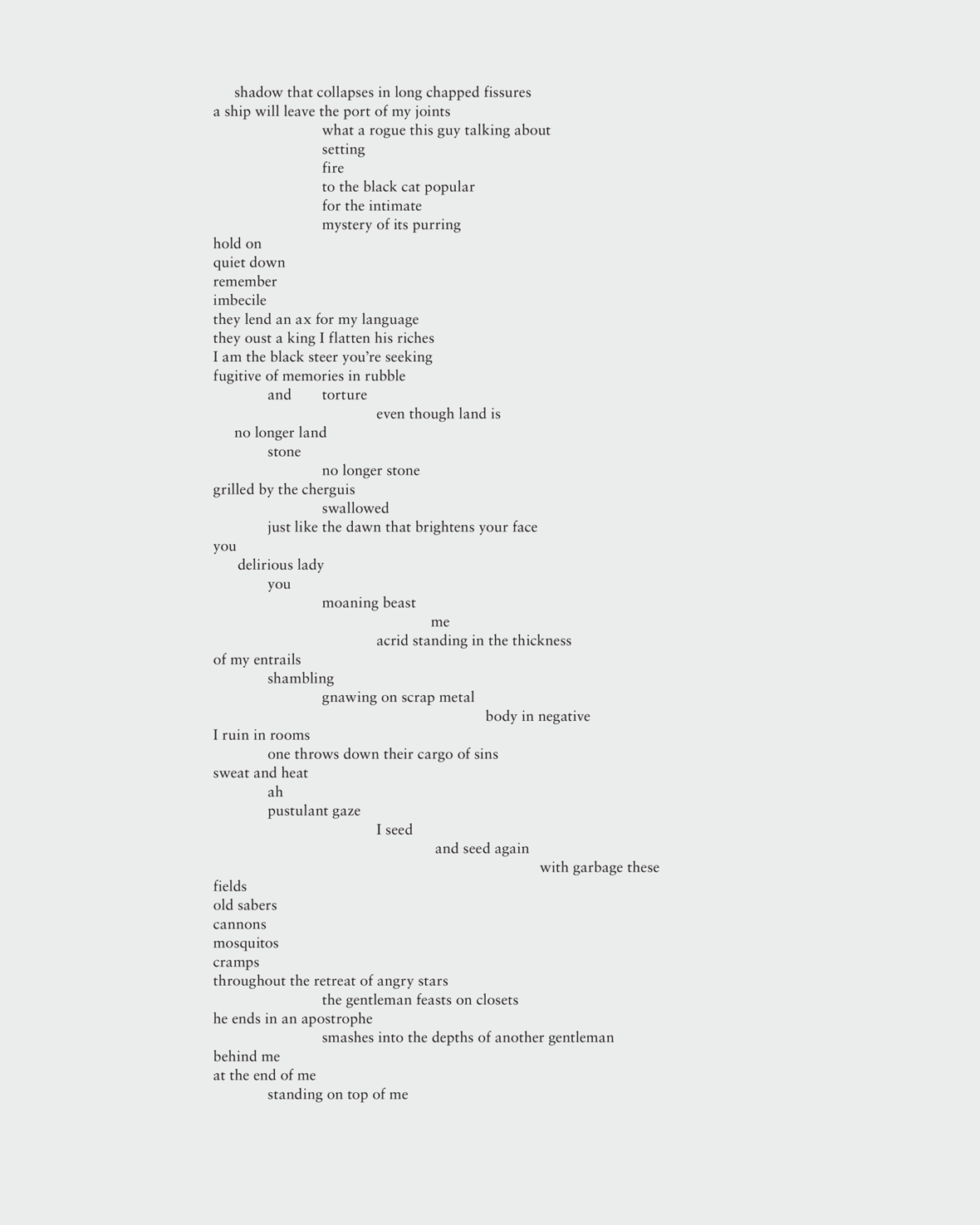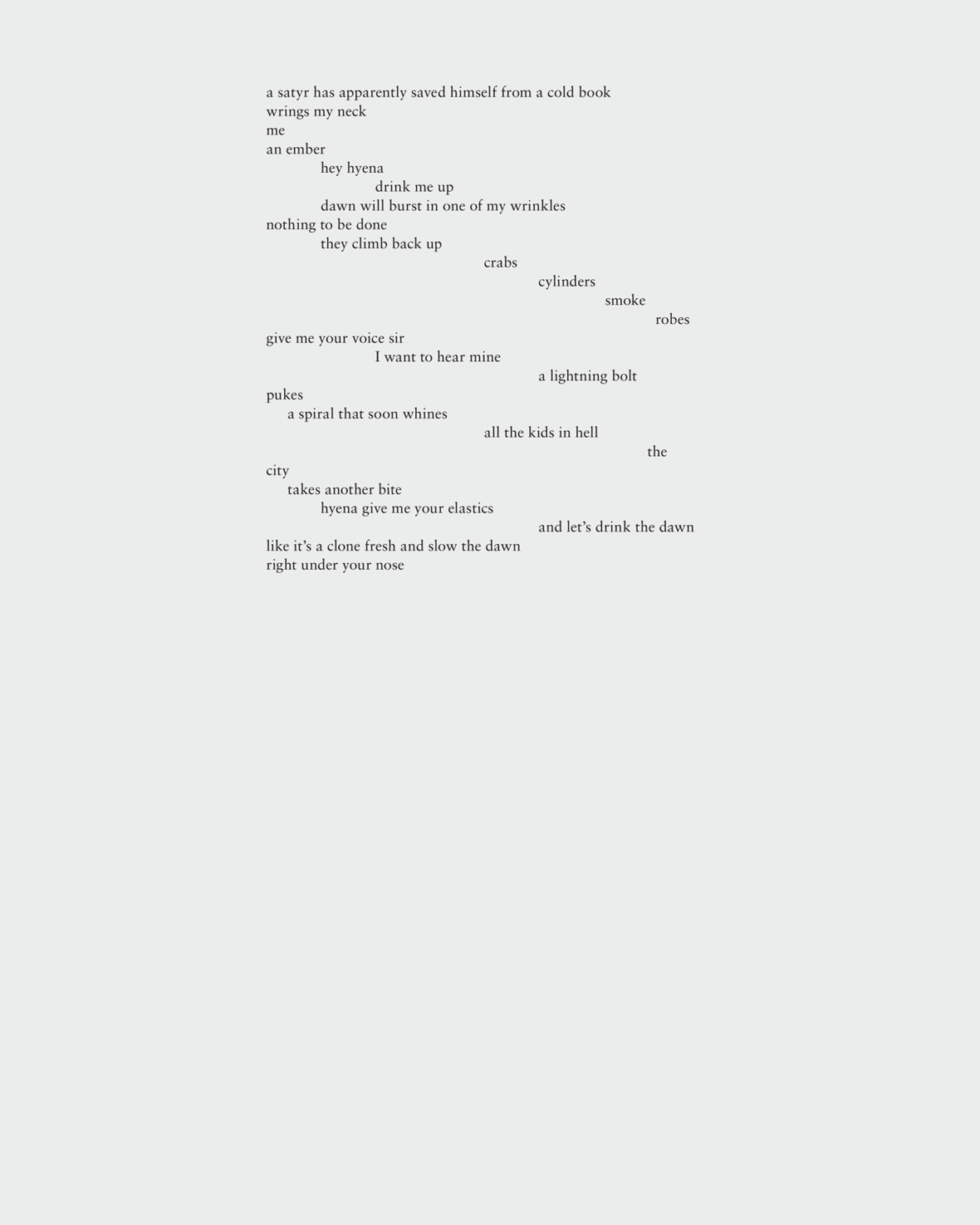 © Editions Gallimard, Paris, 2009.

Translated by Conor Bracken, the author of Henry Kissinger, Mon Amour (Bull City Press, 2017). His poems and translations appear or are forthcoming in the New Yorker, Ploughshares, Colorado Review, and elsewhere.

Scorpionic Sun, the first of Khaïr-Eddine's books to appear in English, will be published by Cleveland State University Poetry Center in September.

Originally published in
Featuring interviews with Mary Weatherford, Nanfu Wang, Lee Quiñones, Venkatachalam Saravanan, Tyshawn Sorey, Ben Whishaw, Édouard Louis, Geovani Martins, Prageeta Sharma, and James Thomas Stevens.