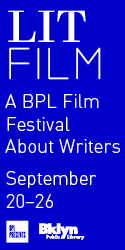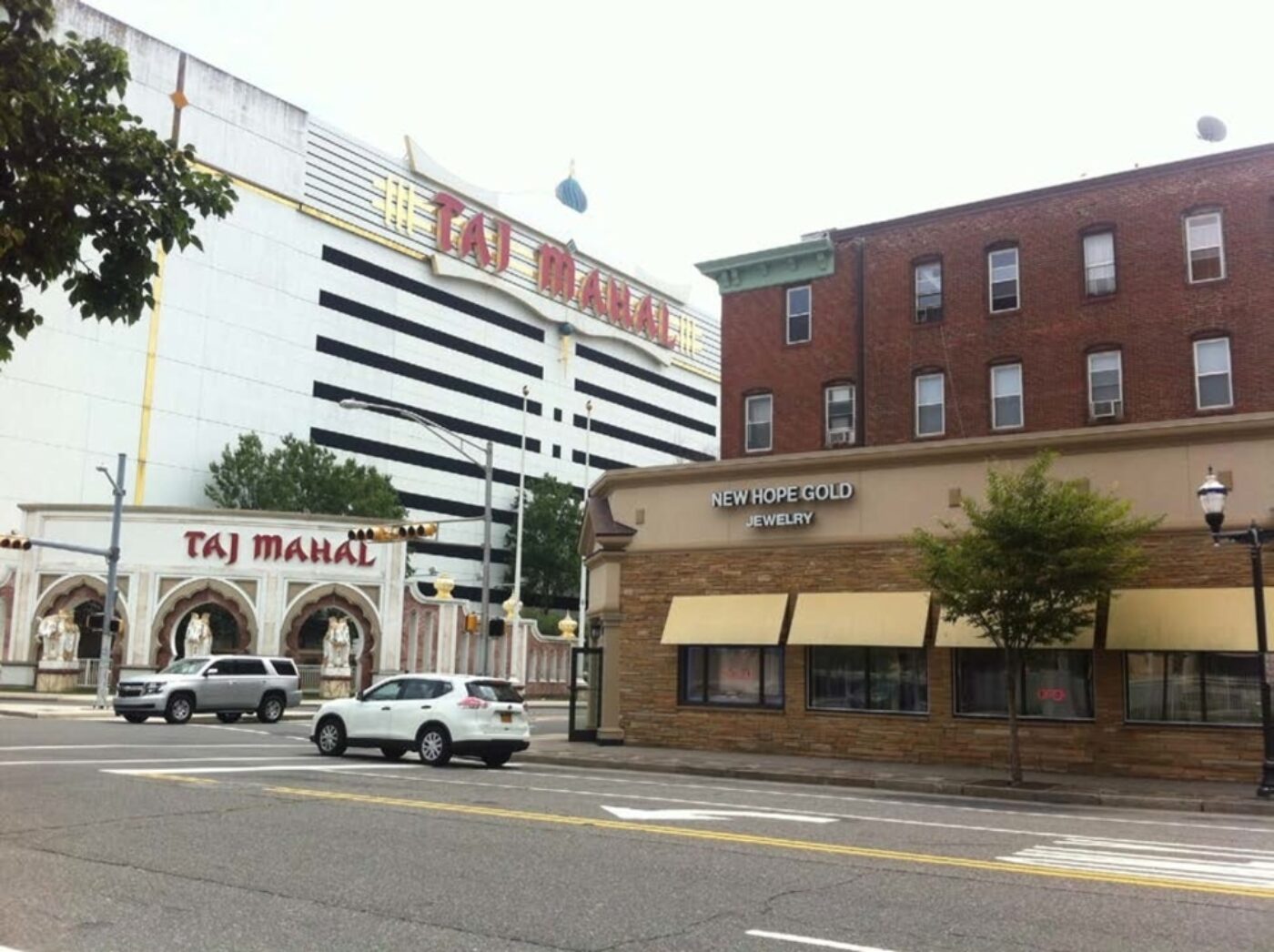 Liquidation is ~300 photographs of the abandoned Trump Taj Mahal Hotel and Casino.
We'd just gotten married and ended up in Atlantic City, where our friends Macy & Allison got us a night stay at a hotel casino.
After playing video poker and walking the boardwalk all night, we stopped by Trump Taj Mahal on our way out of town to gawk at the business our president ran into the ground.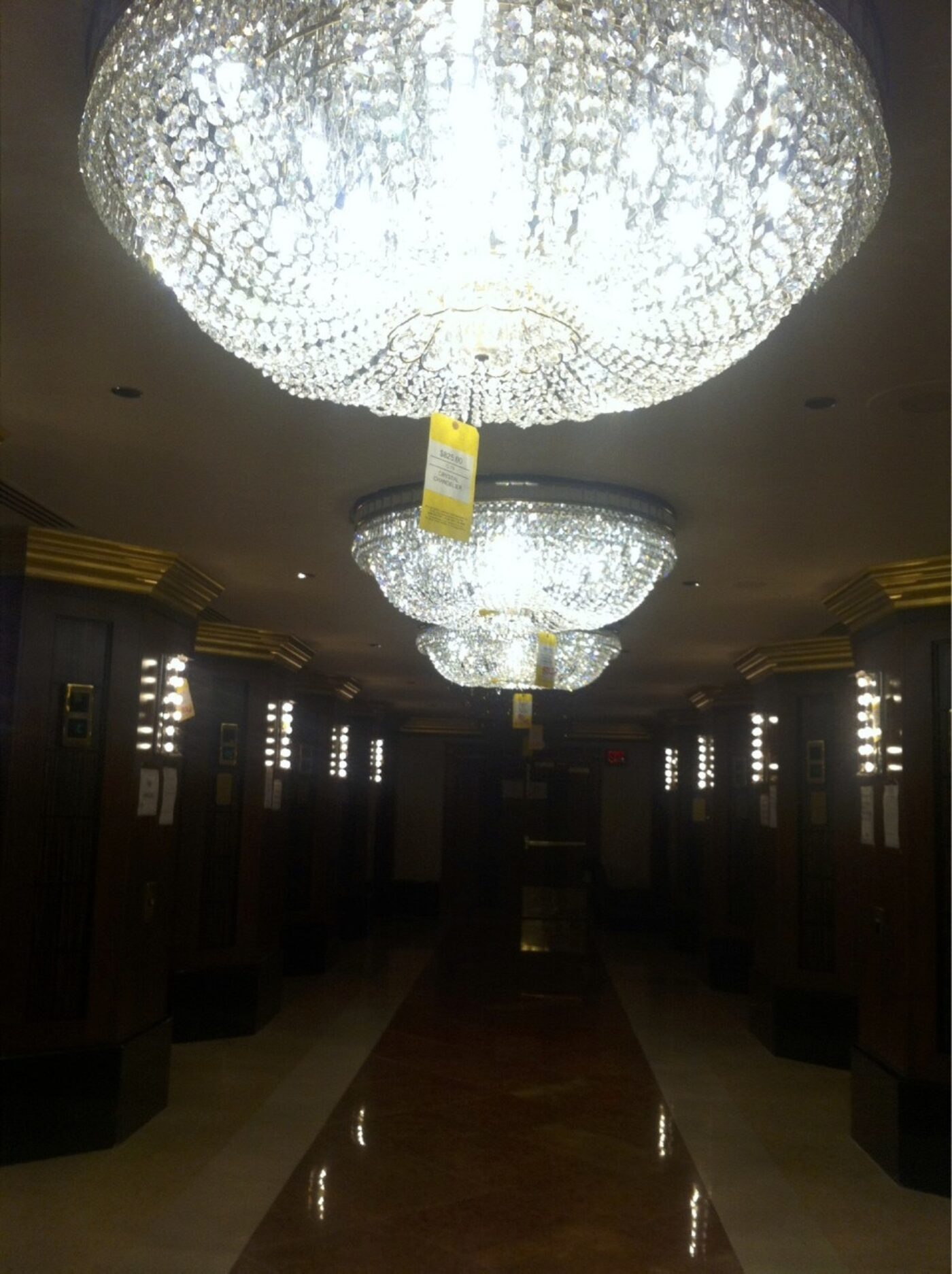 Instead, we found ourselves in the middle of a liquidation sale that included everything that had once filled the casino and hotel rooms.
3 hrs later, we left the hotel w/ a golden bible, an ashtray and all the jacuzzi operating instructions we could peel off w/ our rental car key.
As we ran through the main and top floors (only 34-49 were open that day, 7/13/17), we took as many pictures as we could until our phones gave up and died.
This is what the process of liquidation after Trump looks like.

—Holly & Joey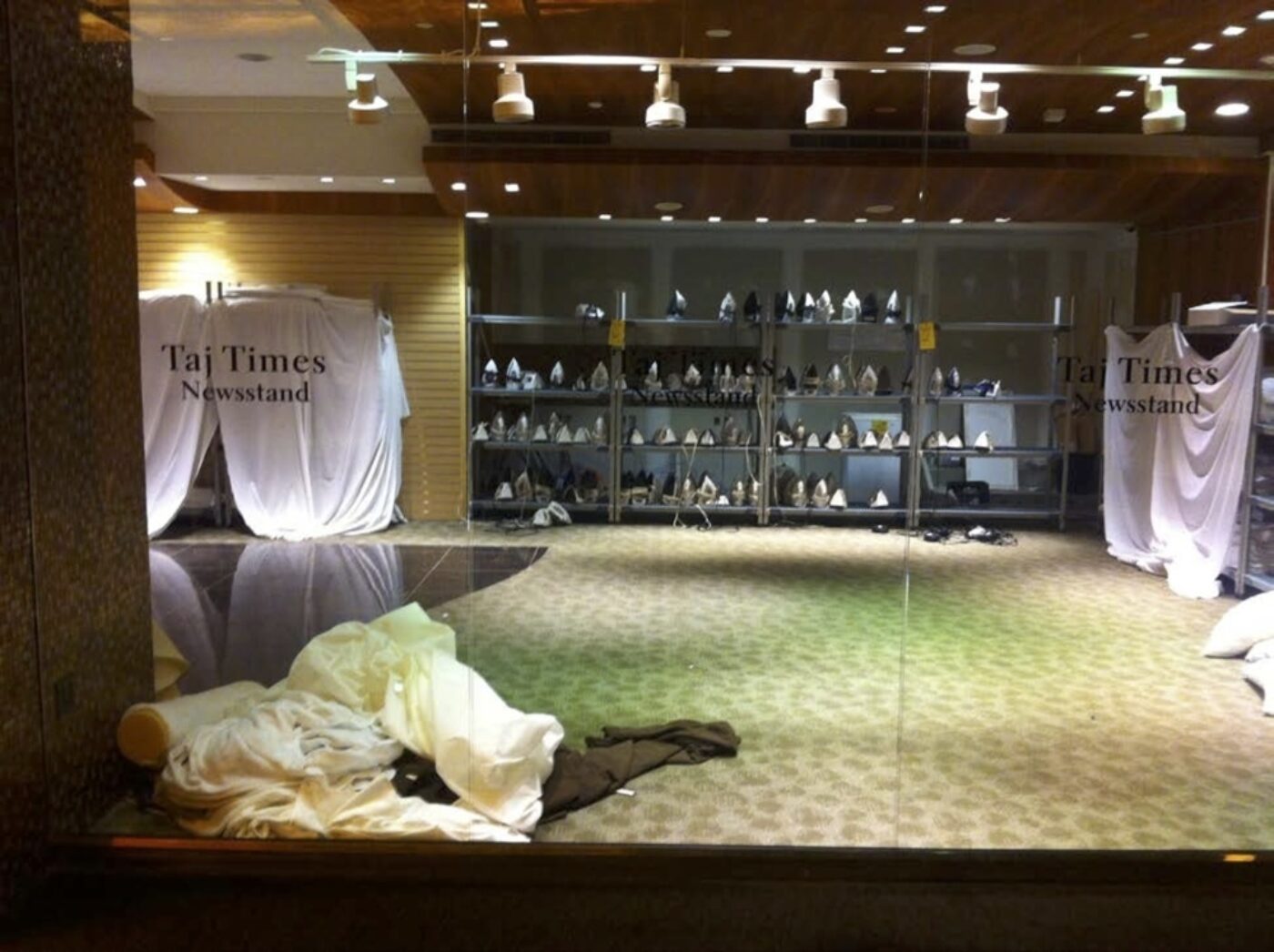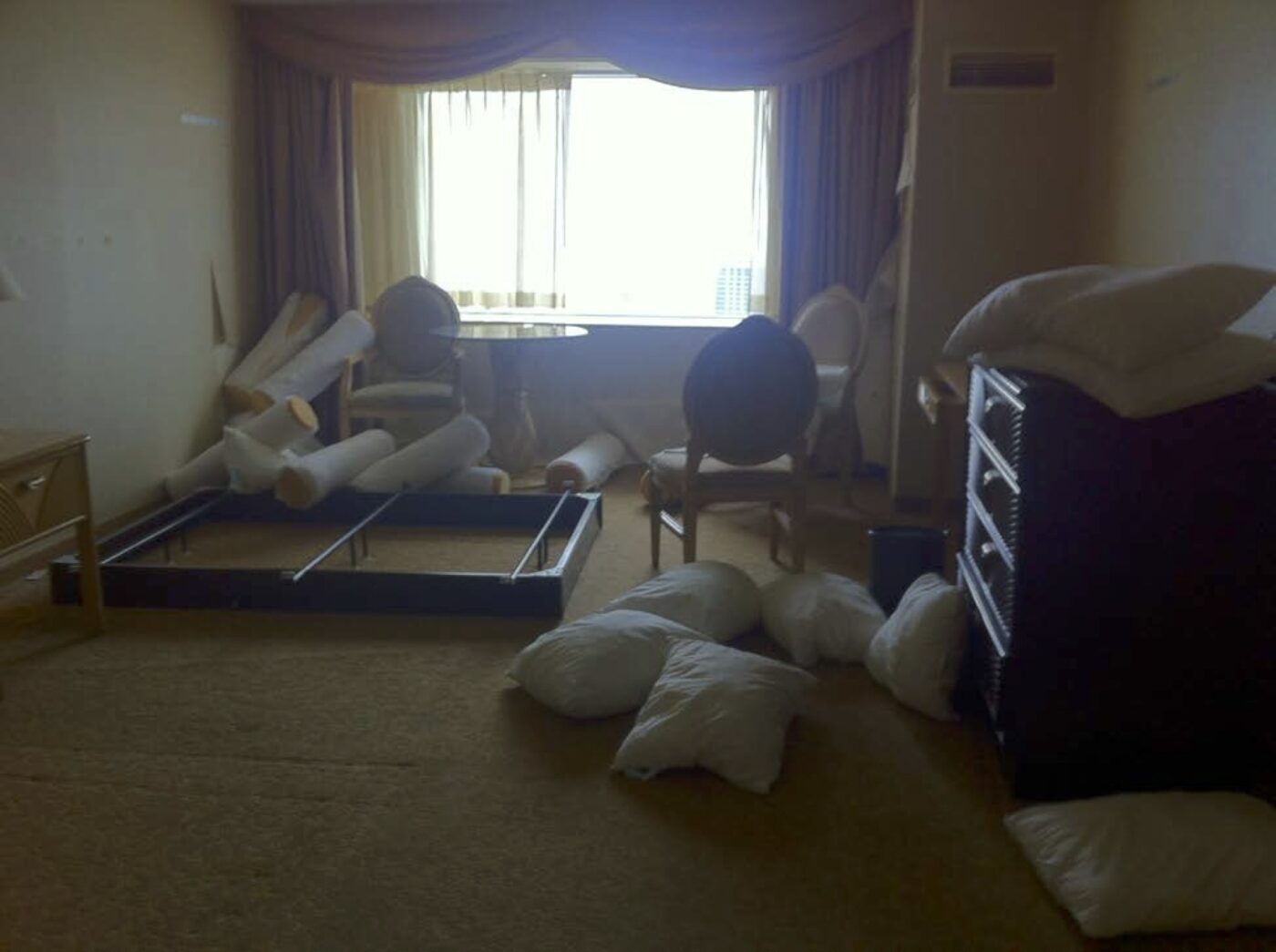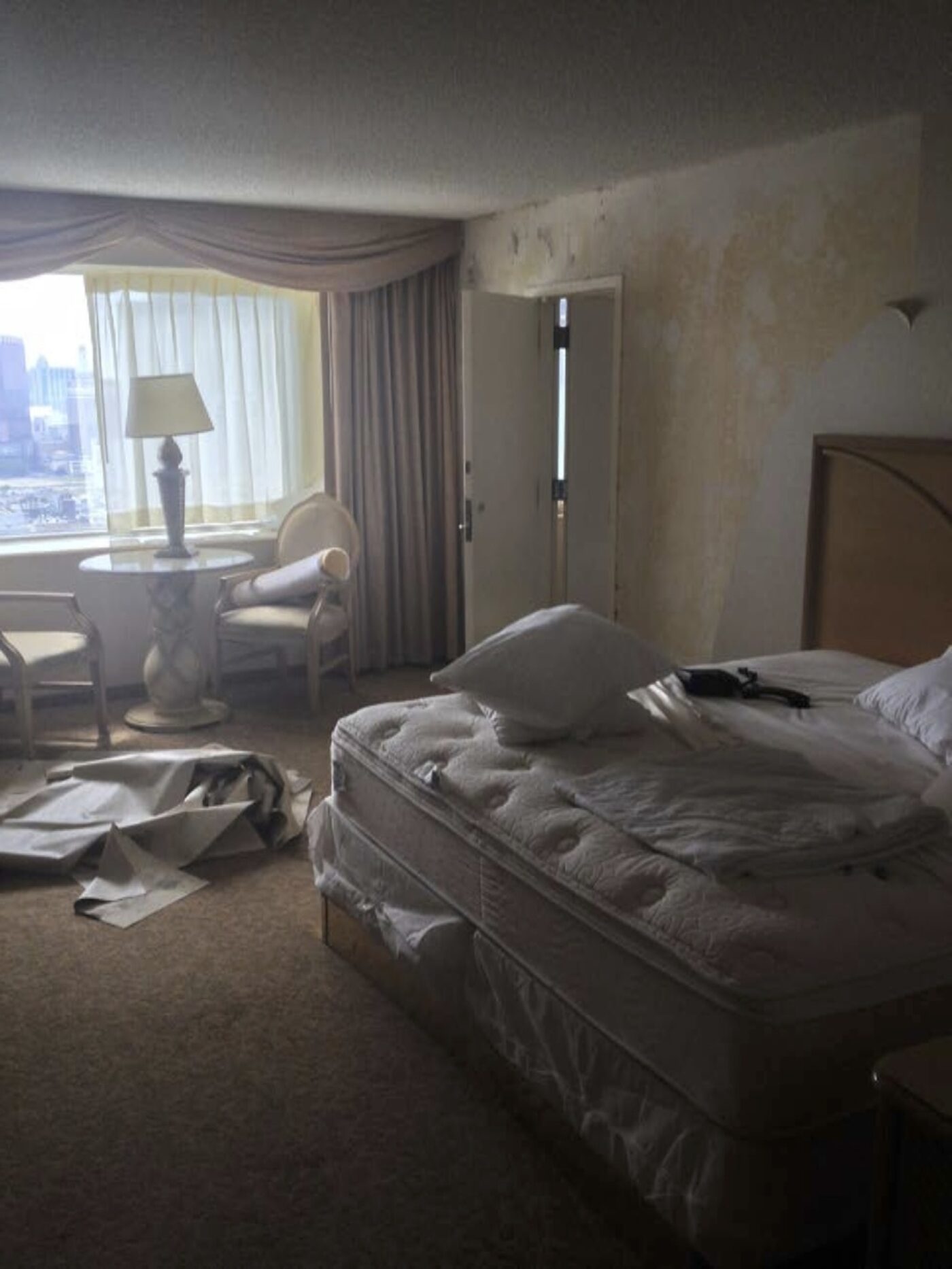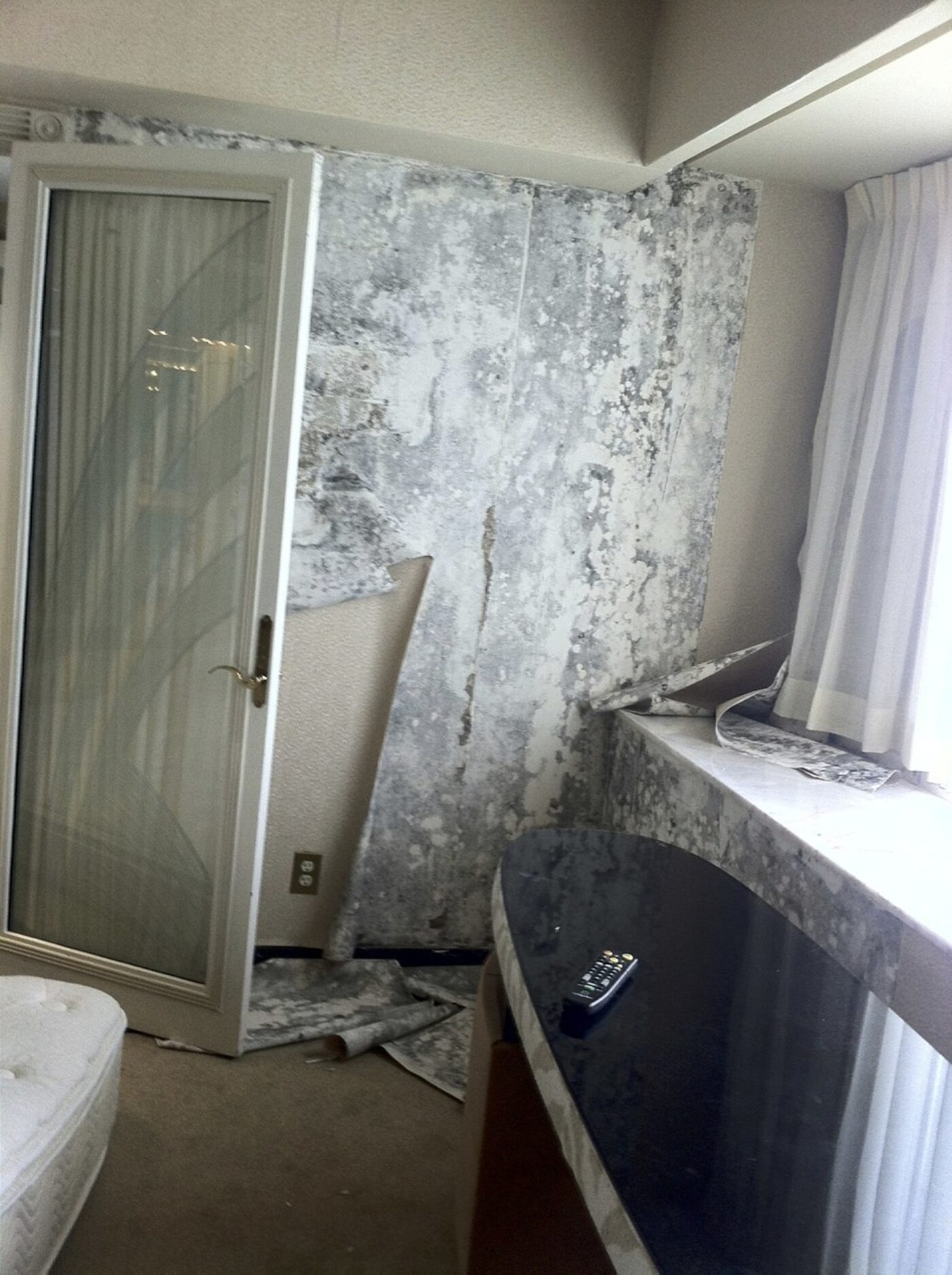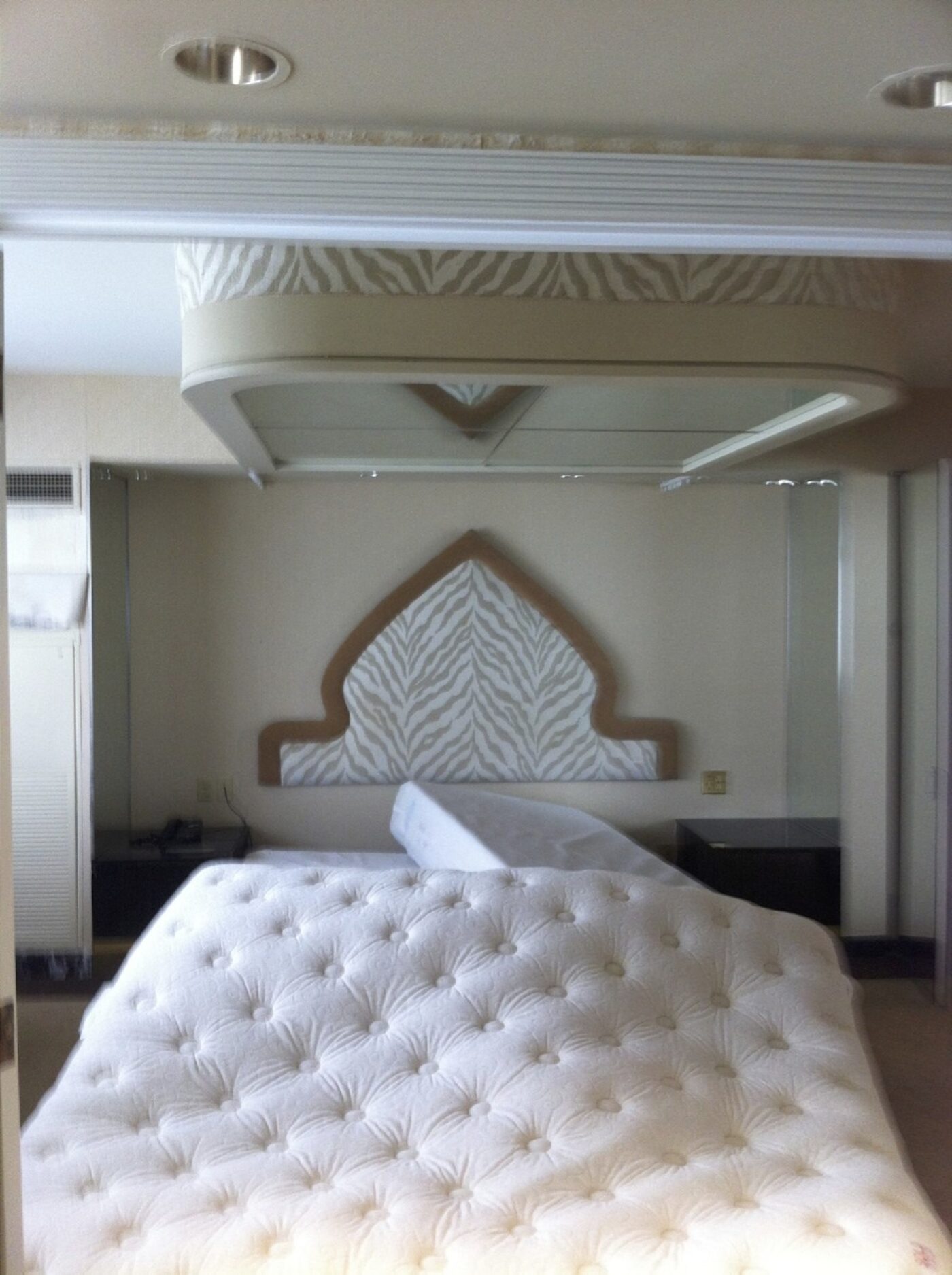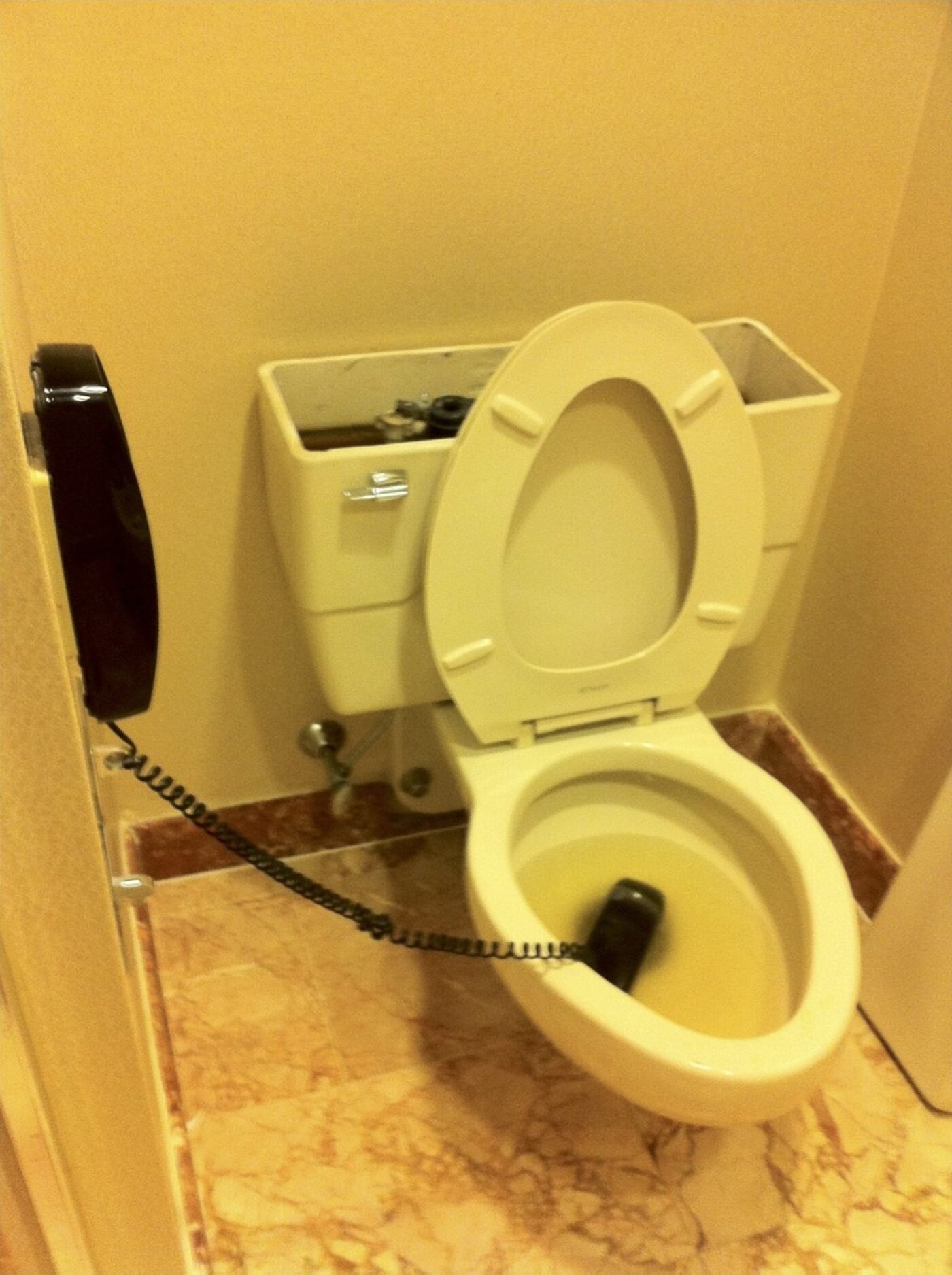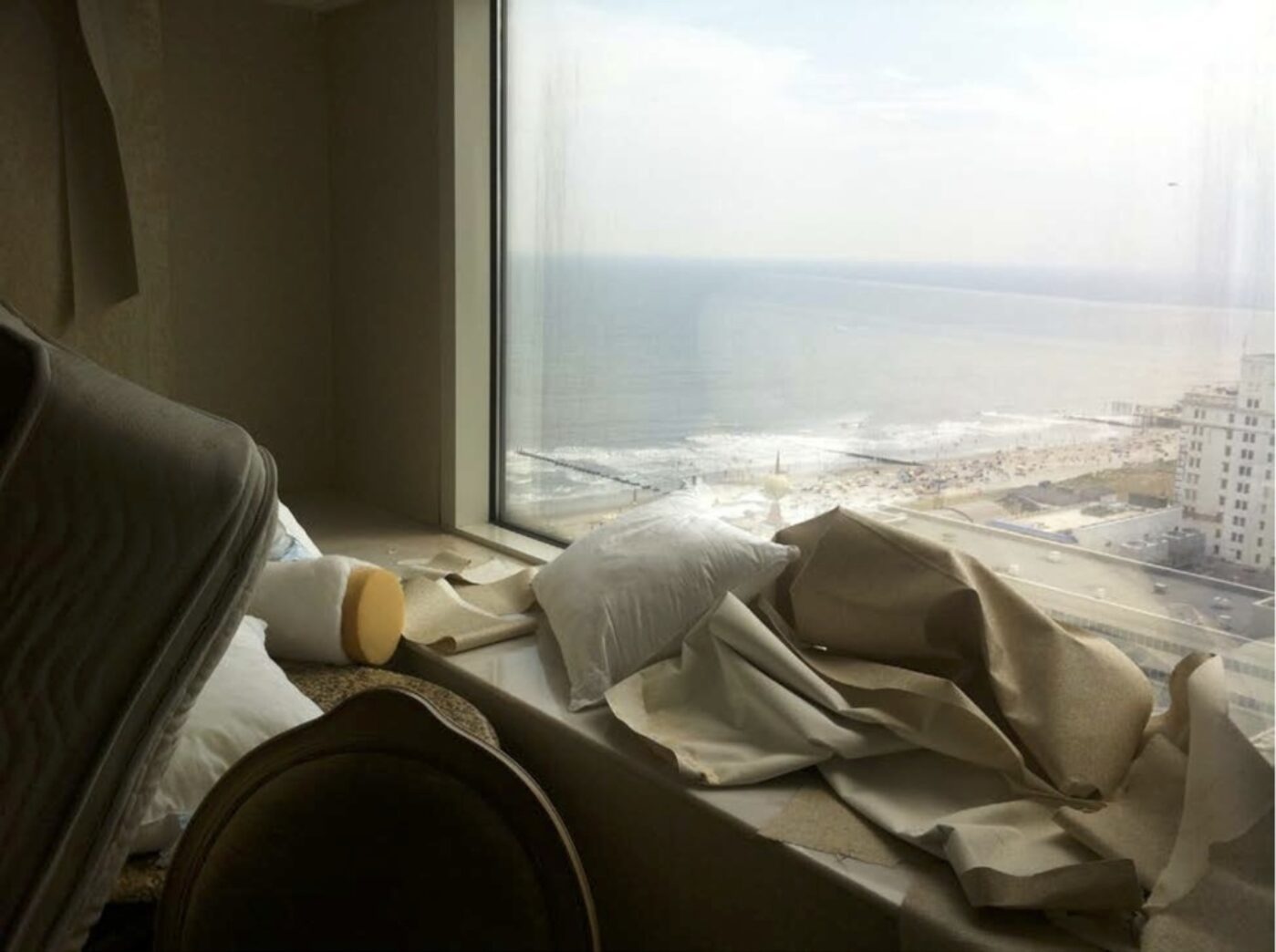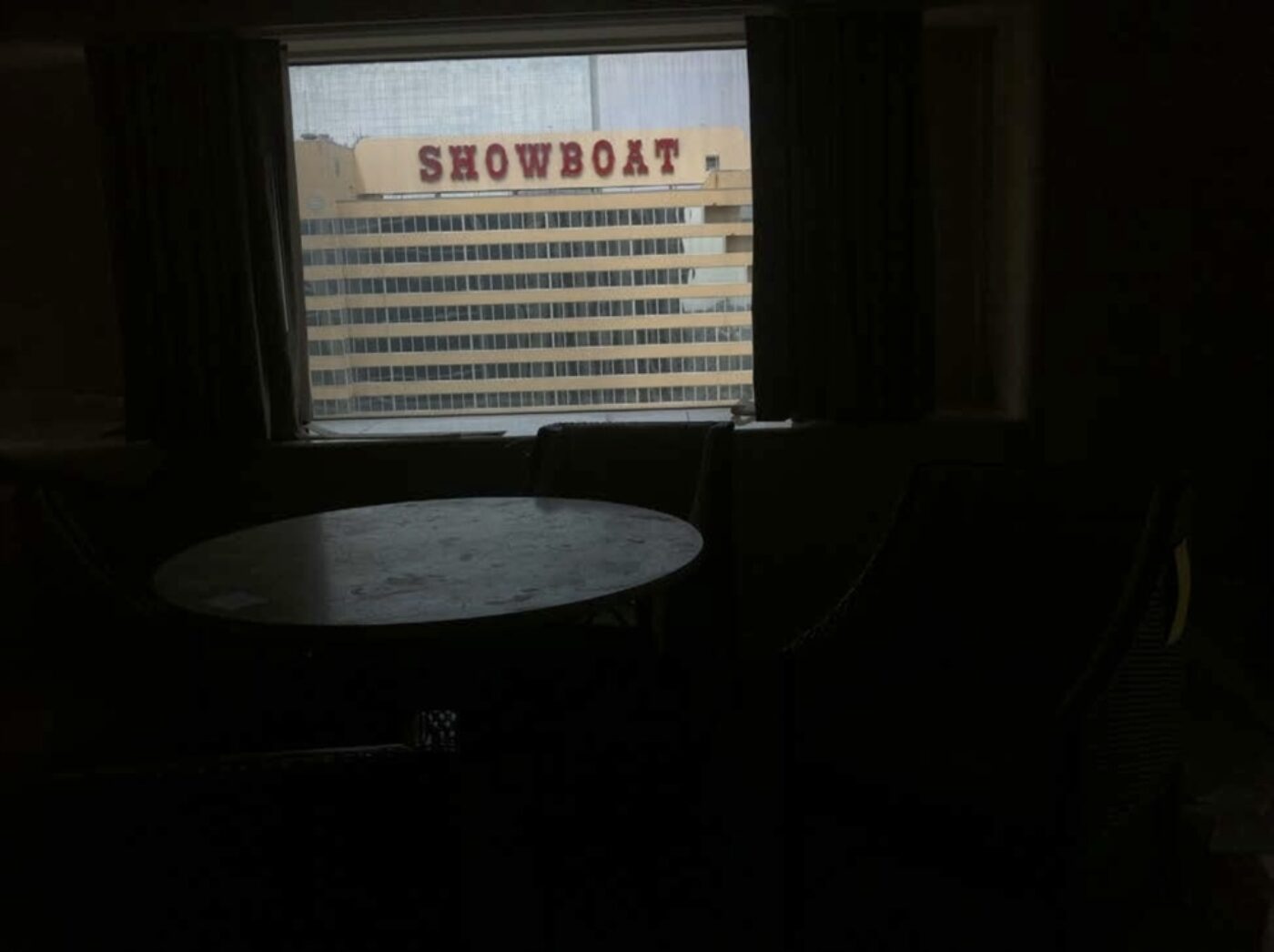 Liquidation could be the magnum opus of Troll Thread, Holly Melgard, Joey Yearous-Algozin, and Chris Sylvester's .pdf and print-on-demand publishing project that has been running for the last six or so years; however, Troll Thread has since its inception so thoroughly disarmed the attendant vanities of publishing that bringing any hierarchy to their content, especially calling anything a "magnum opus," would be antithetical. As such, Troll Thread has been an access point for varieties of excess and détournement but has also been largely a project of writers who are interested in writers first and their writing by default. Yearous-Algozin explained this in an interview with Harriet, saying, "For the most part, we don't solicit particular work, we solicit people."
This newest book feels very much in league with this idea. Liquidation is Melgard and Yearous-Algozin's wedding album of sorts, a de facto portrait of people in places drained of them, one part New Narrative and another part Cursed Images. It's as if they have stumbled onto the root of domesticity's zeitgeist, bared in the shredded vacation fantasies of late capitalism, inside the gutted, phony empire of the newly inaugurated, US American commander-in-chief. 

—Ted Dodson
Holly Melgard is the author of several books of poetry including the Poems for Baby trilogy, The Making of The Americans, BlackFriday, Reimbursement (TROLL THREAD), and Catcall (Ugly Duckling Presse). Along with Joey Yearous-Algozin, she's co-authored White Trash (TROLL THREAD) and Holly Melgard's Friends and Family (Bon Aire Projects). She is currently writing her PhD dissertation on "Poetics of Ubiquitization: Textual Conditions of the Ubiquitous Computing Age" in the Buffalo Poetics Program, designing and co-editing TROLL THREAD press, teaching at CUNY, and living in Brooklyn, NY.
Joey Yearous-Algozin is the author of Utopia (Counterpath), Caller Removed (TROLL THREAD) and the multi-volume The Lazarus Project (TROLL THREAD and GaussPDF), among others. Along with Holly Melgard, he's co-authored Holly Melgard's Friends and Family (Bon Aire Projects) and White Trash (TROLL THREAD). He's a member of the publishing collective, TROLL THREAD. He lives in Brooklyn, NY.