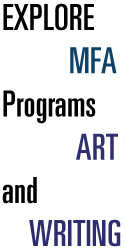 In Basel, I smoked hash and listened to Sophie's "Bipp," a little out of date by the time I heard it, zoning out on the line I can make you feel better. I used to think life was about feeling better and searching for the better in what is not. I have now realized that there are errors in this pursuit.
        The journalist in one of the first videos I saw online was beheaded. Thirteen years later it feels much the same: I can make you feel better. The four of us—myself and Theo, Stefan, and Sasha, the boys I befriended when I first visited Switzerland—watched clips of animals rolling in the grass, a grandmother reacting to a shock video, a French bulldog on its back, unable to get up. There is a thing called star-wasting disease and we watched a video about that too, though no one I met in Switzerland seemed to understand what it meant to see those starfish die along the west coast of North America. Old viral videos remain funny, to my surprise. Sasha—a curator and editor of a magazine of writers and artists responding to the idea of hiking, Trail—asked when I grew a little quiet, "You okay?"
        "I just really like this song." Whatever your heart decides, whatever you need.
        We partied from evening into the following day, during and after the opening of a show at the Kunsthalle Basel. Early in the morning, on the same day I was due to fly out of Zurich, all these boys, including Stefan, whom I had spent my brief time there hooking up with, took shrooms and blissed out until noon. I drifted to the back of the apartment where I fell asleep in a guest room, near Lena, until they dragged her out to smoke, drink, and get naked as the sun rose. I stayed in bed, half-awake, wondering what time would be appropriate to quietly take an early train back to the Zurich airport.
        At 1pm, Sasha jumped in the bed, screaming, "I can see the color matrix in your face!" He placed his hands to my cheeks and squeezed: "There it is, right there."
*
In January, I took a flight from New York to Zurich to read my work—I'm a poet, though I felt increasingly uncertain about calling myself one, or for that matter, any kind of writer—at the LUMA Foundation as part of a poetry event hosted by the curators Hans Ulrich Obrist and Simon Castets. They called it Poetry Will Be Made By All!, though I wasn't sure it would be.
        The LUMA Foundation, which funded the three days of programming, is an arts organization that promotes Swiss and international artists in multidisciplinary practices. When I received my invitation, I read the email several times to make sure I understood: Come to Zurich. Read your work. Then leave. We'll cover everything. The LUMA Foundation does not have a website. It does have a Facebook page. It felt like a joke, but I accepted and also thought: Maybe I'll just stay on?
        Using Craigslist, I found a Parsons student named Claire to sublet my apartment for three weeks. She came to the apartment within an hour of responding to my post. I went out to meet her in the street. Tall, with a pink bun of hair resting on top of her head, she extended her hand to me, but before I could take it she was already upstairs, circling the kitchen with her index finger on her lips. "OK, yes," she said. She gave me $1400 and the next day I took an evening flight to Zurich, arriving the next morning, in view of the Alps, to what felt—surprisingly—like the start of a vivid spring.
*
When the Berlin Wall fell Eastern Europe was said to "open up." Switzerland is situated between Eastern and Western Europe, sort of—between France and Germany, whose divisionary relationship bleeds out into various linguistic skirmishes across the country. What's in French, what's in German, what's in Italian, what's in English? When the Wall came down actor and singer David Hasselhoff stood on top of it in a black leather jacket studded with lightbulbs and a piano-key-print scarf. Above the audience of united Berliners, he sang his lone hit, "Looking For Freedom," his hands waving frantically. One morning, in June / Some twenty years ago / I was born a rich man's son.
*
At the LUMA Foundation, I was most impressed by the sound artist Karl Homqvist, who performed loose covers of recent pop songs, like Beyoncé's "Flawless." Leaning into the microphone, he droned: I woke up like this, I woke up like this, I woke up like this, dipping in and out, and into other songs, like Jay-Z's "Tom Ford," chika, chika, chika, chika, chika, chika, chika, chika, chika, chika, chika, Tom Ford. Tom Ford. Tom Ford. Beyoncé had just released her eponymous fifth album, and collectively it seemed no one fully understood what exactly Beyoncé was.
*
Before the opening at the Kunsthalle Basel, we continued to watch videos, getting high on hash. We dared one another to watch ever stranger, uglier clips from the deep web: fail videos, then car accidents, then various disasters that most certainly ended in the brutal deaths of most, if not all, involved. Finally, and logically, we watched videos sourced from Tor, including the cell-phone video of Saddam Hussein's hanging and other famous executions, the death of Daniel Pearl, the public killing of Qaddafi as the rebels pushed him up against the truck.
*
The journalist exited the cab in front of the Metropole. It was a winter evening, but since it does not get very cold in Karachi, he left his jacket unbuttoned. He had not checked out the menu of the restaurant beforehand and this occurred to him as something he should have done. It was something he normally did. Increasingly, in Afghanistan, he felt defined by breaks in habit: no longer capable of finding a morning coffee and bagel, he turned to figs and bolani from the closest market. Tired of that, he moved onto German yogurt bought cheap at a grocery. He thinned out, but it made him look even more handsome, which surprised him. He hadn't been so skinny in years.
        His handsomeness—he was always so "handsome" growing up—made him stand out in crowds, whether in New York or London or Delhi or Karachi. This is what everyone noticed about him first: What a handsome man. His mother: Isn't my son so handsome? His wife: You're so handsome! It proved to be an advantage so often he rarely thought of it. His face looked respectable, smart, trustworthy; it couldn't be turned away. In the mirror he would grip his chin with his right hand, moving his jaw from left to right to see how it altered him. He never thought about this habit, but it had been part of his daily morning routine for years. For his whole life, he thought of himself as simply intelligent—a person whose good looks were entirely secondary to any of his many career accomplishments. His life as a journalist was based on a relentless "chase of facts," a cliché he himself often used, so crystalizing of his ambitions that he never gave it a second thought. Handsomeness was nothing.
        A white van approached as he paid for the cab. He withdrew cash from his back pocket and asked the driver to write up a receipt. He leaned against the cab and waited as the driver rummaged through a bag for a piece of paper.
        Three men leapt out of the van and grabbed him, covering his mouth with a dirty, oily cloth that immediately made him dizzy. They dragged him back toward the van as the cab driver rolled up his window, screaming, and drove off. The journalist didn't resist, as they expected him to. He tensed up without a sound. The way to handle this, he thought, is to do what they say.
        In the van, they tied him up with a cord. They bound the cloth to his mouth with electrical tape, wrapping it around his entire head. He struggled with this, especially as the cloth began to push past his lips and into his mouth, touching his tongue. They pushed him back, into the corner of the van, where two large men held him down, one by the shoulder, another by the throat, and put a pistol to his head. In English: "You will not talk. You will not scream. Or we will kill you, OK?"
        The men wrote an email from kidnapperguy@hotmail.com to the US government (I wonder to whom did they send that email?) saying they will kill this journalist if their demands are not met. Release all Pakistani terror detainees and halt shipment of all F-16 fighter jets to the Pakistan government. We will give u 1 more day if America will not meet our demands we will kill Daniel. Then this cycle will continue and no American journalist could enter Pakistan.
*
On the train to Basel, I read aloud to Sasha, Theo, and Stefan from a novel. A young writer is contracted to write about feminism, but she struggles to do so when she realizes that she does not have any female friends. Central to the plot is an ethical question about how one should be. Being in this case is inextricably linked to questions of friendship, love, and how the two intersect—and often split. Splits inform the novel's narrative arc. The protagonist splits up with her husband, with her friends, with her home country. She moves around, in the company of friends and strangers, from person to person, city to city. For the protagonist of this novel, it is difficult to maintain love and friendship, especially as they intertwine. She leaves Toronto for New York. She goes to Miami and feels a tingling alienation while drifting in a pool. She finds nothing in the places she goes. She lives in a New York apartment for a few weeks and looks for things to do, but she has only herself to do, to be among those who do not really know her. It is exhausting—and out of exhaustion she returns to Toronto.
        "Do you think this book is any good," Sasha asked me after I finished reading aloud the part about Miami.
        "I don't know," I said.
        Later on the train, Theo told us a story about the time he went on holiday with his family in Lebanon. After their first week in the hotel, a large barricade was set-up around the resort complex. The lobby and all the hotel's floors filled with Americans in black suits. Lebanese tanks surrounded the walls of the complex and a military envoy arrived with—it was rumored—President Obama, just recently elected President for the first time. "We couldn't go anywhere!" Theo told us. Even though the hotel denied that the President was staying there to all the guests who asked, the beefed up security made it very difficult to leave the hotel, or even your room, without a full search and questioning. "I don't understand," Theo told the guards after his third search in a day. "We were here before the President. We didn't even know."
        "Stop, stop right there. The American President is not here," the guard said as he patted him down. "This is just normal security procedure due to an unusually high profile guest."
        The President was there. On the third day of his stay Theo saw him enter the hotel with his entourage and head toward the elevators. The American President was tall, lanky, and walked with an obvious enthusiasm rooted not only in his recently won power—Theo felt—but in how good-looking he was. Theo and his brother, Walter, thought he was very handsome. "Incredibly handsome," Walter said to their mother, who was surprised to learn that the rumors were true.
        Later, by the pool, Theo wrote a letter to Barack Obama asking if he would make him a drawing to return to Switzerland with. He wrote:
Mr. President,

My name is Theo Schwartz. I am an artist from Zurich, Switzerland. I am a tremendous fan of you and if I were an American I would have voted for you.
        Would consider making me a drawing? I know you are not an artist, but I would be very, very interested in what you would make. It can be small and simple, of course.
        I am in Room 303, on the third floor. Perhaps someone can deliver it to me? Alternatively you can leave it with the front desk.

Thank you.

Sincerely,
Theo
Theo gave the letter to the concierge, who eyed him suspiciously. "The President is not staying here," he said. "I cannot deliver this letter to a guest who is not here." He kept it anyway, and later that afternoon when Theo returned from a day in the city the Secret Service whisked him to a room on the top floor. They interrogated him for several hours, asking how he knew the President was at the hotel and what his interest was in him anyway. "We don't play games," they said. They didn't. When Theo returned to his room, the sheets and suitcases were disheveled and the television no longer worked. He tried to change the batteries in the remote and called downstairs to the front lobby but they said there was nothing they could do. "How can that be?" Theo asked.
        "We are very sorry, sir, but we are currently receiving a number of issues related to televisions and will be sure to send someone up soon."
        No one ever came.
*
What would the President draw?
*
After the opening, we went to a Thai restaurant for a dinner. Several well-known Swiss artists and curators were there, but most I didn't recognize. Sasha whispered their names in my ear and pointed discreetly. "There, that's Adam Szymczyk. He's curating the next (d)OCUMENTA, and you know Karl of course."
        I sat near Karl, who didn't want to talk about the event at the LUMA Foundation. I could not decide whether he enjoyed it or not. I could not decide whether I enjoyed it or not either. I wanted to talk to him about poetry, but I couldn't figure out how to start. Stefan sat across from me and smiled, recognizing my struggle to follow the conversation, mostly in German. I looked at him and shook my head, "I need to learn German."
Quinn Latimer is a writer who lives in Basel. At the after party at Lady Bar, she asked me what I thought about Beyoncé's new album, Beyoncé. I said I liked it and asked what the reaction was in Basel. "Muted," she said. We were surrounded by artists and curators, mostly her friends and almost no one I knew. They talked about things unrelated to art, or rather things tangentially related to art, like who is sleeping with who and why so-and-so isn't sleeping with so-and-so (anymore).
        Quinn wrote a review of Poetry Will Be Made By All!
The poetry symposium was held at the LUMA Foundation's Westbau exhibition space in the Löwenbräukunst building, and was cocurated by Hans Ulrich Obrist,  Simon Castets, Conceptual poet and Ubuweb founder Kenneth Goldsmith, and Danny Snelson (with a side of film organized by Kevin McGarry). It lifted its name from the 1969 exhibition, curated by Ronald Hunt at Stockholm's Moderna Museet, 'Transform the world! Poetry must be made by all!' The utopian promise of that 1960s-summer title rang strangely in the bright-white, corporate-concrete confines and high-art-market temple of Maja Hoffmann's new LUMA space, built out here with specially commissioned bookcases by Atelier Bow-Wow. For if, at one point, Goldsmith would cry out fervently from the lectern that 'Poetry has left the building' (substituting poetics for Elvis in that equation, naturally) he would do so from a newly remodeled art-gallery complex funded by the billionaire heiress to the Roche pharmaceutical fortune and the president of Kunsthalle Zürich.
And then she wrote:
But we wouldn't hear anything about the cerulean-chip art context and Western class privilege conditioning this meeting. Not when Goldsmith would offer, during a roundtable held the second day that 'the democracy of poetry is what freaks people out—that anyone can be a poet. What if anyone can do this? What if we don't need the exclusivity of visual art?' It's olde oratory, but relit in the laptop glow of digital poetry distribution and Conceptual poetry's appropriationist praxis. Still, Obrist, texting nearby, likely felt the rays of irony bouncing off the physical and digital walls.
I heard a rumor that this post upset the LUMA Foundation's head to the point that she said she had regretted funding the show. I was not upset when I read the review, even though one part of it quoted me out of context. Quinn and I discussed the distinctly Conceptual bent to the entire event, which I qualified as very on-trend in New York's poetry community. I said the focus had shifted from concerns of language (re Language) to concepts (re Conceptualism), and that lyrical poetry—poetry explicitly about the "play" of language—had become unfashionable. This became:
'In the poetry world in the past few years it became uncool to talk about language,' a New York–based poet born in the '90s told me over beers in a Basel-based bar in 2014, in the Year of the Horse, post 89plus. Doubt seemed to stain the substance of his sentence even as he delivered it, though perhaps that doubt was only a projection of my own. That said, our collective doubt, now doubled, made us move onto topics less in doubt: Beyoncé's recent triumph, visual album, feminist interstitial. Bey and pop music and feminism had not been irrelevant to our days of poetry in Zurich: Holmqvist had laconically lifted her best new line and move—'I woke up like this,' hands flip/shake—for the poem he droned, perfectly.
I was not born in the 1990s. I woke up like this—but not without a little embarrassment. Responding to my quote, someone wrote on Facebook: Which bratty fuck said this? I thought I should publicly admit that I was that bratty fuck, now installed in the Alps, and that I had been misquoted, but I decided against it. Either way I had been drunk. I didn't know what I was talking about. I had been talking about Beyoncé, not poetry.
*
In Mexico City, Preteen Gallery tweets: Don't look back unless I'm fucking you. A line that perfects the tone everyone's after, I guess, myself included, at least when I'm on Twitter—a tone not exactly indifferent as it accelerates toward a horizon so bleak it might as well not be there at all. Yet we nevertheless feel swept toward it, and so go along. Don't look because what's there? Don't look back because I'm fucking you.
*
After a party following the dinner at Long Street Bar, I took out my iPhone and wrote on Facebook, drunkenly: How do you stop zoning out? A friend posted a screenshot of a wasted David Hasselhoff struggling to eat a hamburger while lying on the floor of a hotel room. Someone else wrote: Come back!
        Never! :)
*
Daniel Pearl sat in a room for nine days, wearing a tracksuit provided to him by his captors. He was not allowed to change, though it grew increasingly soiled and uncomfortable. It absorbed his sweat and began to stink. He could hardly sleep the smell got so bad. He asked if he could change into something else but they said no. He wore it morning, afternoon, and night. He spilled soup on it twice. He urinated in it once. He wore it when the men gathered around him in front of a camera and beheaded him.
Andrew Durbin is the author of Mature Themes (Nightboat Books, 2014). His writing has appeared in Boston Review, Fence, Mousse, Triple Canopy, and elsewhere. He co-edits Wonder and lives in New York. 
This excerpt is from a novel about art and fanaticism. Beginning at a cult in upstate New York, Blonde Summer traces the development of a writer as he travels from New York to California to Western Europe, flowing in and out of hallucinatory narratives that follow the lives of celebrities, writers, journalists, and artists as they succumb to drug addiction and war under the misguided belief in the value systems of art and violence.