From Absence to the Living Body: Radical Women: Latin American Art, 1960–1985 by Ellie Robins
Recovering global feminism. 

Discover MFA Programs in Art and Writing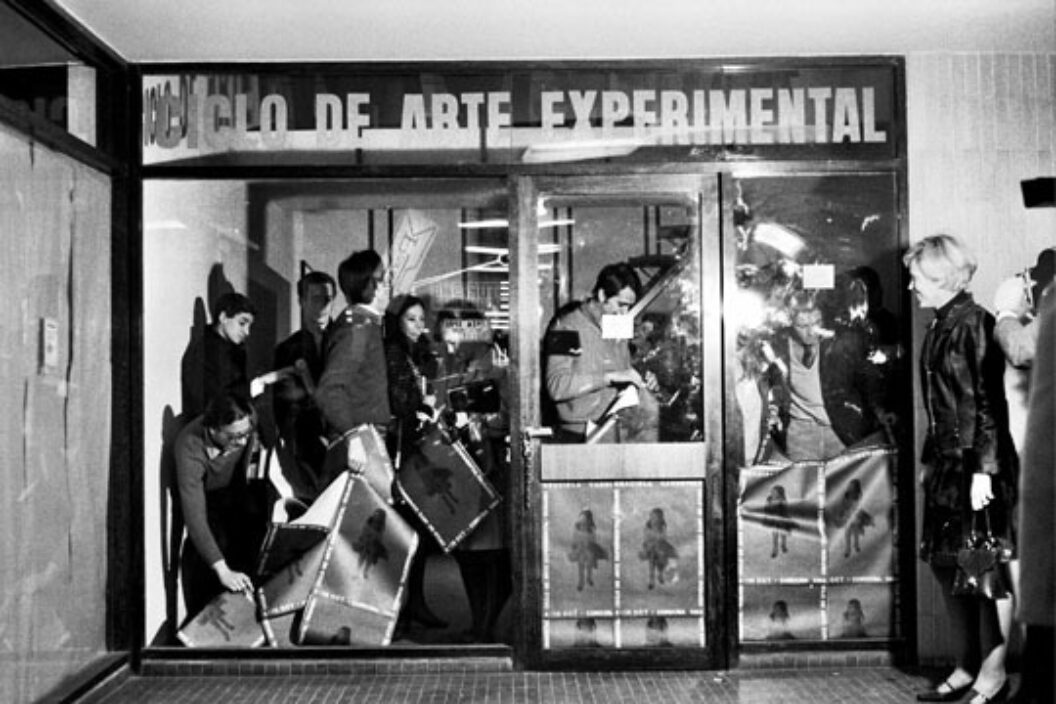 Flanked by two full-length portraits, a mirror gapes into a room. The viewer positions herself in the glass, between two iconic Latinas: a 1940s pachuca and a 1970s chola. This triptych, entitled Las Tres Marías (1976), by Chicana artist Judith F. Baca, forces viewers to inhabit a trope, trapping them in the cramped dimensions of the tres Marías paradigm—virgin, mother, whore—just as pachucas and cholas and other Latinas have been caged in this and so many other preconceptions. Sandwiched between them, viewers have a fresh sense of those constraints, and of the vitality of their rebellion. Meanwhile, the dynamic enacted in the mirror as viewers enter the artwork—from absence to embodiment, from a blank to, suddenly, the living body itself—is also the central dynamic of this landmark show.
Radical Women: Latin American Art, 1960–1985 is the product of a decade of research by curators Cecilia Fajardo-Hill and Andrea Giunta, who combed a continent to find the work of women who had disappeared from art history. During the course of their research, Fajardo-Hill and Giunta repeatedly came up against the assertion—and from high quarters—that there simply weren't talented women artists working during this period. That nonsense is thoroughly put to rest by an exhibition that collects 260 works by 120 artists, and begins the task of filling a gaping hole in cultural history. 
Radical Women is one of the standout exhibitions in this season's Pacific Standard Time: Los Angeles/Latin America, which includes dozens of shows across Southern California that celebrate the region's Latin culture. The Getty Foundation donated the first grants for the series in spring 2014, little knowing that last year's election and this year's subsequent attacks on immigrant rights and Latin cultures would make the celebration so urgent.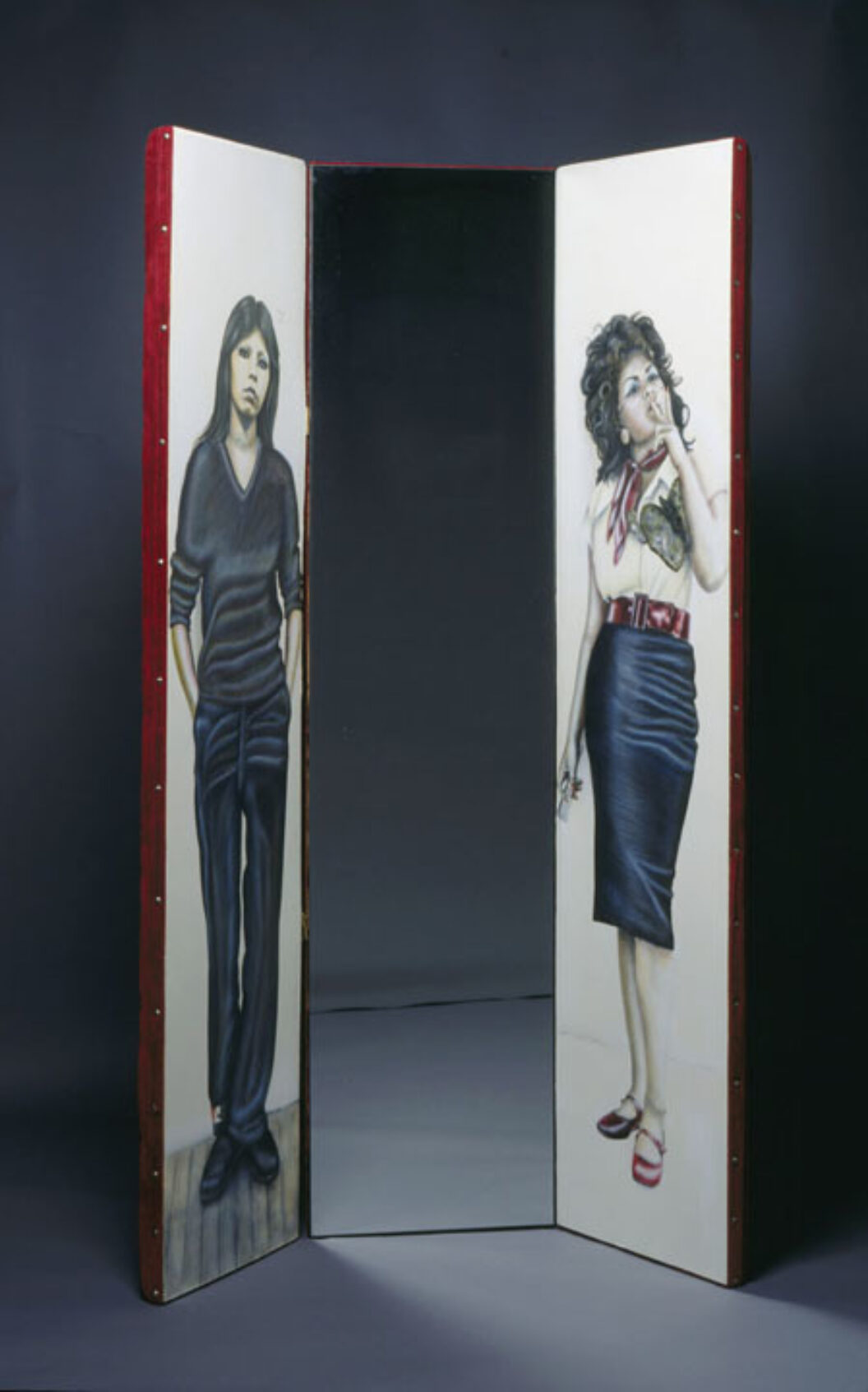 Absence: Contemporary women artists, Giunta points out, hold just thirty percent of the space in most galleries and museums. The figure doesn't account for the erasure of artists in earlier eras, like the women featured in this exhibition, who worked through Latin America's dictatorships, and who risked joining the tens of thousands of dissidents who were literally disappeared during those dictatorships—only to be disappeared, figuratively, by their own colleagues, in their own discipline. 
Absence: The manipulation of art history that occurs when a demographic is excluded. To date, twentieth-century Latin American art has been known by a partial history—a history almost exclusively of painting, and lacking whole movements of more experimental work in, for example, video and performance.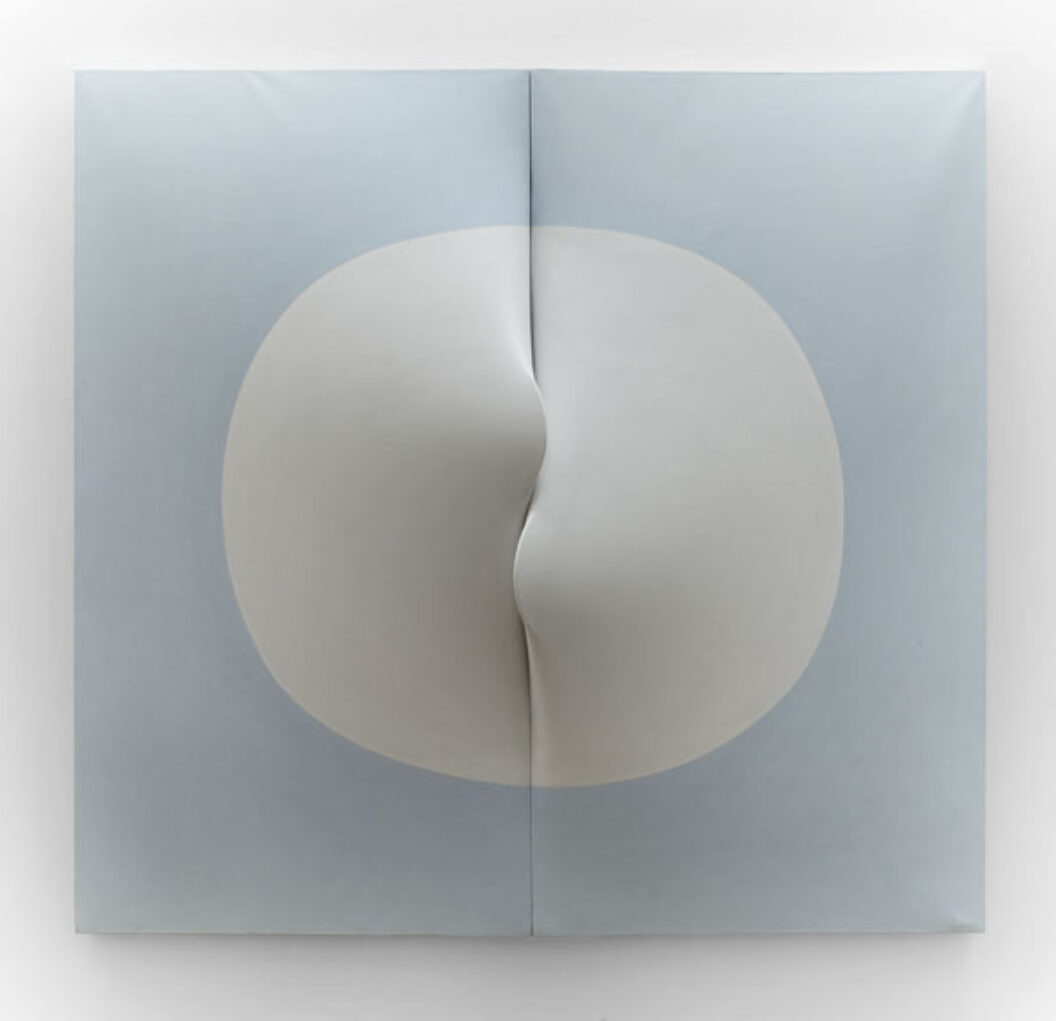 Embodiment: As Fajardo-Hill and Giunta researched the exhibition, a theme emerged. Working separately—there was no unified women's art movement in Latin America—these women artists repeatedly found their way to the theme of the body. Reclaiming the female body from its traditionally objectified position in art, they brought it into their work as subjective experience, biological phenomenon, and a site for interacting with the world, including as a site for resisting dictatorships.
Embodiment: The simple presence, in Radical Women, of blood, excrement, saliva; of vulvas; of women, in the flesh, who have for too long been made invisible. In a video piece by Venezuelan duo Yeni y Nan, the artists pulsate slowly inside a large plastic bag filled with water before emerging amniotically into the world, their bodies emblematic of the birth of life from the oceans. In Passagem (1979), Brazilian sculptor Celeida Tostes covered her body in liquid clay and climbed into an enormous pot, reminiscent of both an urn and, more figuratively, a womb. Two assistants sealed her in, and she remained inside for a time—gestating, dying—before breaking out. In Lunar V (1973), Cuban-born Zilia Sánchez evokes both space exploration and the vulva in a canvas so simple it approaches the emblematic nature of myth, turning female anatomy and celestial bodies into dual sites of projection, meaning, and futurity.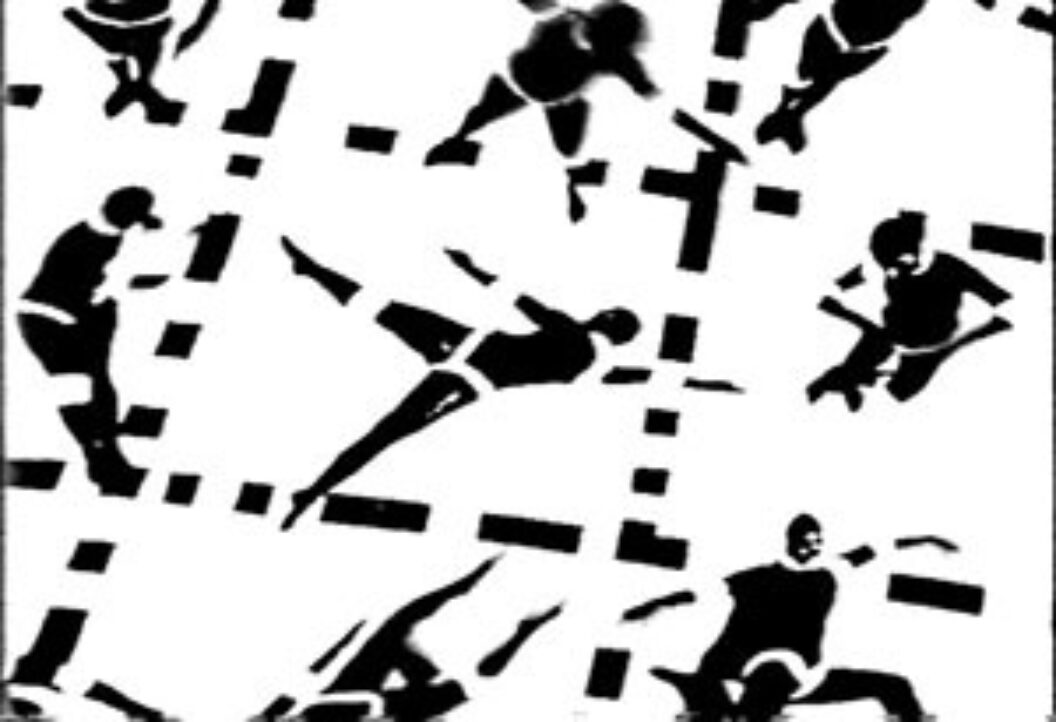 Other works confront the period's political repressions more directly. In M3x3 (1973), a video work by the Brazilian artist Analívia Cordeiro, bodies dance across a painted grid, bursting over its lines just as Cordeiro and her work burst through the strictures of Brazil's military government (M3x3 is widely credited as Brazil's first piece of video art). Acción del encierro (1968) was a "happening," represented here in photographs, staged by Argentine Graciela Carnevale, in which she invited guests to the opening of an exhibition before locking them inside the venue and leaving. The guests escaped by persuading a passerby to break a window. In the midst of Juan Carlos Onganía's dictatorship, the work forced the audience to participate in both art and their own emancipation.
Many of the women featured in Radical Women would not have described their work as "feminist"—in fact, among Latin America's anti-imperialist and radical circles, feminism was often rejected as foreign and bourgeois. Mexico was the only Latin American country to have a feminist art movement during the period covered by the exhibition. But the show illustrates that if these women didn't identify with the second-wave feminism that swept Europe and North America in the latter twentieth century, that was likely because they were already where feminists have arrived now. "What is now elegantly referred to as 'intersectionality,' we were discussing it in Mexico back then," Mónica Mayer told the Los Angeles Times. In their radical reconception of the body and their opposition to repression of all kinds, neither beginning nor ending with womanhood, these artists were true pioneers of global feminism.
Radical Women sets out to rewrite art history and succeeds, but as the curators point out, this is only the beginning of the story; their research uncovered many more talented women artists whose work couldn't be accommodated by the exhibition. We can hope to see the fruits of that research in future exhibitions. Meanwhile, Radical Women will open at the Brooklyn Museum in April 2018.
Radical Women: Latin American Art, 1960–1985 is on view at the Hammer Museum through December 31.
Ellie Robins is a writer and translator living in Los Angeles.