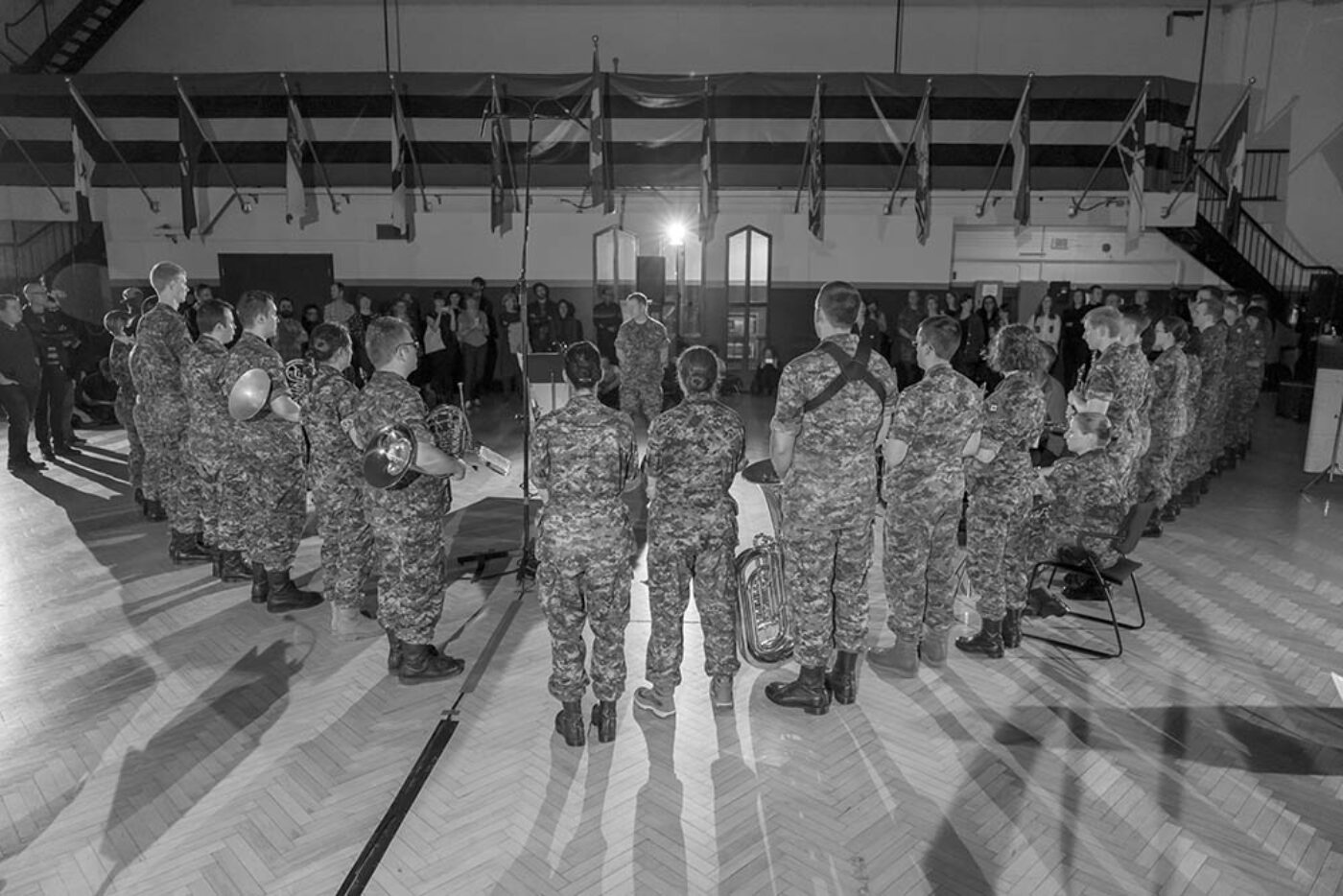 Using a hybrid orchestra of military and experimental musicians, the most recent iteration of Marina Rosenfeld's large-scale composition, Free Exercise, was staged at this year's La Biennale de Montréal. Drummers, percussionists, wind players, and others—including les Fusiliers du Mont-Royal (an enlisted band based at the Cathcart Armoury) and luminaries from Montréal's rock, contemporary, and free/improvised music scenes—mounted the collective performance on October 19. The hour-long performance is presented here in its entirety.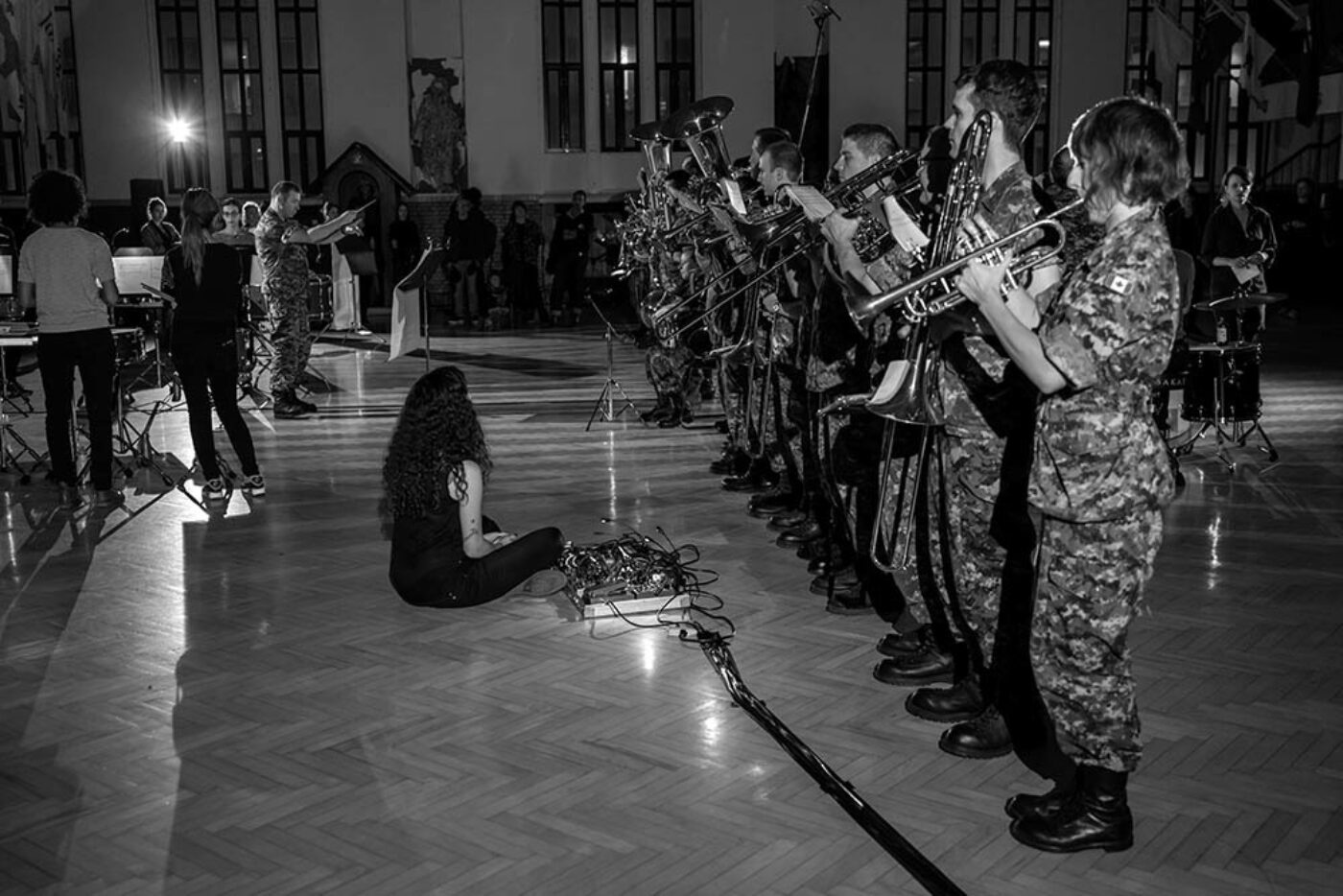 Distributed within a drill hall, participants engaged in a series of collective musical "exercises," testing the limit points of rhythmic and melodic unison. Originally presented within a series of linked galleries at the Bergen Kunsthall in Norway, this new version moves the work into more open, resonant spaces, highlighting patterns of cooperation and conflict that occur in such acoustic conditions.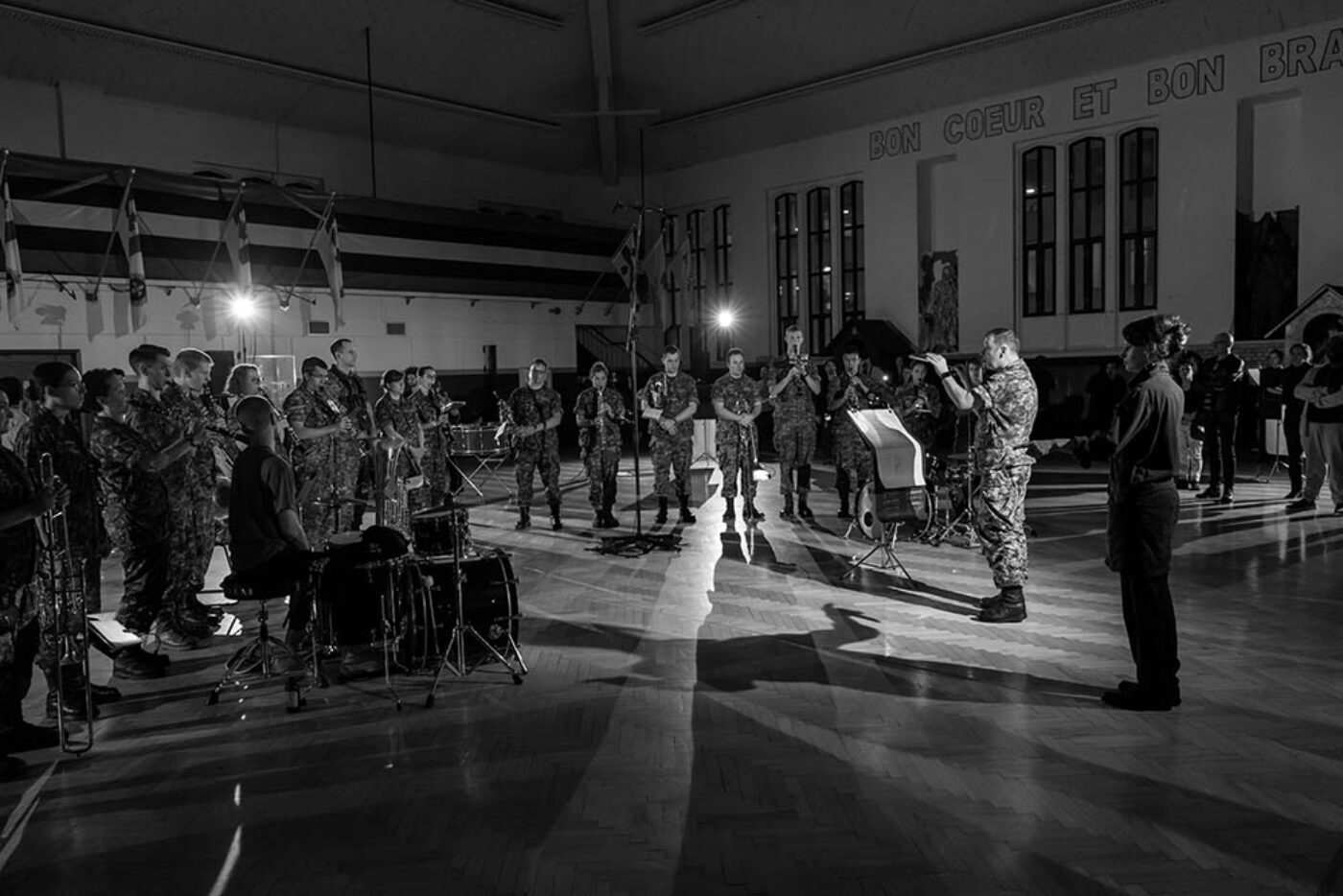 Marina Rosenfeld is a New York-based artist and composer. She works at the intersection of modern composition, performance, and installation—often occupying monumental sites with live and recorded sound and deploying large groups, like choirs, orchestras, and hybrid ensembles. She has also performed as a pianist and experimental turntablist, and alongside collaborators that range from Christian Marclay to Warrior Queen to choreographers Ralph Lemon, Maria Hassabi, and the Merce Cunningham Dance Company. Rosenfeld's work has been presented at numerous institutions, festivals, and museums. She is a faculty member of the MFA program at Bard College, where she co-chairs the department of Music/Sound.