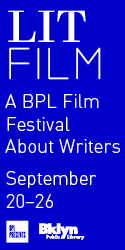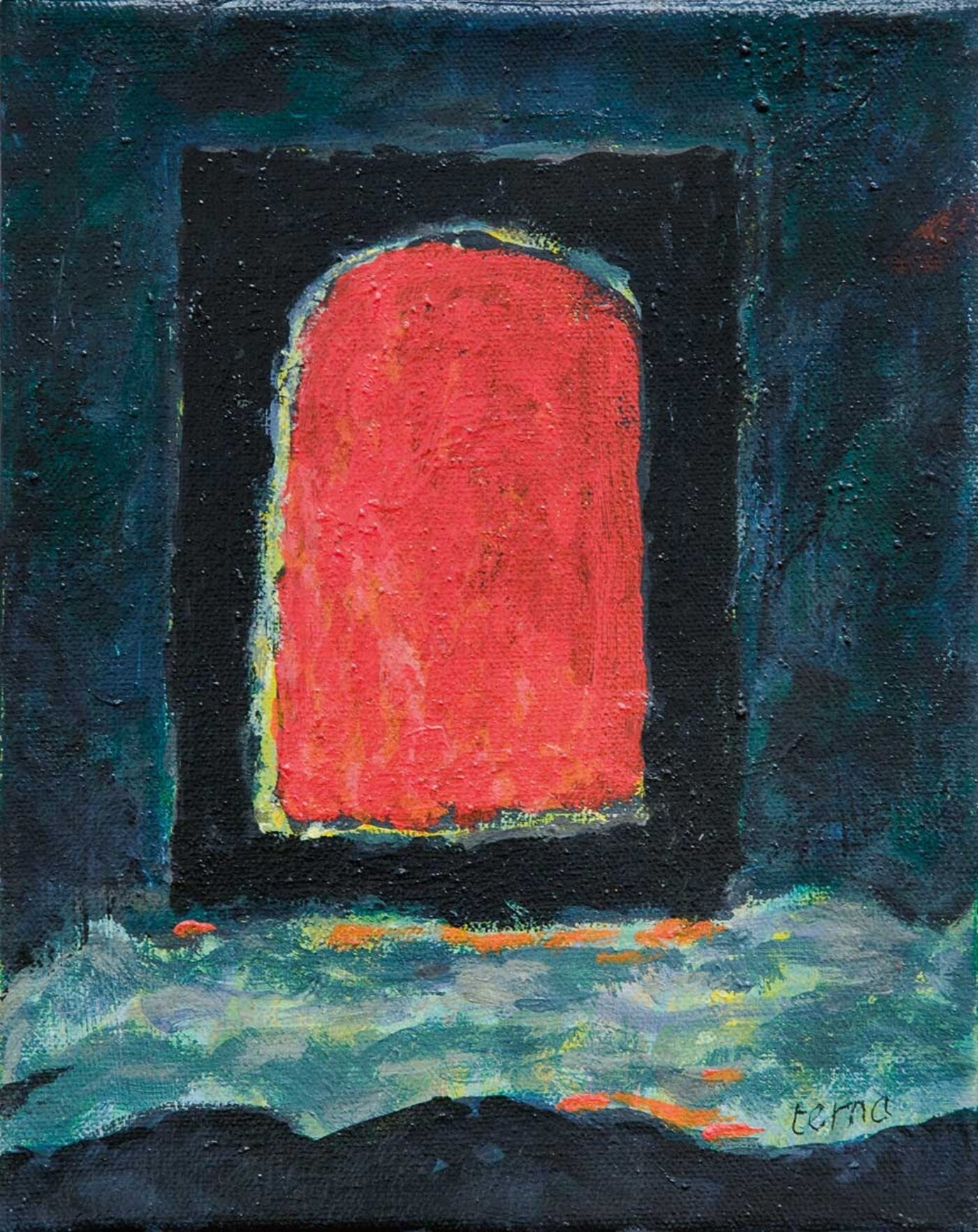 In 1943, at the age of twenty, Frederick Terna knew that if he survived the war he was going to be a painter. At the time he was an inmate of Terezín, which was not his first concentration camp, nor was it to be his last. In all, Terna was interned at four different camps: first at Lipa, known as Linden bei Deutsch-Brod, from October 3, 1941 to March 1943; then Terezín, known as Ghetto Theresienstadt, to fall of 1944; then Auschwitz to the end of 1944, and finally to Kaufering, a sub-camp of Dachau, outside of Munich, near Landsberg. Terna was born in Vienna but was raised in Prague, where his family moved when he was quite young. He lacked the realist rigor to enter art school at age thirteen. At Terezín, with horror all around him, he found himself composing mental pictures of the barracks, fences, and roads leading through the camp and adjusting them in his mind's eye for better compositions. His fellow inmates told him he could be killed for his drawings.
Holocaust survivors are remarkable for the mere and obdurate fact of their survival. Each one is an extraordinary case study, even if they achieve little in their life afterward. The children of survivors are notoriously at risk for neuroses of their own, and so on. History's great crimes reverberate for generations. Terna lost his entire family in the camps. He married a fellow survivor, Stella, a beauty who was, as he put it, "badly mauled" by her own camp experiences, and they emigrated to New York in 1952. Later, Terna remarried to Rebecca Shiffman in 1982 and they adopted a son, Daniel, who is a photographer and director of 321 Gallery on the ground floor of Terna's brownstone in Brooklyn.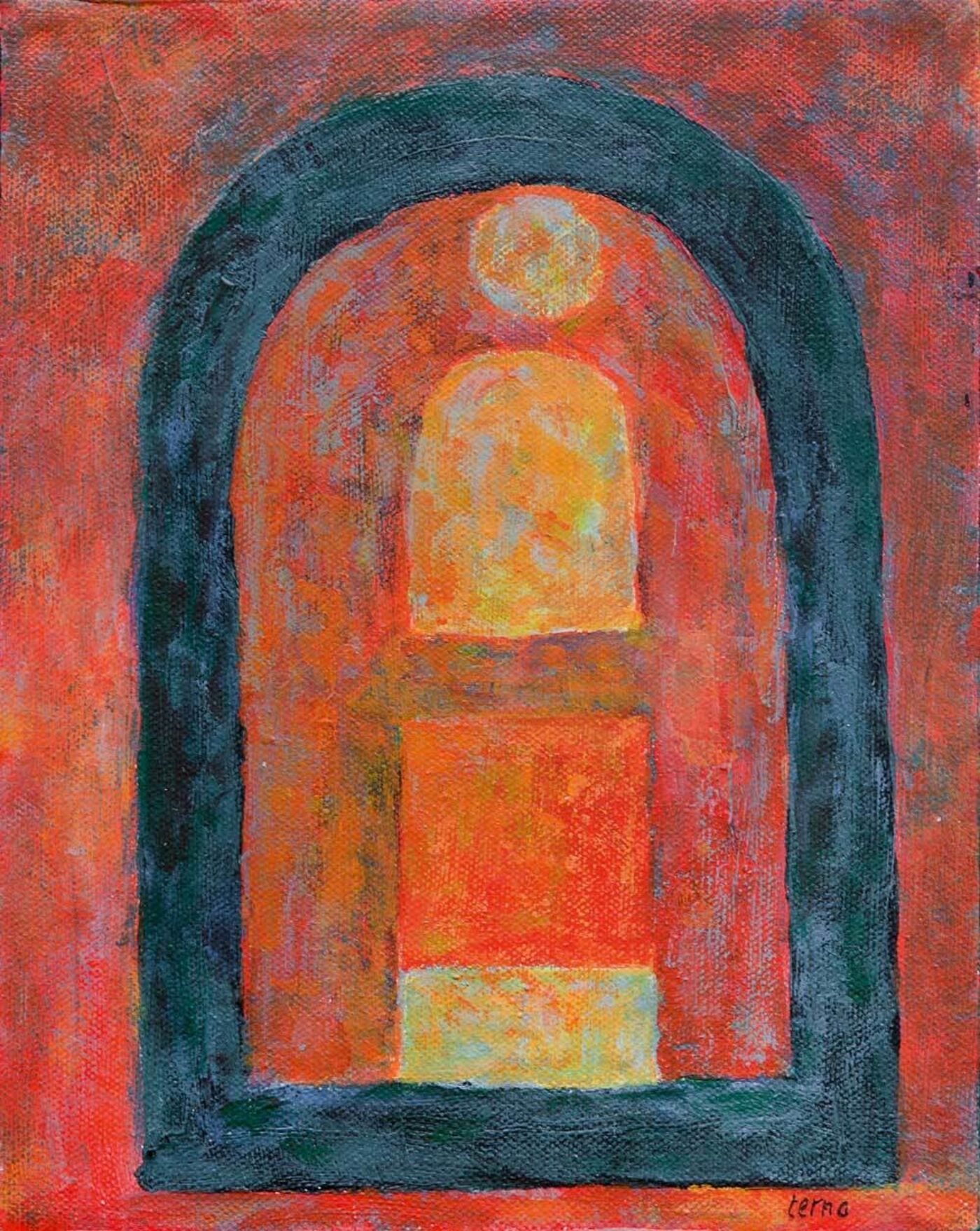 Terna never went all in with the New York art world, as small as it was in the '50s and even the '60s. As with many refugees, his first concern was a roof over his head and then finding work. He ultimately supported himself as a shipping manager for an import firm. He is good at keeping records. All his paintings are carefully dated and numbered, and in his top floor atelier there are shelves with ledgers listing his paintings and drawings, and to whom they went (Hedy Lamarr!). There are thousands of works. Terna paints every day. He acknowledges that the practice is therapeutic, as is the record keeping.
The thing is, he's a really good painter. In the early years his work was influenced by a kind of Art Informel Expressionism, that is to say a European model of a slightly more narrative-inflected Abstract Expressionism, haunted by ghosts of bodies. When I visited him, a number of paintings were arrayed in his foyer to be picked up by the Holocaust Museum in Washington, D.C. There were several near-black paintings that flickered with tongues of dark red, orange, and violet flame shapes. Other paintings were lit with spring greens and yellows, evoking happy endings. There was a painting that looked like a Milton Avery composition of an almost whimsical, white snow patch or pond surrounded by light brown earth and green-gray sky sitting on the high horizon. There were built-up textures under the colors. The image actually derives from a snow-covered pit of corpses.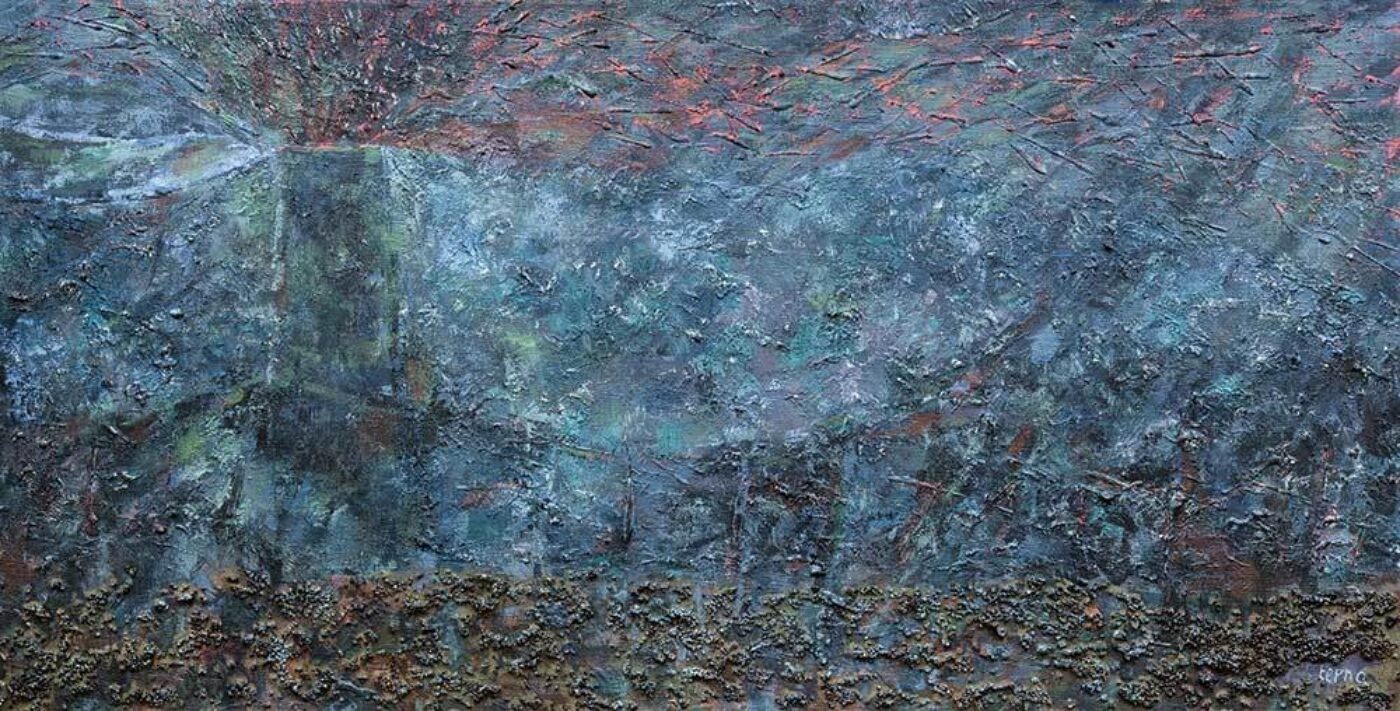 There are paintings of patiently palette-knifed landscapes with fantastic, Solomonic temples in walled cities, a seascape or two, some imaginative female nudes that are both lush and fluid (cousins to Niki de Saint Phalle's Nanas, Picasso's extrapolations of Marie-Thérèse, and Chagall's airborne brides), several cursive abstractions of curves and circles moving in a similar fluid velocity to the nudes. Nothing startlingly original, but everything is personalized by an exacting sense of internal scale and by being brought to a material fullness of surface appropriate to each image. Terna has changed his medium from oil to acrylic over the years, mixing his pigments with polymer on a small glass palette in his studio. He feels acrylic is more stable than oil, less likely to crack or fade. The archival impulse, again.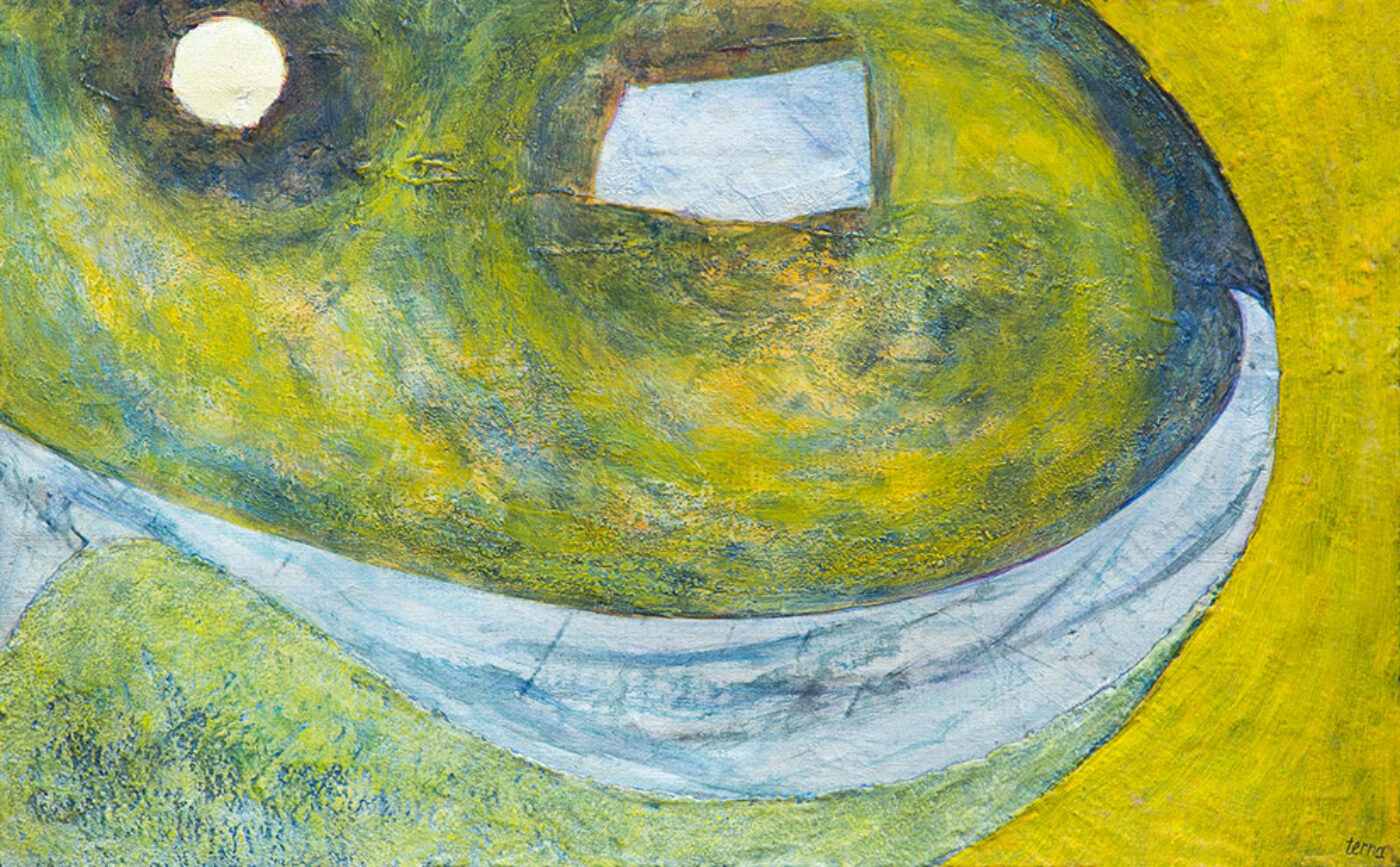 Upstairs in his studio, with his mixing table, shelves of records and ledgers, and the lone easel, are stacks of newer small works that he calls Portals. These vertical paintings compress the domed temple into animate flatness, like an arched stained-glass window. Instead of flat planes, however, each plane of color is comprised of compacted small strokes of various colors weighted to a particular hue, like the fire-like brushstrokes in Pissarro's late paintings, or the compacted myriad of little strokes in pre-Renaissance tempera panels. Most of Terna's exhibition venues in the '50s and '60s were places where, he ruefully noted, "they also sold furniture." 321 Gallery showed his Portal paintings at the NADA fair in New York this past May.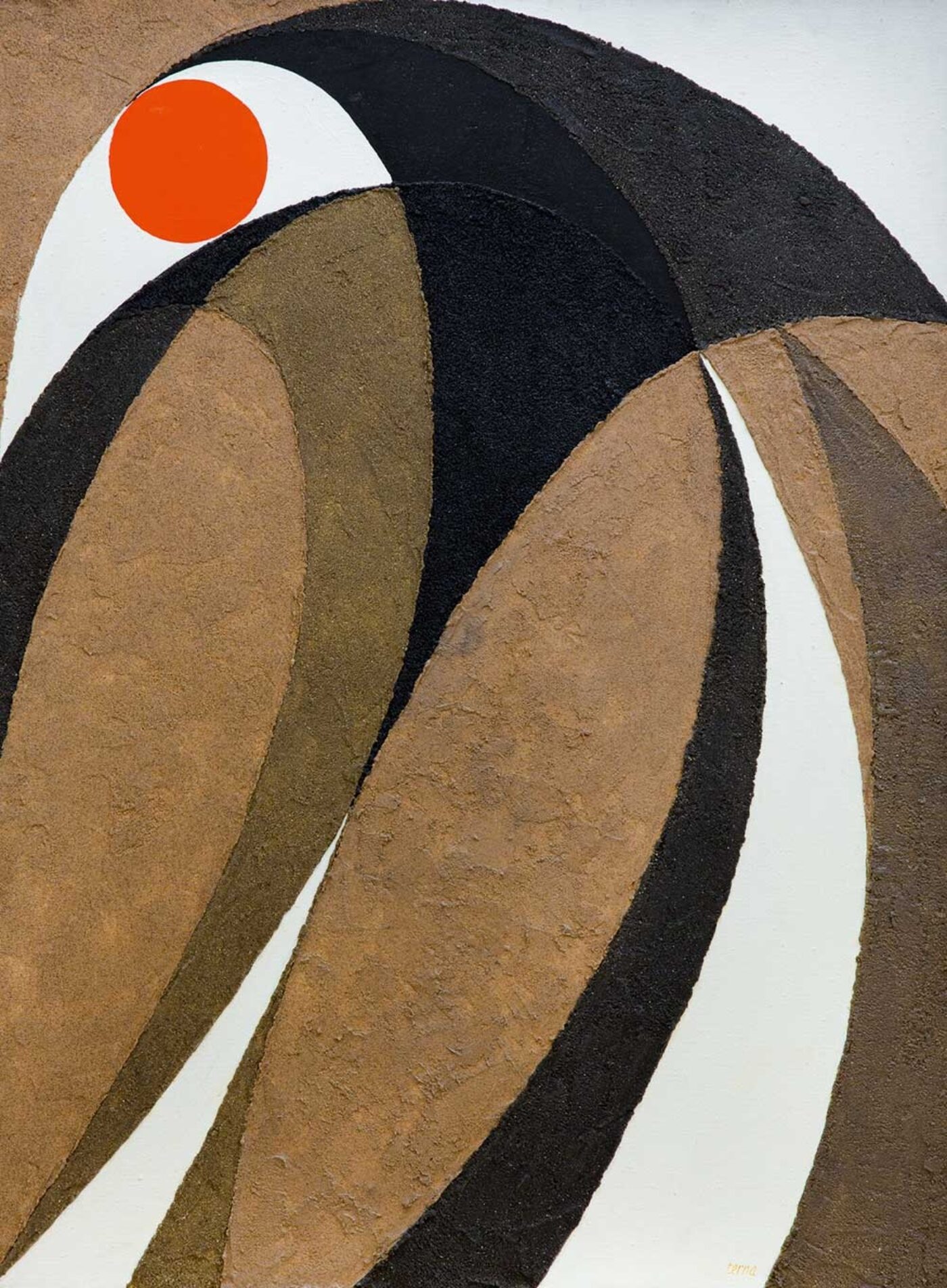 Stephen Westfall is a painter and writer living in Brooklyn. He is a professor of visual art at the Mason Gross School of the Arts at Rutgers University and lecturer at the Milton Avery Graduate School of Art at Bard College.