Frederick Michael St. Jude by Gary Canino
Reflecting on a lost, post-apocalyptic, maximalist masterpiece of a concept album.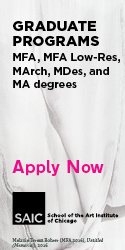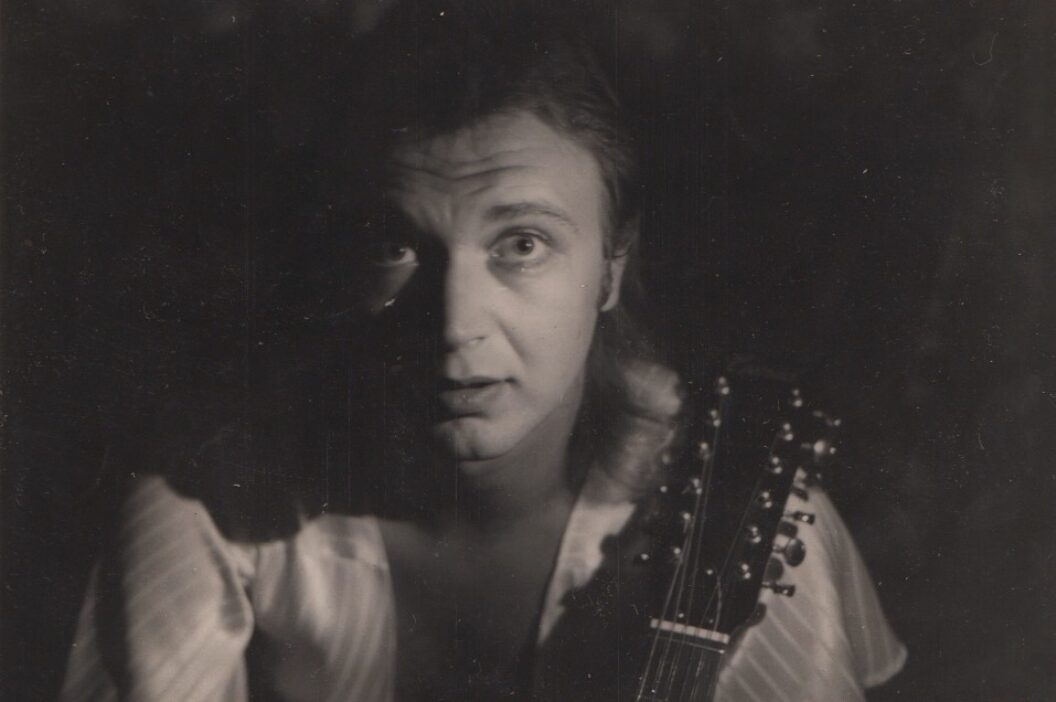 Frederick Michael St. Jude is a renaissance man. In addition to producing a handful of world-class rock albums, he's appeared on Miami Vice, written a sci-fi horror novel called Dark and Insidious, and toured in a variety of road bands. He's even written children's books. Here Am I, an album of material from the late 1970s, was released on Drag City in 2013. A collection of eclectic songs running the gamut of late '70s styles and a showcase for the Florida native's idiosyncratic voice, the record features a vocal delivery worthy of Aladdin Sane, backed up by a disco-era Wrecking Crew.

But then the '80s came along, and nothing could have prepared the world for St. Jude's second album Gang War, an all-out FM radio assault. Indeed, the world was not prepared. The record was never released, and sank into oblivion. Two tracks nearly hit or eclipse the ten-minute mark, double guitar leads squeal in the spirit of Moore and Gorham, and Gary Redente's powerhouse drumming propels the jams like a fan powering an airboat through the gator-infested Everglades. The sheer insanity of the sound makes it easy to over look the fact that Gang War is a concept album about rebuilding the world in a post-apocalyptic Brooklyn, with nothing but a Rolling Stones record to guide society. Luckily, Drag City has melted away the carbonite in which Gang War was so carefully encased, and sent St. Jude's maximalist masterpiece back into a world that had become better prepared to grapple with it.
I spoke on the phone with Freddie, one Florida weirdo to another, about the release of this utterly unique album.
Gary Canino I hear that you're living in Florida these days. I'm actually down here too, in Naples. What's your relationship with the Sunshine State?
Frederick Michael St. Jude Ah, yes sir. Naples, Florida, down by the western edge of the Everglades. That's where Hernando De Soto was attacked by the Calusa Indians.
I'm up near Tampa. I'm a Miami boy, to tell you the truth. I was born in Pennsylvania though, because my mother got homesick. She was pregnant with me, so they threw everyone in the car in Miami, ran up to Pennsylvania, and while she was up there visiting her mom and dad, I was born. After I did a few stints with some road bands in Pennsylvania, I had had it, so I moved down to Florida, and, don't you know it, ended up in a couple of more road bands, and then went out on my own. I've been in Florida forever.
GC Where was Gang War recorded? Was some of it done in Philadelphia as well?
FMSJ No, it was all Florida. Although, I used to go to Philly to buy British clothes. The album was recorded in Fort Lauderdale in a studio called BRT Studios. We did everything there. It was a really great place. It started on a twelve-track Scully board, and then as time went on, we started to pour in more stuff, mostly because of Norman Titcomb, my producer and keyboard player.
Once we started recording, I couldn't see recording anywhere else, not even in Criteria [recording studio in Miami]. I did do a few recordings there with a schlock band that I played in for a little while. That band actually had a backer, and we did some takes with Steve Palmer as our producer. He worked on Grand Funk Railroad's We're An American Band. But, we never got a finished product. Money ran out! The backer pulled out.
GC The label you were on, Soul Deep Records, folded as well. What was the story there?
FMSJ They folded because of problems with corporate regarding state tax. I never got the full story. I had my sister-in-law Holly investigate them. She worked for a private eye in Miami, and we found out they were in Oklahoma running an eight-track, duplicating situation. But, right now, they're somewhere in Arkansas, running a talent agency. Strange.
GC How did your experience playing on these road bands inform Gang War?
FMSJ When I first started music, I was sixteen or seventeen. I had a pro band, and we were really starting to climb. People were going for it. Then, a sound guy came to me one day and said "Fred, you know The Other Side is really looking for a guitar player." At that time, I was playing bass in my band, and this other band that was looking for a rhythm guitar player was big! When you're young, you want to climb the ladder, so I told my boys I was considering it, went for the audition, and got it. After about a year, I went up front as the lead singer, and we did away with rhythm guitar player and added another lead guitar player. After that band, and I, blew up, I headed to Florida. They just weren't very creative, there was no original stuff there. We put out a record called Writing on the Wall, written by Terry Reid, covered the tune for a 45. That went pretty well regionally, and got us a lot of work. "Writing on the Wall" was later done successfully by Blue Oyster Cult. But, that wasn't enough to save my enthusiasm. I always wanted to do original material.
GC There's such a fine line between covers as the spirit of rock n roll, or total trash. It's either The Byrds covering "My Back Pages," or it's Badfish: A Tribute to Sublime, and an Eagles tribute band.
FMSJ Yeah. And, we were a bar band, playing all the stops in the tri-state area. We were the only band covering Led Zeppelin at the time, because we could cover it. But, that gets pretty old! (laughter)
GC Your first album, Here Am I, is sort of a lush singer-songwriter sort of sound. But Gang War is an unabashed rock n' roll opera. What accounted for this shift?
FMSJ Here Am I was a bunch of songs I came in with from the late '70s. At the time, nothing on the radio was longer than three minutes, forty-eight seconds. I had 2200 dollars in my pocket, and I went into SRS [International Recording Studios]. They liked what I did; they did a nice production; and, they took all my money. (laughter) It wasn't really up my alley, but they were producing it. That's the feel they went for. I really didn't say too much about it. I was just happy to be recording.
When I came to record Gang War, I was  much older. This was the '80s. I said to myself, "You know what, it's balls against the wall now. Whatever I do right now, it's gonna be a crusher. Whatever I write now, it's gonna be impactful." Once Gang War started coming into my head, and the muse started movin', I couldn't stop.
GC Gang War has this great heavy metal sound, and, to these ears, it's almost as if Guns n' Roses did a schlockier version of the same thing five years later, taking it to greater commercial heights. Would you agree with that?
FMSJ I do. It's in the ear of the beholder. That's the way I look at it. I was asked, recently, if I was influenced by any of the people that I cover. How could I not be? You're on the road doing these songs and vocal styles for so long, how could you not have a little bit of this and that in your own music?
I'm not gonna lie to you, if I have the range, I'll cover it. When it comes to writing, I'm not a dead serious writer. I'm a muse writer. Whatever starts flowin', that's what's comin' out. I don't sit there and consider it. I just let it happen. Because, I'm a twelve-string guitar player, it always feels like there are two people in the room. I used to really enjoy being alone while writing, now I write in the middle of the night. I get up, go out in the middle of the night, write a song, then go back to bed. Strangest thing in the world. It's bizarre.
GC I'm reading a book of letters by John Keats. His method was that he would get washed and dressed, and, just as he was to head out the door for the day, he would sit down, and start to write, instead.
FMSJ Interesting. But, how could he suffer the distraction? I guess that's why I've been getting up in the middle of the night.
GC Well, whenever it hits you…
FMSJ Yeah. It's in the dreams. I hear it, figure it out on guitar, and then start playing. What I'm interested in now is getting my second working album from Soul Deep, also of the Here Am Iera, and see if anything is worth salvaging. I had to sneak it out of SRS, and have the owner's daughter cut me a few tapes before the label skipped town, which I didn't know they were gonna do. God works in mysterious ways. I just showed up one day, and they were gone. I don't know if she knew anything about it or not, but I asked her to cut me a tape, and she did, no questions asked.
GC I know comedian Gregg Turkington was also a big help in getting your music released.
FMSJ I'll never forget it as long as I live, but my old guitar player, Georgie, called me up one day and said "Freddie, somebody's looking for you, I just saw it on the internet. They're trying to find you. They heard Here Am I, and they're going crazy trying to find you." So Georgie emailed Gregg Turkington, and Gregg called me on my landline, which I was lucky I still had at the time. If it wasn't God making Gregg hunt me down, this never would have happened. When it came to Gang War, Gregg was throwin' bees at their bonnet talking about how I have another monster here, and, from what I understand, now it's a regular release, and not even a reissue. These are all blessings. Believe me, my friend.
GC What is the story behind the track, "Interlude Oxygen"? It's a spooky break from the rest of the album.
FMSJ Norman Titcomb, the producer and keyboardist, was sitting in the studio with this enormous grand piano in the live room. And, he walked out there and started banging on the keys, and started overlaying tracks on a synthesizer, and, within an hour, it was done. It totally blew us all away! It was so powerful. It's got a creepy thing going, like you're waiting for zombies. It's like "I'm gonna slap you in the face with all that tension." Because, it's working the way toward "Maybe," which is still my favorite song that I've ever written.
GC The whole album has a very cinematic feel to it. Were dystopian films like Escape from New York an influence?
FMSJ At first, I was gonna make it apocalyptic. Then I thought, instead of destroying everything, let's destroy and rebuild, but try to operate it within what was rebuilt. And suffer a "Gang War," or a battle between our emotions, attitudes, rejections—that compilation of all that garbage we go through. I put it into song form, and each one of those songs talks about a different aspect of your emotional life, struggling in the new beginning, being rejected constantly, being torn apart, and, by the end, maybe getting the chance to break out, or search for a way out. It's basically an adventure in emotion.
GC And, what of the Twelve Guardians of the Talents of Man?
FMSJ The Guardians of the Talents of Man are what's within us. They speak to us. I'm a very spiritual person—God is my only concern—but, when it comes to the average individual human, we all have these different aspects, and, sometimes, we listen to them, and sometimes we don't. The Guardians of the Talents of Man are basically those aspects of the inner self. They're little quirks that we all have, but they direct us in odd ways, and sometimes the wrong ways. That's why there's a voice in the background saying, "Go out, go out again and face the writing on the wall." Which is a way of saying that life's not that deep. All you gotta do is realize what's real. Too many people take life too seriously, my boy.
GC It's like putting on the sunglasses in They Live.
FMSJ Uh huh. I'm hip.
GC Sometimes you need to get in a fist fight to put 'em on.
FMSJ Absolutely. How are you gonna remember this stuff, man? That's what I'm wonderin'.
GC Oh, I'm recording all of this.
FMSJ You know, I used to have a punk rock magazine called Zazz, and we did everything short hand on the fly. We ended up in London, then Los Angeles. Then, we went bankrupt. You start flying high on the trapeze, then you forget to put chalk on your hands. The advertisers pulled out, and killed us.
GC Do you foresee a tour for this record?
FMSJ There's the toothless whale. I would have to get the same original players back to do it. I've already spoken to an old guitar player of mine who lives in Pennsylvania, and he's willing and knows a lot of people. The original players would have the original feel, though: Joey Crispino on guitar, Norman, and Gary Redente on drums. But, the thing is, I have to pay them. There's just no money. Joey lives in South Florida, Norman is in Los Angeles, and Gary is an attorney in Connecticut. We wouldn't have much of a problem with rehearsals. It would all come flowing back. With new guys, you'd have to start from the get go. If the record takes off, and starts cranking, I don't see any reason why not to tour. It's sad, but true, my friend.
GC In 1982, you wrote that the world was "on verge of a counterculture." I wanted to know your thoughts on the same topic in 2015.
FMSJ You know, to me, counterculture is meaningless. The way I look at everything is, we all live in these little pockets of occupied space. I get Facebook messages from people in California that I cannot comprehend. Then, I talk to people back in the cold region of Pennsylvania, and I can't comprehend them either! (laughter) It's not that I'm in my own little world. It's just not counterculture. It has to be multiple cultures. I don't even know if there are boundaries. I think everything leads into everything. I just saw a picture of my producer Norman, and, now that he's living out in LA, he looks like he's roaming Sunset Strip! He never dressed like that before. He just moved from one scene to another, and changed drastically. I'm still where I was, I guess, and I've changed, too. But, only because I'm older.
Frederick Michael St. Jude's Gang War and Here Am I are available from Drag City Records.
Gary Canino is a musician and writer based in New York City.