Fred Willman's Why Mascots Have Tales: The Illinois High School Mascot Manual by Brian McMullen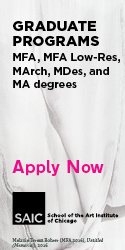 In the summer of '99, after I failed to land an unpaid docent gig at the Art Institute of Chicago, I fell into an internship (paid!) with Rick Valicenti, a weird and brilliant artist and graphic designer based in Barrington, Illinois (where the high school's sports teams are the Broncos and the Fillies). It was the best summer ever. Rick had me photographing lost dog posters around Chicago for an artist book (years before Ian Phillips's excellent book LOST), he took me to a strip club, and we talked about high-school mascots: how funny and potent the names and logos can be; how they project and color the identities of local communities.
I look forward to mailing Rick a copy of Why Mascots Have Tales, a hefty, unfancy compendium of information about every single high school mascot in Illinois, researched and written with pride by Fred Willman, a retired high school teacher from Naperville, Illinois. The book's exhaustive index of Illinois's 788 high-school mascot names (250 of them unique) is just the beginning. Here, too, are the stories behind the names of 144 mascots Willman deems "very unusual." (He should know: the book also includes a rigorous Linnaeus-style taxonomy of US high-school mascot types, extrapolated from Willman's research on 18,926 high schools around the country.)
A data-dense chapter on school colors includes an inspired list of unused color combinations (Brown and maroon, anyone? Gray and gold?) and reveals that only one school—Chicago's Bronzeville Military Academy Eagles—uses "yellow."
There is a brief chapter on girls' team mascots—many schools, like Barrington, have unique names for girls' teams—and discussion of Illinois schools' decisions to abandon (or not) racialized mascots. (Until 1981, high school athletes in Pekin, Illinois—a town so named because it sits on roughly the same latitude as Beijing, China—were Chinks. They are now Dragons.)
Why Mascots Have Tales—which I chanced upon in March after a lazy Google search for "Cristo Rey Cristeros," an Illinois mascot—is a genre-busting labor of love that deserves broad attention. It is sure to appeal to anthropologists, sociologists, artists, cultural historians, trivia buffs, and former high school students who have a sense of humor or a needy coffee table.
Why Mascots Have Tales was published by Mascot Publishing in 2005. The Illinois High School Association store (IHSAstore.com) seems to be the book's sole online vendor.
Originally published in
Featuring interviews with Chuck Close, Kara Walker, Mamma Andersson, Howard Norman, Peter Nadas, Bela Tarr, Benedict Mason, and Kate Valk.