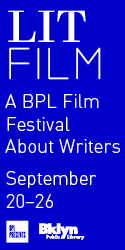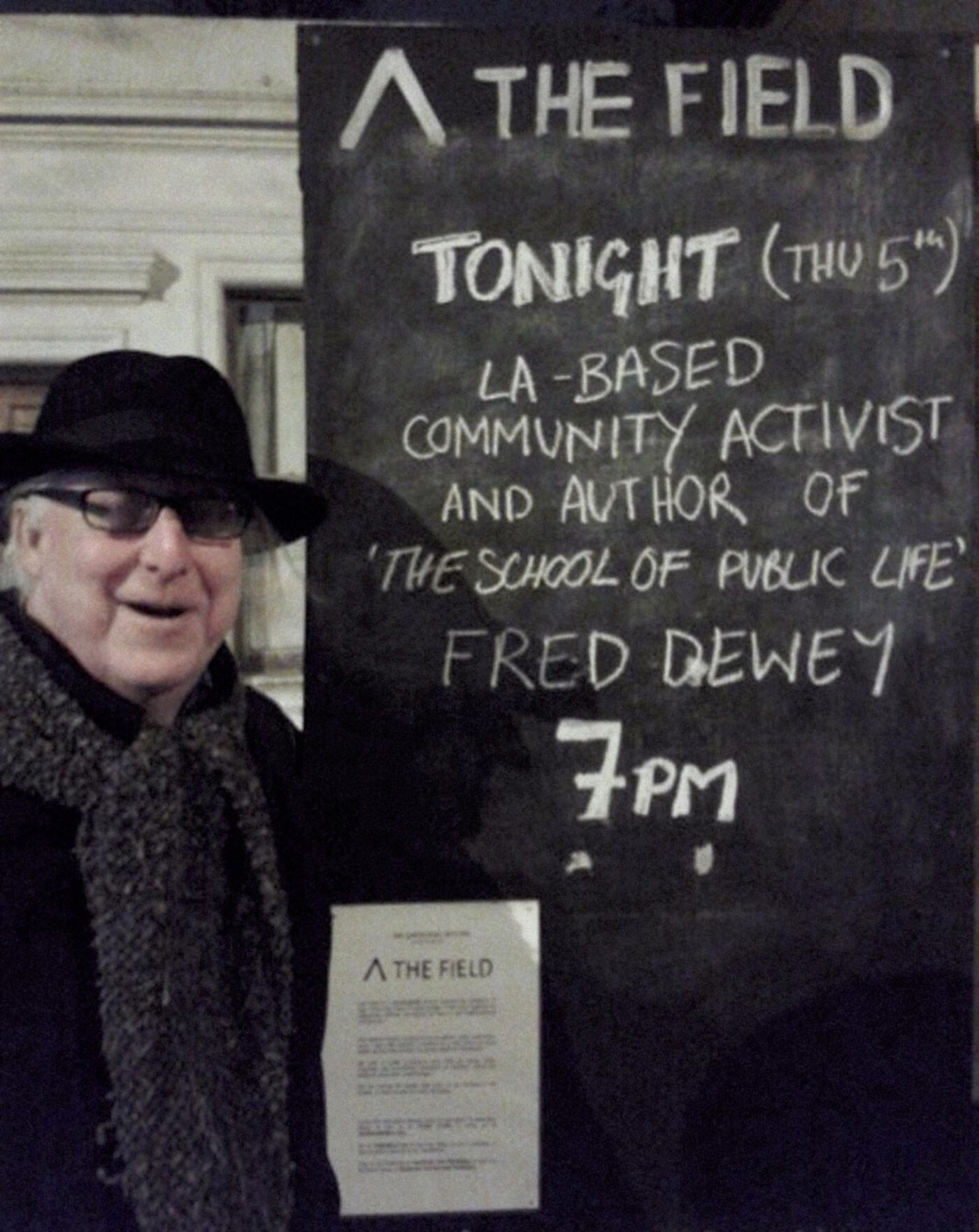 Errant Bodies Press:
Doormats4
Hovering far below any conceivable radar, Fred Dewey's The School of Public Life ought to be the cause of more than some disturbance. Writer, teacher, publisher, editor extraordinaire, and former director of Beyond Baroque Literary/Arts Center in Los Angeles, Dewey has been engaged with thought in the public realm; the relationship of culture to politics; and the creation of plural human, physical, and textual space for a long time. Though profoundly indebted to philosophical and theoretical terms, particularly those of Hannah Arendt and her concept of "the space of appearance," in which the actions taken by people force something to become evident, The School of Public Life—as one might hope but not expect in these theory-ridden times—is jargon free.
Collected and linked as what Dewey ultimately ends up calling a series of "interventions" (a term he fiercely interrogates and contextualizes), the book grapples with and proposes a new language in which to analyze and understand "the web of relations" (another term from Arendt) that actually comprises public life. Unafraid to call the regime we live under a tyranny—as a certain segment of the population certainly knows it to be—Dewey's concerns are with the abolition of public life and self-governance, the disappearance of politics, the creation of fictions, and the "organization of unreality" that dominates and subjugates our lives. But rather than simply describing these things, The School of Public Life enacts its own propositions, leading us through actual situations from which we might learn practical approaches to regain our own powers as political actors. The almost surreal narrative of the creation of the Neighborhood Council Movement in 2002 in Los Angeles is a great example of this. Going against the grain of almost all North American leftist thought, Dewey puts culture and imagination at the center of political life. Unwilling to give up on such hackneyed terms as "reality" and "truth," one of the collection's strongest texts is a frontal assault on given notions of power: "Power does not oppress, it does not discipline and punish, it does not immiserate, it does not hit us over the head. Violence, force, lies, and deception oppress, discipline and punish, immiserate, and hit us over the head. They discipline, punish, immiserate, oppress and defeat reality and truth."
Dewey reaches back to both American constitutional principles and extraordinary moments such as the Montgomery bus boycott to guide us through the importance of what he calls "first principles," ways we can learn to govern ourselves. This is unquestionably an important book, but one also gets the sense that Dewey has just begun to carve out the space for writing about new and effective ways of acting politically in a world we actually inhabit.
Ammiel Alcalay teaches at Queens College and The Graduate Center, CUNY. His books include After Jews and Arabs, Memories of Our Future, Islanders, "neither wit nor gold" and, most recently, a little history. He has translated widely from many languages and is the General Editor of Lost & Found: The CUNY Poetics Document Initiative, a series of student and guest edited archival texts emerging from the New American Poetry.
Originally published in
Featuring interviews with Jem Cohen, Tom Burr, Maylis de Karengal, Portia Zvavahera, SO - IL, Sarah Ruden, Michael St. John, Stephen Collier, Mayo Thompson.