Border crossings in recent photobooks by Adam Golfer, John Radcliffe Studio, and Paul Turounet

Discover MFA Programs in Art and Writing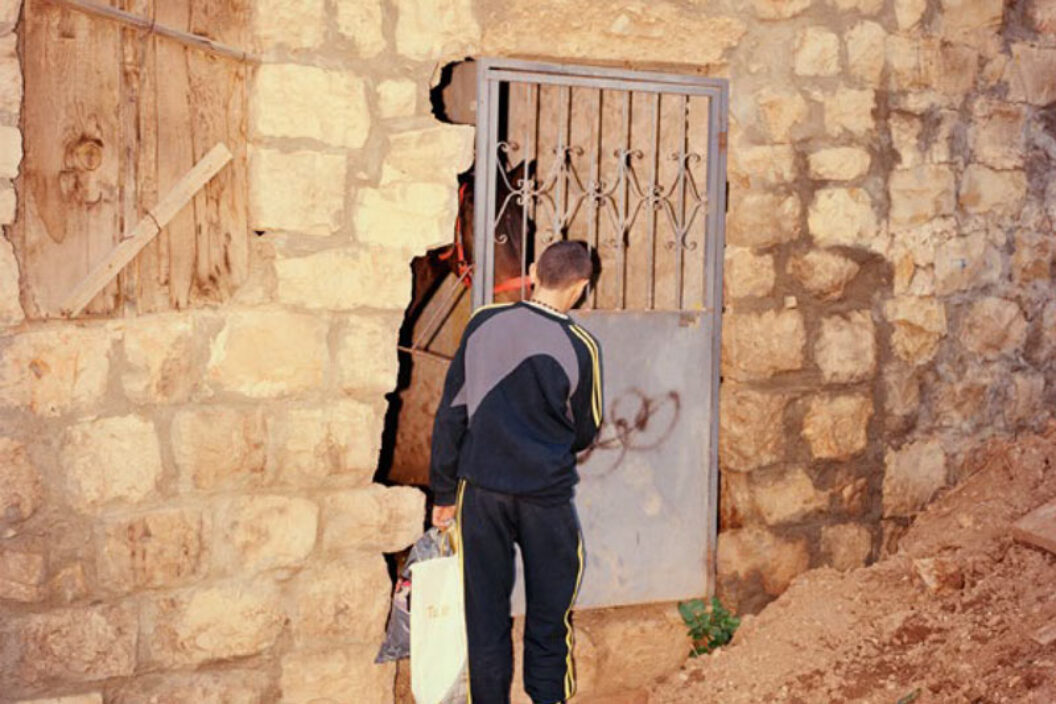 Any border, whether defined by some geographic obstacle or imposed by decree, involves a negotiation of what lies on either side. On a purely physical level, such boundaries invite our consideration of the conditions for crossing. But even walls of concrete and razor wire serve as stand-ins for less tangible, more complicated barriers: those of history and politics, ideological constructs of time and space. Three recent photobooks—Adam Golfer's A House Without a Roof, John Radcliffe Studio's Foreigner, and Paul Turounet's Estamos Buscando A(We are looking for)—tackle the difficulty of transnational journeys and the burden shouldered by those who embark upon them.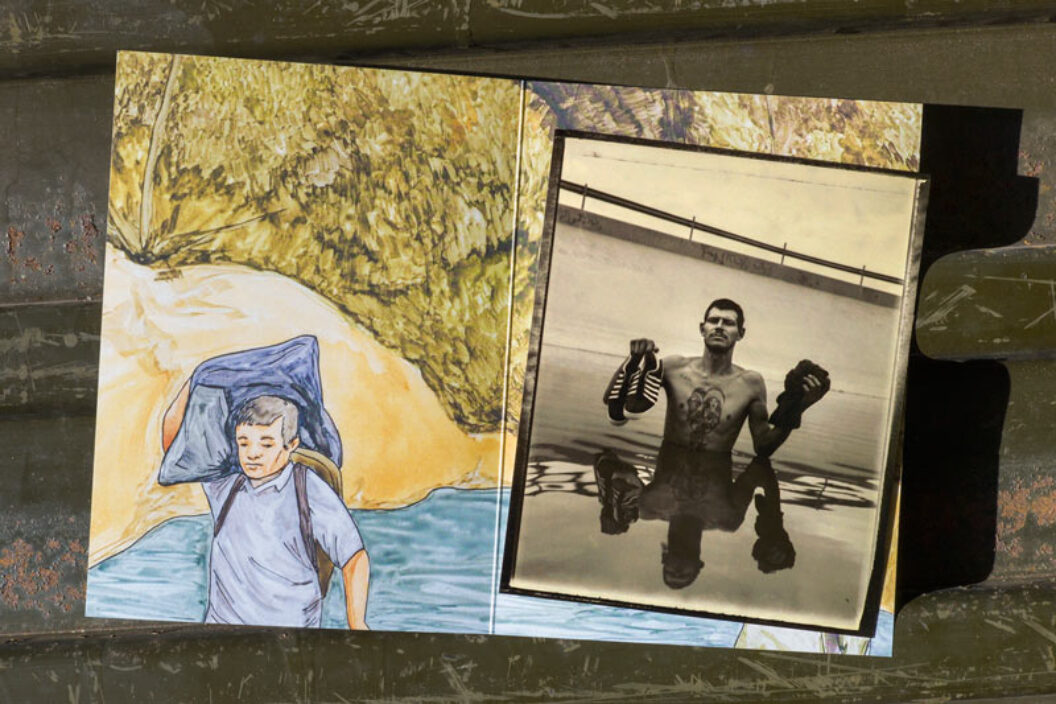 Turounet's Estamos is a small volume about dangerous desert crossings at the US–Mexico border. Based on the format of safety guides prepared by Grupos Beta of the Mexican government's Instituto Nacional de Migración, the manual dispenses practical advice, such as what to pack for the journey, what to do if detained, and how to avoid dehydration: "Water with salt helps retain body liquids. Even though it will make you more thirsty, if you drink water with salt, the risk of dehydration is much less." Black-and-white portraits personalize border-crossers—like José cooking on a makeshift fire pit in Durango, or Marta Elías, Juan, and Mino and José García Cervant, all standing in the arid landscape, each hefting a large water jug. Color photography is reserved to document the harshest realities, such as border police capturing a man who lost his group and wandered for three days alone in the desert. In addition to maps, the book includes illustrations of various scenarios experienced by migrants—like wading through a river or crawling across sand—lending visual texture and suggesting that photographs alone cannot convey their tribulations.
Foreigner, a collaboration between photographer Daniel Castro García and designer Thomas Saxby (together John Radcliffe Studio), addresses the European refugee crisis by documenting life in refugee ports and camps in Italy, Greece, France, and the Balkans. Made in "protest against those who so readily attack refugees and migrants entering Europe without taking into consideration the dangers faced during the journey," Foreigner reveals a concerned and varied visual approach. The Italian island of Lampedusa, at the time no longer used as a port of entry, is represented in saturated color pictures devoid of people, save for a poignant image of clothing scattered in the dirt. This stands in contrast to the close-up black-and-white pictures of huddled groups on the Greek island of Lesbos, where fifteen to twenty-five boats carrying around sixty people each arrived every day the photographer was there. Castro García notes the stark difference between the well-organized port of Catania, Sicily, and the Slovenian/Austrian border, where maintaining a certain level of chaos was said to help with requests for external aid. Through full-bleed survey shots and intimate portraits, Foreigner offers a human reading of a crisis where people are all too often reduced to heaps of anonymous souls packed onto teetering vessels. These depictions recall the deeply humanizing narration of Moroccan artist Bouchra Khalili's The Mapping Journey Project (2008–11), a video installation in which migrants recount their journeys while tracing them with a marker on a map. Similarly, this book underscores some of the barriers that refugees and migrants are forced to contend with: the boundaries between nations, the perilous ocean, the fences at the camps where they await further notice, and the decision whether to be registered at their current port of entry or continue onward.
In a more personal vein, Adam Golfer's A House Without A Roof contends with geopolitical divisions in the context of his Lithuanian-Jewish family, ruminating on the history of displacement and violence across Europe and in Israel and Palestine. Alternating between his own and appropriated photographs and vivid short stories, Golfer folds together scenes from his childhood, the death of his father, the perishing of his relatives in the Holocaust, and his experience of Tel Aviv. As a protagonist explains: "It is about four different people who have each inhabited different versions of themselves."
In alluding to the burdened boundary between Israel and Palestine, as well as the passage of time between himself and departed relatives, Golfer suggests contradictory manifestations of genetic memory: "Instead of having no idea where his family came from (…) he knew exactly where his family came from (…). The dates were not that long ago and that word, 'Lithuania,' echoed in his mind (…) He always heard about it but never understood what it meant to be from somewhere else." Another passage describes two friends wondering how Anne Frank could have friend-requested one of them on Facebook, nodding to the contemporary echoes between Syrian refugees and Jews escaping the Holocaust. That these stories appear in both Hebrew and Arabic suggests hope that historic divisions may someday be overcome, while pointing toward borders as both markers of discord as well as stand-ins for difference and diversity.
While distinct in their subject matter, approach, and geographical focus, these books approximate fraught geopolitical divides by lending each a palpable identity. In Foreigner, the description of torn-up Moroccan and Iranian passports on Lesbos suggests the renouncing or loss of an identity in favor of adopting another, a decision inherent to picking up and traveling, by whatever means possible, to make a better life elsewhere. The symbolism of Golfer's title, A House Without a Roof, applies to the journeys described in all three: it refers to the purposefully unfinished state of refugee housing, confirming them as only a way station en route to somewhere else.
Paula Kupfer is a writer and editor based in Brooklyn. She was managing editor of Aperture until 2015.