Francine Prose's The Lives of the Muses: Nine Women and the Artists They Inspired by Victoria Ludwin
Employing intrigue and depth, Francine Prose examines both the artistic partnerships and the personal lives of nine female artistic inspirations, from Rossetti's Elizabeth Siddel to Balanchine's Suzanne Farrell.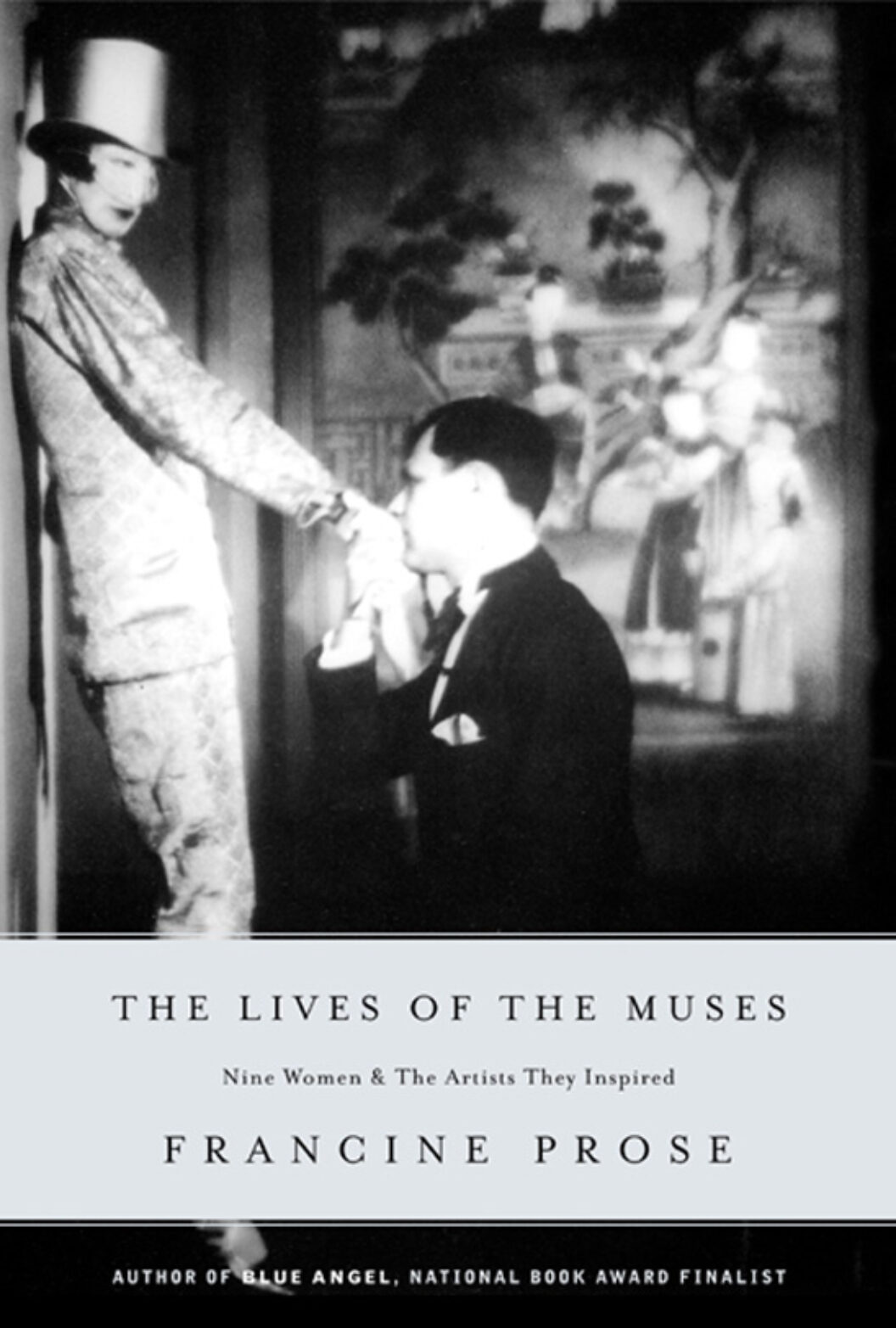 The term muse seems romantic and antiquated, even though the muse's function is still highly prized: who wouldn't love to have someone hand them inspiration on a regular basis? The muse's striking and paradoxical relationship with power may have brought the term into disuse. Her role is mysteriously powerful, yet she is traditionally expected to do nothing else; her creative work and concerns are shelved in order to serve the artist. Putting aside such un-PC divisions in a relationship, we are left to wonder where her extraordinary power comes from. How can she, or anyone, create artistic inspiration?
With a skillful hand and extensive research, Francine Prose leads us through the lives of nine muses and their artists, from meeting to relationship to fallout. She also chronicles the artistic output of the pairing, noting their influences on each other. The muses, once elusive and ethereal, come alive on the page, struggling with the roles cast to them. For example, Elizabeth Siddal, the pale, distant goddess depicted in Dante Gabriel Rossetti's paintings, tries to continue with her own art under the objectifying, dreamy gaze of the Pre-Raphaelites and eventually succumbs to opium addiction. Prose also delves into the lives of Suzanne Farrell with George Balanchine; Lou Andreas-Salomé with Nietzsche, Rilke, and Freud; Charis Weston with Edward Weston; and others.
The ardor that brings artist and muse together is often accompanied by saucy prurience, which Prose daubs throughout the text: Charles Dodgson's pedophilia, Rossetti's necrophilia, Salvador Dalí's coprophilia, and Samuel Johnson's alleged bondage, to name a few. Some of these deviances are raised more as possibilities than as established facts, but their presence spikes these minibiographies with intrigue.
Prose's examination of these nine women gives us a view of how multifaceted the "earthbound" life of a muse can be. Even though they're often known as part of a collaborative artistic identity, Prose reveals their lives as individuals. Some, like photographer Lee Miller and artist/musician Yoko Ono, succeeded better than others in establishing their own careers, but most had trouble breaking out of the visions other people had created of them as well as the inequalities in the male/female relationships of their times.
In each case and at any time period, what unites artist and muse is the charge generated between them, be it erotic, intellectual, spiritual or otherwise. While the term muse is less frequently employed today than in the past, the intimate bond that serves as the bed of creativity is timeless.
—Victoria Ludwin
The Lives of the Muses: Nine Women and the Artists They Inspired will be published by HarperCollins in September.
Originally published in
Featuring interviews with Jane Hammond, Walid Ra'ad, Martina Kudlacek, Mahmoud Darwish, Jeffrey Eugenides, Steve Reich, Beryl Korot, and Christopher Shinn