Francine du Plessex Gray's Madame de Staël: The First Modern Woman by Francine Prose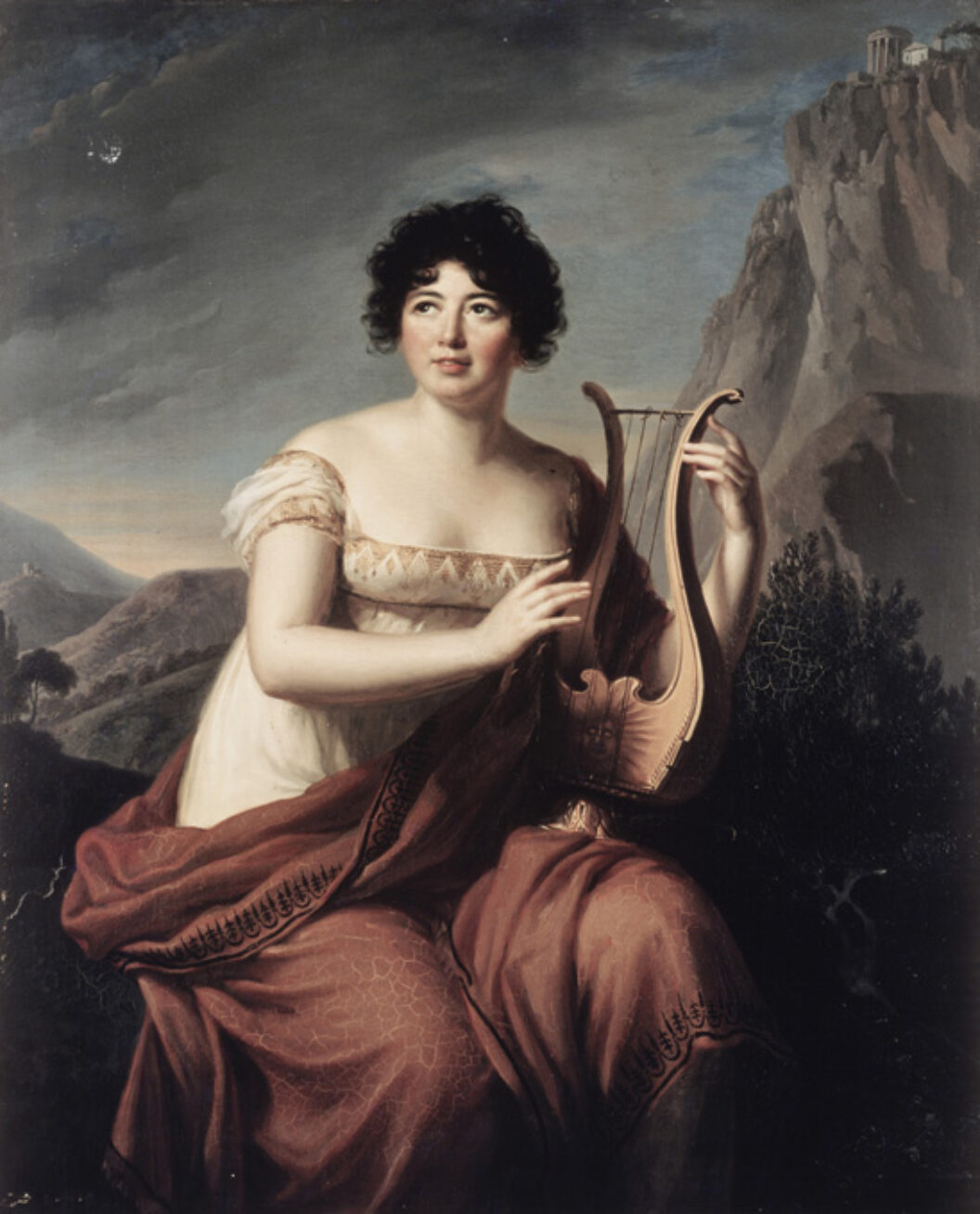 Known for sparkling conversation, provocative novels and essays, and the fame and diversity of her lovers, Madame de Staël was, as Francine du Plessix Gray persuades us in her perceptive biography, "the first modern woman." Born in 1766 to a chilly, ambitious mother and an adoring father who was Louis XVI's closest financial advisor, Germaine Necker was married at a young age to the Swedish ambassador to France, a compulsive gambler and something of a dullard. Her (faint at best) hopes for the union were expressed in a letter she wrote to her mother, from which Gray takes her epigraph: "Happiness will come later; will come at intervals; will never come." In fact happiness did come, but not from her loveless marriage. Reportedly plain and awkward, afflicted with a bipolar disorder, and, later in life, addicted to opium, Germaine de Staël let nothing stop her from carving out a brilliant career as the world around her changed rapidly and drastically. Prodigiously energetic and possessed of an almost religious faith in the importance of enthusiasm, she traveled throughout Europe, raised a family, conducted an intense and tormented love affair with the novelist Benjamin Constant, gained a reputation as a writer, and, after her first husband's death, married a much younger man. De Staël survived the French Revolution, and was despised and exiled by Napoleon. Du Plessix Gray's brief, fast-paced biography cuts straight to the chase as it provides the most telling anecdotes, the wittiest bon mots, and the most revealing glimpses to give us the essence of this immensely appealing woman.
Francine Prose's new novel, Goldengrove, was just published this September.
Madame de Staël: The First Modern Woman was published in October 2008 by Atlas & Co.
Originally published in
Featuring interviews with Claire Fontaine, Nayland Blake and Rachel Harrison, Roman Signer and Armin Senser, John Giorno, Kelly Reichardt and Gus Van Sant, Alan Vega and Matt McAuley and Brain McPeck, Richard Maxwell and John Kelsey, Chris Lipomi and Kathryn Andrews, and Peter Cole.