Fragments as Form: Mary Robison's Why Did I Ever by Lincoln Michel
The great lost American fragment novel.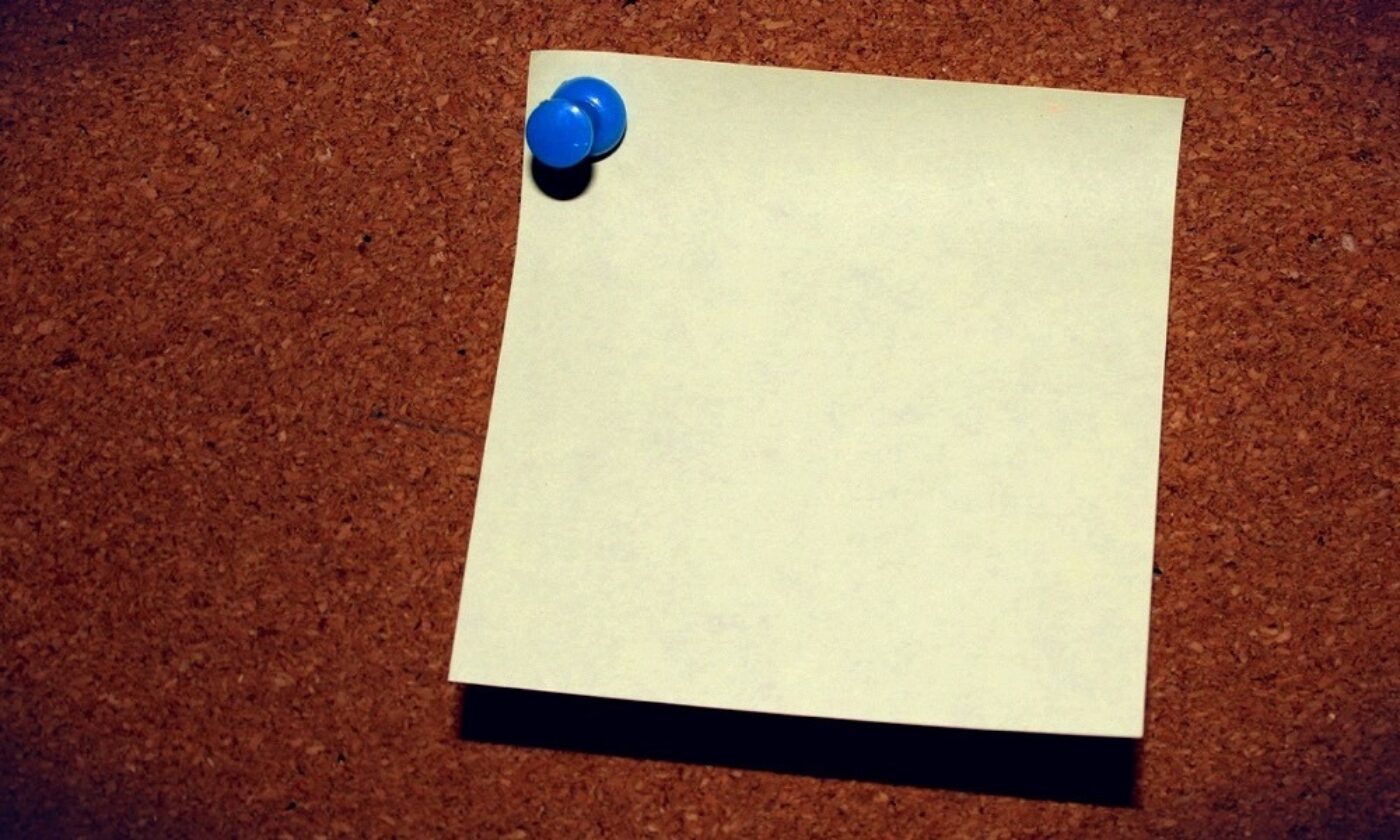 1
Fragments are the dominant literature of today. Our text diet is composed of tossed-off tweets, Instagram updates, and the two sentences of articles that autofill a Facebook post. Texts from a friend. A snippet of a novel read between subway stops.
2
Mary Robison's 2001 novel, Why Did I Ever, is the great lost American fragment novel. The novel is composed of 536 numbered sections, most of which could fit into a 280 character Tweet. These fragments depict moments from the life of Money Breton. Money isn't very happy. She's struggling as a Hollywood script doctor (she's working on a movie about Bigfoot). The IRS is on her ass. Her daughter is hard to manage, her boyfriend has some issues, and her son is in the hospital after a violent assault. She spends most of her time driving and taking ADD medication.
3
231
One thing to do in this grotesque hotel room is prop up on the bed pillows in the middle of the night and yam down a hundred stick doughnuts.
143
I just regret everything and using my turn signal is too much trouble. Fuck you. Why should you get to know where I'm going, I don't.
8
Here I have retrieved from beneath the refrigerator these thirty or forty fur-covered toy mice. These cost me hundreds of dollars over the years and have a street value of many hundreds of dollars. So why doesn't the cat—lying on her side there with her eyes squeezed shut—show any appreciation?
4
"Fragments are the only forms I trust," says the narrator of Donald Barthelme's short story "See the Moon?" At one point in time, fragments were radical. Italo Calvino's If on a winter's night a traveler was a novel made out of fragments of imaginary novels that you will never be able to read. Julio Cortázar rejected the idea of linear narratives in the fragmented Hopscotch. American postmodernists like Barthelme, Robert Coover, and Kathy Acker composed stories through fragments and cut-ups, making us see narratives in new ways and blending together reality and surrealism, facts and fiction. They rejected, or at least subverted, the conventions of linear plot, character arcs, quiet epiphanies at the end while the snow softly falls.
The old guard got a bit worked up. In 1972 in the New York Times, Joyce Carol Oates attacked the writers of fragments as working under the influence of foreign literature—"The solipsistic examples of Nabokov, Beckett, and… Borges"—instead of "the heroic choices of writers like Saul Bellow or Norman Mailer." Her main target was Barthelme, who she refused to name and instead called merely "a writer of arguable genius, whose works reflect the anxiety he himself must feel, in book after book, that his brain is all fragments… just like everything else."
The article was called "Whose Side Are You On?"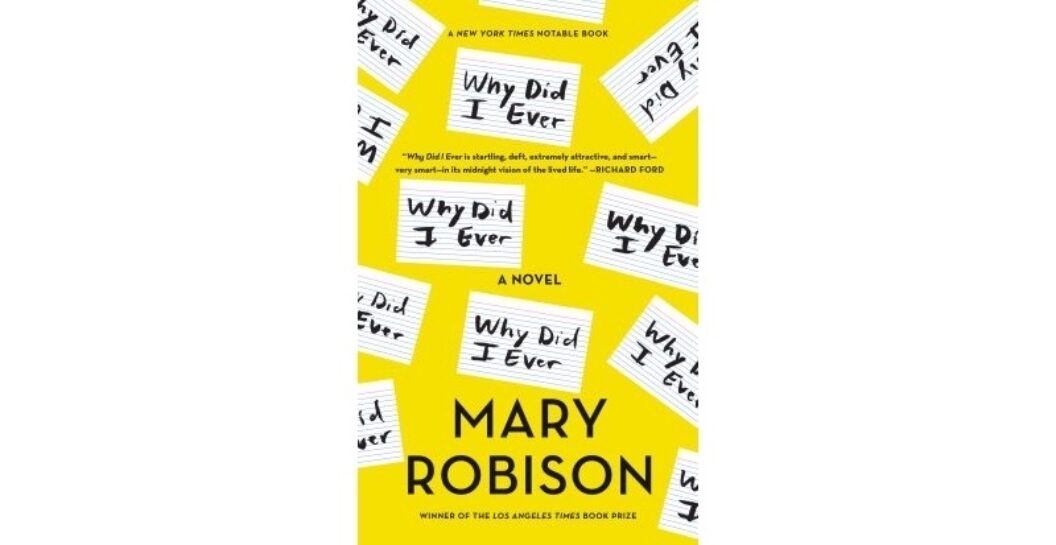 5
Why Did I Ever is a book of small moments and little jokes. It's both witty ("'Something tells me I need a nap,' I say. 'That would be your brain,' says Hollis.") and intentionally banal ("Television, television! I'll watch Remington Steele if it comes on. I'll watch Matlock.").
When I say Why Did I Ever is the great lost American fragment novel, what I mean is that it had bad timing. Why Did I Ever was released while America was still choking on the dust of 9/11. Americas were gravitating toward escapist fantasy, large social novels, and dystopias.
6
The experimental postmodernism of the '60s and '70s gave way to the minimalist realism of the 80s, exemplified by the students and authors of editor Gordon Lish, known as "K-Mart Realism" or "Dirty Realism." Robison was a prominent member of this group, which included Raymond Carver and Amy Hempel, and published five books with Knopf—with Lish—between 1979 and 1991. Then she got writer's block. For ten years.
During that time, she fell out with Lish, became a Hollywood script doctor, and started composing fragments on index cards. These were compiled into Why Did I Ever and published by Counterpoint.
7
Since 2001, the fragment has been freed from the grip of the postmodern surrealists and is increasingly one of the dominant forms of literary realism: the micro stories of Lydia Davis, Jenny Offill's Dept. of Speculation, the short chapters of Anthony Doerr's bestselling All the Light We Cannot See, the "alt-lit" hyper-realists of the late aughts. Etc. As the critic Adam Wilson said, Mary Robison's Why Did I Ever may present "the missing generational link" between the current crop of fragmented realist novels and the works of Renata Adler and Elizabeth Hardwick.
While the postmodernist writers used fragments to attack unity and disrupt reality, modern fragmented writers use them as a means of creating a coherent whole. Fragments of text like colored stones in a mosaic.
8
How does a work of fiction, a text, represent reality? Well, how is life lived? Is it lived as a linear present narrative? Is it lived a few seconds, hours, or years later in memories? Is it a complete jumble of senses, memories, dreams, and thoughts?
The answer, of course, is all of the above.
9
The last time I saw Joyce Carol Oates, we were at a party for a literary magazine in uptown Manhattan. She read a tribute to Donald Barthelme, who she called a master. The story was a series of fragments.
10
366
In my head now, the mixed-up words to rallying war songs. Do you never get to sort through and wipe disk that stuff?
493
I must always remember that the best thing I could hope for is that this script passes muster, the movie gets made, and my jokes are made known to dumb white people.
326
All of the liars at this conference table are referring to "my second reading" or saying, "on my third pass through the script." Are they psycho? A John Ashbery poem you could read three times, maybe.
11
As I'm writing this, I have twelve tabs open in my web browser. I'm texting with a friend about dinner plans. I'm getting emails from my father. Refreshing the news. I'm writing this review, but only in fragments. Just a little bit at a time.
12
What makes Robison's novel stand out from other fragmented novels, beyond its sardonic voice, is its commitment to the mundane. These fragments and scenes are not all crystallized aphorisms, meaningful moments, or piercing insights (although many are one or more of those). For the most part these are fleeting thoughts and random banalities… which is to say, the stuff of life.
213

I feel around in my handbag, extract something, use it, and put it back. Later on I might need something else. This is my life, what my life is really made of.
13
Why Did I Ever by Mary Robison was re-released by Counterpoint in January.
Lincoln Michel is the author of the story collection Upright Beasts (Coffee House Press 2015) and the co-editor of the anthologies Gigantic Worlds (Gigantic Books 2015) and Tiny Crimes (Black Balloon Publishing 2018). His fiction appears in Granta, Tin House, NOON, Pushcart Prize XXXIX, and elsewhere. You can find him online at lincolnmichel.com and @thelincoln.