Foxtrot Echo Lima Tango: A Fanzine about Felt & Co. by Clinton Krute
In homage to '80s cult band Felt, artists Christian Flamm and Mike Sperlinger crafted an encompassing, investigative fanzine of a book.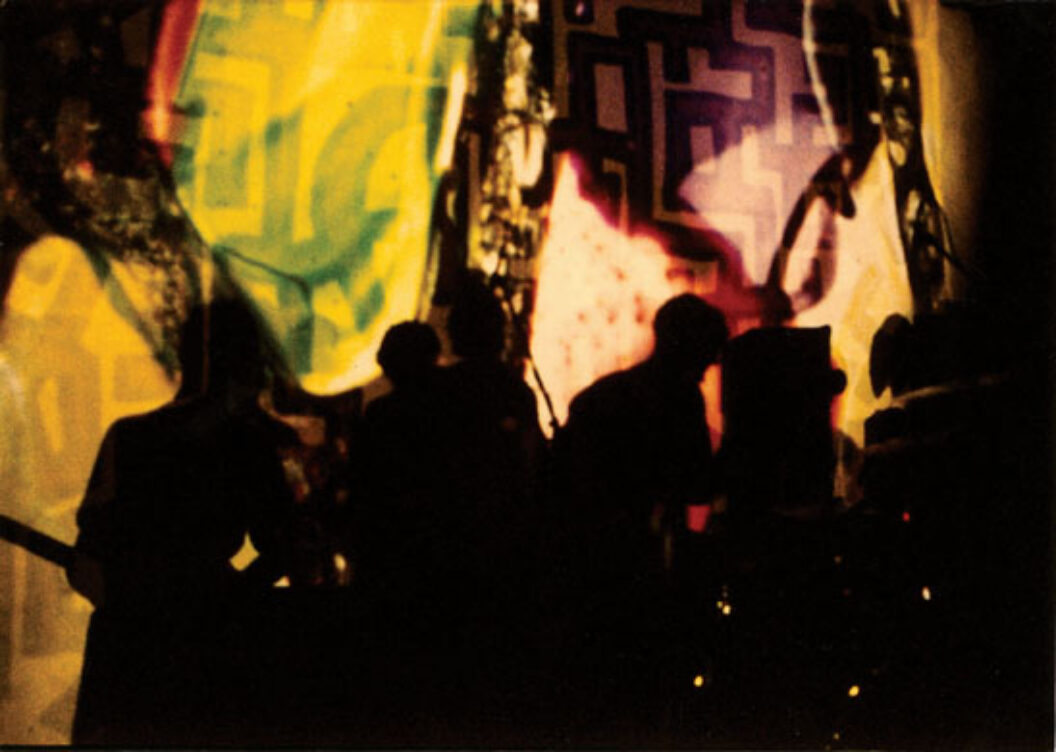 Lawrence Hayward (known as simply "Lawrence"), the eccentric mind behind '80s cult band Felt, once sang, "I just wish my life could be as strange as a conspiracy / I hold out but there's no way of being what I want to be." These lines, from the band's biggest hit, "Primitive Painters," (also the song most likely to hook the uninitiated) stand as a sort of declaration and acceptance of failure, a common theme for Lawrence. This failure, though, was built into the genius of the band; they failed only in that they never achieved the superstardom of Oasis, which would have been impossible anyway, given the utter strangeness of the band. Lawrence's hermetically sealed song world—enriched by the astringent, keen, coppery shimmer of Maurice Deebank's guitar on the early albums and by the keyboard of prodigy Martin Duffy in the later part of the decade—stand alone today, a unique body of work akin to that of the Velvet Underground, though at this point, slightly less influential.
British artists Christian Flamm and Mike Sperlinger have created a document worthy of Felt's story with Foxtrot Echo Lima Tango. They call it a fanzine, but in reality it's a book, a beautifully laid-out collection of interviews, photos, and reflections. It's the work of obsessives and, obviously, is most attractive to those already obsessed with the band. Though I'd say that it also provides a way into Lawrence and company's difficult, varied career. "I was there" interviews and essays with band members and fans like Stereolab's Tim Gane provide an expressionistic history of the group, but the book's high point for me is the incredibly in-depth song-by-song rundown of Lawrence's guitar solos by Ben Knight of the Los Angeles band The Tyde. Felt, in homage to their heroes, Television, indicated who played each guitar solo in their liner notes. Reading Knight's breakdown while listening to each song opens up the music. It's a form of close listening, a guided tour of a museum.
Felt, according to Lawrence's self-mythologizing, created ten albums and ten singles in ten years and then broke up. It turns out, though, that this isn't precisely true. Foxtrot Echo Lima Tango shows that, like a lot of things about Felt (and Lawrence's later work as Denim and Go-Kart Mozart), the myth is more important than the truth. For Felt obsessives, the book is manna from heaven. For casual fans…I can't really imagine a casual fan. Once you get hooked on "Primitive Painters," it's sort of all or nothing.
Clinton Krute is a writer and BOMB's web editor.
Originally published in
Featuring interviews with Joe Fyfe, Katharina Grosse, Luis Camnitzer, Jim Shepard, Sebastián Silva, Thomas Pletzinger, Robert Wyatt, and Sibyl Kempson.