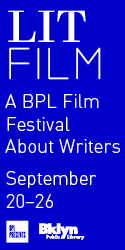 A Thousand Groans
To get back to my success, I am easily upset. They think I am afraid of this kind of thing.
One afternoon it was clearly shown that I am insolent and I am left alone. This shows especially in a few details. Later I give cordial assurances or I am not brooding. In the next summer when I am not as busy, I am taciturn and small-boned. I am sleeping so nicely, although I don't bring it back that I'm lubricious. I see a roundabout young man with relatively wide, entire segments and I embrace him. He is brisk and undecided. He embraces me. But I am not boorish and have the discovery of my success in the morning. To get back to my success, I am very easily frantic and romantic.
To get back to my success, I warn the man when he unties—I warn the man when he makes the soup because he has not slept well. He does the work of four men. He permits happiness to raise him up and to revive him and he lives in dubious company and thinks he is the greatest enjoyer of all time. His desire to eat peelings and his desire to boil peelings and new vegetables—it is an act!—it is an action!—it is a seizure!
The Easiest Way of Having
They are not like you.
This is what occurs. Fancy-work.
Under no circumstances is sexual contact permissible.
They use smooth knitted bath towels at home, smooth knitted hand towels, washcloths. They move their bowels twice daily if they can. The husband eats very slowly. Although, I thought last night he did very well with the sandwich!
These two work alongside one another the way the pharmacist and his wife do—day in and day out—and the way Stella and Harvey did—day in day out. It is judicious to defer intercourse with persistence.
From a card table on the sidewalk they sell necklaces, earrings, brooches for the throat, or for near the face, for on the chest—bracelets and sometimes a bibelot. Everybody's got about eight. They are all wrapped up in tissue paper, although everybody didn't figure on being so tired out, so hungry, and so sad, and so lonely.
You see the wife has permitted a sensible and complete entrance of air into the vagina.
She has a large bosom and otherwise is a small, narrow person.
This is what shall occur—a complete new set of prohibitions—because there is pretty much wrong with practically everything that they have ever put onto their table for their enemies, come to think of it.
Baby Flourishes
She lived that long and she didn't try to stay beautiful. She became big, bigger, the biggest near the door, on the right, just where you walk in. She got a little tired. Somebody does not need to be with me when I see her. I don't know how you could have missed her. Go look. Expect her to act displeased. Also, she is a very secretive infant—add to that deceptive.
She changes when you look at her oddly enough.
She is lively because she has just eaten and drunk the right food and drink.
In front of the house is a small unpaved courtyard. The babies spend time on pitiful romances. She repeats in the middle of everything from time to time the same noises when everyone else is rejoicing, having some misgivings, or being reminded of significant efforts.
She felt herself to be in the arms—somehow gathered, forcibly invited, incapable of enjoying herself, and very much in love.
The Fatal Stick-in-Waiting
I sit on the empowerment zone and let me say I hear nice things coming along. So, that is good news, folks.
This is going to be a delicate year. This is more or less like Naples in the rectal region in which the husband touches his wife lovingly and completely in the spring, when even the last drop of the semen is appreciated.
Personal information is important.
It is a day that reminds one of either Maine or Rome under the law of life.
OK, they want jobs where people make them happy in the gorgeous, old-world style.
I told them to tell Richie to tell Ronnie I am almost glad we have a disaster so I can see the fine work those people can do!
—Diane Williams's most recent book is Romancer Erector, out from Dalkey Archive Press in 2001. She is the founder and editor of the literary annual NOON.
Originally published in
Featuring interviews with Paul Pfeiffer, Pat Steir, Tom Sachs, Marie Ponsot, Steven Millhauser, Meshell Ndegeocelo, David Greenspan, and Neil Labute.