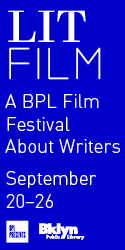 Fool
In Amsterdam the American painter, barely 20, knocks on the gallery door eager to discuss her exhibition that will soon take place. The art dealer, middle aged, wearing sunglasses, invites her inside for a drink. She follows the black clad figure up narrow stairs to her apartment. The artist recognizes the half buttoned blouse, short tight skirt, snagged black stockings she's seen the woman wear on previous occasions.
The Dutch woman seems curious about Americans, has never shown an American artist before. She speaks fluent English, asks many questions, says she has never been to the United States. The art dealer drinks glasses of sherry with amazing speed. The painter watches her become immersed in thoughts unrelated to her questions. Hiding her annoyance she continues to reply though she knows the woman across the table isn't listening. The art dealer, her chin cradled in her hand, her face turned toward the window, interrupts the painter.
"I have a friend," she says in a distant voice, "a young black soldier in the American army stationed in Germany. He tells terrible stories about how they treat blacks in America. He seemed in such great need. I loaned him considerable sums of money—something I've never done before." She sighs. "I don't know if I'll ever see my money again. I guess I'm just a fool—it's only been a year since my husband died. Of course I have this house and the gallery, but my husband didn't leave much money."
The artist continues to hide her impatience with the dealer whose face is still turned toward the window. What an odd outfit for a widow she thinks to herself. She wonders when they will discuss her show. The woman turns toward her suddenly.
"Will you meet him, tell me what you think, if I'm a fool or not. He's coming here tonite."
The painter taken by surprise says yes.
"Eight then?"
She nods, though she already regrets her decision.
The art dealer says she has to take a nap and staggers from the room. The painter, who lets herself out the front door, wonders if it will always be this hard to have an exhibition.
Change
I live here with my German husband. I can see the acropolis from the kitchen window. We share the kitchen with other tenants, the bathroom too. At night, when I turn on the bare bulb in the kitchen or the bathroom, giant cockroaches, sleek and fat, move like bumper cars in an amusement park—bang, crash, gone haywire—they try to hide. I wish I could warn them in advance.
We came here from Germany. I always wanted to see Greece, and my mother in Chicago sent some money; it has run out. On a street corner my husband sells watches that don't work. He speaks seven languages. He learns fast. I, however, have more trouble adjusting. It is more difficult to imagine myself married to a con artist, than being penniless. The man I married was a freelance journalist. This man is someone else. I get sick from not eating—some days my husband just isn't smart enough. Our landlady, a nurse in the last world war, knows what to do, gives me hot wine. My husband persuades the restaurant—where we eat when we can—to run up a tab. He is a very smooth talker, very convincing, even convinces himself. He's already changed his German name to the French version. I begin to wonder what his real name is—whether anything is real here, besides water bugs.
Worry
The wife decides to take a brief vacation—escape her worries—in the country.
She feels uneasy about her husband's friendship with the painter. A few hours before her train leaves, her husband invites the painter to join them for dinner out in a restaurant. While the couple watch, the painter slips off her work pants and paint-smeared smock. She stands casually in her underwear, choosing a skirt and sweater from her closet. The painter laughs about the incident the evening before when the couple watched the painter's husband fling wet laundry on the living room floor. "He performs best in public," she says. Alone in the country the wife thinks about the painter's large hooked nose and crooked smile; she is certainly not her husband's type. But when she telephones in the middle of the night, he is not at home. Why have I let this happen? she wonders, no longer in doubt.
Trapped
The man is silent in the presence of the two women. In the small, dark, airless room, windows shut tight; the mother and daughter cook together in the kitchen alcove, ignoring the man and child who sits on the soiled slipcovered couch. The smell of food overwhelms the lingering odors of face powders, lotions, and perfumes. The child looks to her father: he is also a trespasser in grandmother's house. Grandmother tears apart a chicken, ripping off each limb, her hands spattered with its loose slimy flesh. She talks nonstop in a whiny high pitched voice to mother, her words interspersed with German phrases neither father nor the child understand. The child looks with revulsion at the mangled bird which grandmother boils. Take me away, she wants to cry out, but she knows her father will leave before dinner.
Originally published in
María Irene Fornés, Jeff Weiss, art by Cindy Sherman, Billy Sullivan, Robert Gober, Laurie Simmons, and more.