I am in the Void 
I sd to my friend 
To which he responded 
How was your day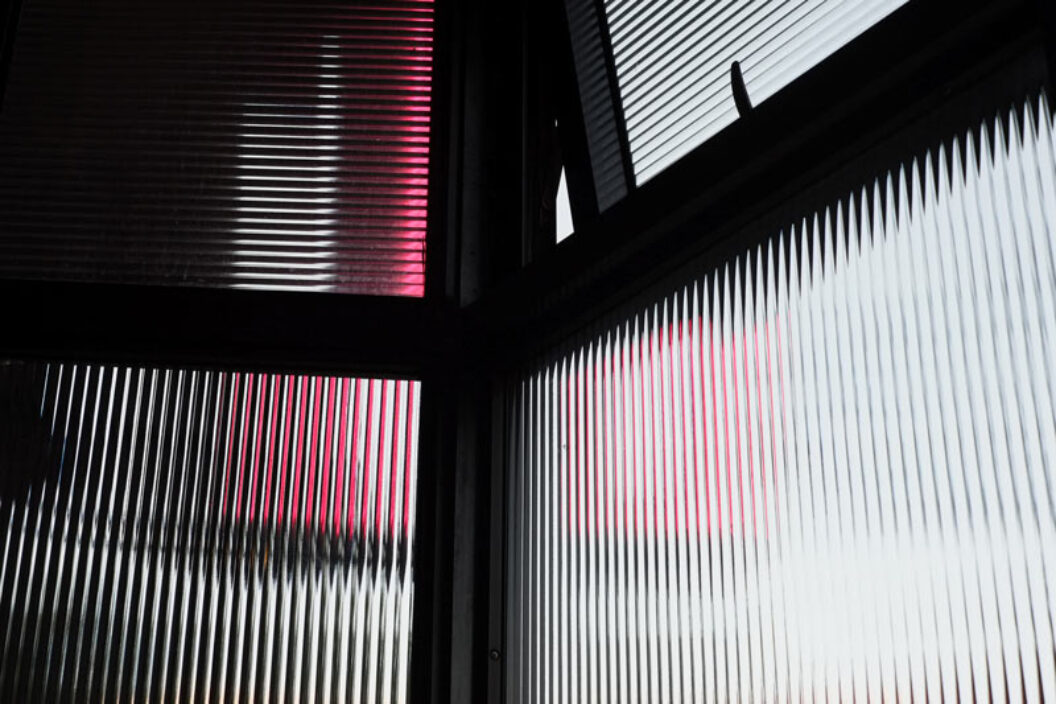 I am in the Void 
I sd to my friend 
To which he responded 
How was your day
Re: the day: 
It was a Pool of Tears infested by social media 
It was an infinite regression accented by yr texts 
It was akin to http://www.instagram.com/tsa 
It was a pair of CGI black boxes: ◼️ ◼️
And last night I dreamt twice. First, the second
Body was burning, then the world was a machine, and you
Were lying beside me like some inert butterfly effortlessly, an image
Which depends upon notions of nearness that can be defined
As follows:
I woke up
You were not there
I wanted to throw up
Then I went back to sleep
Feeling the same or similar
And of course I thought the world
Was deeply stupid, but then it opened up
Into sighing choral harmonies that moved
Me toward the pronoun we, and a door 
Appeared leading into another world
In which I, a black box filled with music, said
How was your day to you.
In other words, you said hi first.
And then we merged: ◼️
I'm passively resisting 
I'm exercising my civil rights 
I'm flying from JFK to LAX 
Far away from the last person 
To accept a drink from a stranger 
Who wants to be a character 
In my theater of security 
And the dailiness of sexual coercion 
That is not a public 
But an anti-public 
Where if we could be whatever 
We wanted, we would not 
Now (or ever) be 
http://youtube.com/watch?v=6AdDLhPwpp4 
At the end of this alien planet 
Take out your wallet 
Give me your # 
Let's see some ID
Only through movement is a shape dislodged from space.
Only in space can one be free from modern life's constraints.
I understand. I was wrong. I wish I was dead.
I also notice the following: that the same shape can appear
As an alien thing inextricably linked to the planet's
Ability to disintegrate biological matter into a second
Lived-body.
                                                  In other words, a man dies,
And a new man's psychic inscription materializes, offering
A different texture to the dead man's soul.
That was once empty space.
Now it is full.
And when my life zooms in and out of focus, I'm content
With this planet's water and my online social networks
That generate new forms of text that think themselves
That generate new forms of text that think themselves
That generate new forms of text that think themselves
                                     e.g., the cat just meow-yawned.
Do you want to go to the gym or are you convalescing?
Thanks for the email; it was a networked landscape
Where my living-body was broadcast across
The Internet on a message board for everyone
To read, though it deleted itself when it caught you.
                                                       Singing:
                                                       Hush my off-limits
                                                       Bright morning star
                                                       They will not pepper spray us
                                                       As we return to the landscape
                                                       Where statistics on sexual violence
                                                       Are always a must-read
And the rhizome on the wall is no longer bright green.
And New York is no longer the place.
And Oakland was the first place.
And Pittsburgh was never the place.
And Providence was one place; we almost survived.
And other places hover atop the shared surface of our lives:
Boston, Cleveland, Denver, New Paltz, South Bend.
Atlanta, Chapel Hill, Newark, Philly, Richmond.
A towel is strewn across the floor.
A coffee mug is half-whatever on the table.
And I've read this lake three times and cannot understand it.
I don't understand. I am wrong. I wish I was dead.
"oh sweetie I'm sorry what do u need."
What do I need.
I loved you through the gendered logics that comprised my exoskeleton.
And as the story broke, you loved me, though still you banned my name.
If you look closely, you can see it lying on its side, half
Alive, bent like a C, almost floating and breathing
With very little movement. 
And it has grown; it has grown!
How was your day?
Claire Donato is the author of Burial (Tarpaulin Sky Press, 2013), a not-novel novel, and The Second Body (Poor Claudia, 2016), a collection of poems. Her work has been published or is forthcoming in Poetry Society of America, Encyclopedia L-Z, BOAAT, Fanzine, and Ninth Letter. At Babycastles Gallery in Manhattan, she co-curates WordHack, a monthly series focused on digital language art. She is a 2016-2017 Digital Studies Center Fellow at Rutgers University—Camden, and teaches in the Architecture and BFA Writing Programs at Pratt Institute.