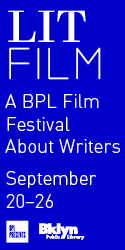 1973
They've bombarded La Moneda and a
stampede ensued. The streets are vacant
and now the embassies are packed. I was
arrested at dawn in Valparaíso but that
doesn't matter. What matters is that
I need love and I'm alone. It doesn't matter
that men have taken off like rats. That's
life. I know a lot about it. Or at least, as
much. It had caught up with me, life, that
is. I had children and the woman who
back then was my wife was looking for me.
We'd broken up some months before but
still she was looking for me. I think the
truth is always something very simple,
it's something everyone could understand.
Men ran to hide and there you have it.
I'd have done the same thing. They locked me
up in the hold of a cargo ship. Not good. I
can see her perfectly with my small disap-
peared pin stuck to her vest, bitching
and moaning. I'm referring to the one who was
my wife, of course. excellent woman, but
I can see her perfectly. They took off like
rats. It's like I said. At the first strike. I've
begun to dwell on this because I'm alone
and need love. It's simple. Everyone needs
some love. There the gaping maws of the
bombardment remained for years. It's
something that a child could understand.
Those who pass by move quickly. No one
looks for long.
Dream 36 / To Kurosawa
I check in. I'm a civil engineering student
at Federico Santa María Tech, Valparaíso,
Chile. I'm 23 and this is my last year. It's
been seven years since I began in March,
1967. I'm tied up at the back of a military
truck that jolts each time it hits a pothole
in the road. We're facedown, crisscrossed
one on top of the other like those board
fences stacked up around barracks and I
feel the weight of the ones who ended up
on top of me. At each pothole our bodies
jolt too. It's still early. At daybreak it was
cloudy, but it's probably cleared up by now.
The heel of my shoe is rammed up against
the face of someone who ended up below
me and the weight of the ones on top ends
up ramming it in even further. I hear
him scream or maybe I imagine it. Maybe
he's someone I know, or he could also be
from somewhere else. A year ago a Soviet
contractor came to put up prefabricated
buildings and maybe it's one of the people
who works there. I imagine his teeth
broken against his mouth and I think of
the red drop of blood dripping on the heel
of my shoe. At one point I felt him turn
his head like he was trying to shake free.
Not anymore. The truck jolts again but the
screeching has subsided. There's a desert
and I hear myself drop on the sand. The
journey's over.
Dream 354 / To Kurosawa
Like shame that possessed me then I
began to dream. The lagoon is yellowish
and beyond the salt promontories that
encircle it is the ocean. The beach entrance
is called Punta de Lobos and the salt
mines are nearby. We cross the lagoon in
a boat led by a barefooted oarsman and
I feel the clamor of the gigantic breakers
crashing at least 50 feet away. During the
dictatorship the place became popular
because Pinochet had turned it into one of
his summer resorts and now it's a surfer's
paradise. Neither the mines nor the lagoon
have survived and I had forgotten them
completely. Some days following the death
of my grandmother I remembered them:
the boatman rowed in front of me and
behind him there were walls of salt. I'm
five years old, my sister is three and we're
with my grandmother. Born in Italy, in Ra-
pallo, she arrived to Chile with my mother
still a child. Both were widowed two days
apart. My mother, then my grandmother.
It was a short summer. My mother, my
grandmother, my sister. In 1986 my grand-
mother died. I survived a dictatorship, but
not the shame. Many years later, when it
was my turn, her face came down upon
me like a white mountain of salt. I wanted
to write it, but the words, like smoldering
entrails, arrived dead to my fingers. My
name: Akira Kurosawa.
Dream 355 / To Kurosawa
I saw the first cities of water heading
north, in Atacama. They were suspended
in the sky, like gigantic transparent aquar-
iums, and the luminous reflecting lines
swayed on the ground completely covering
the immense ocher plane. It was 1975, the
end of the summer, and I suffered then. It
was also the first time I encountered the
desert. It didn't surprise me to see them,
I would even say it gave me a certain
peace. I had abandoned my children, the
eldest, four, a little three-year-old girl, and
the youngest who wasn't but a year old,
for the first time I could think of them
without so much anguish. In the distance
you could see the two volcanoes and the
reflections of the first of them imprinted a
greenish hue like the sea upon the snowy
peaks. I saw the second one later and it
seemed further away, more remote and
unreachable. That night I dreamt again
of my children and awoke crying under
the cold desert night. I threw off the one
blanket they gave me in the hotel and got
up to have coffee. The infinite luminous
lines continued crisscrossing themselves
as if the whole earth were the bottom of a
pool. At the end, undulating below those
same reflections, were the white cones of
the volcanoes phosphorescing in the blue
night. Kurosawa, I turned to tell him,
I suffered then.
Translated from the Spanish by Anna Deeny.
Anna Deeny's translation of Zurita's first book, Purgatory is forthcoming from University of California Press in 2009. In addition to translating poetry, Deeny is a doctoral candidate at UC Berkeley. Her dissertation, Thinking Poetry, is about the relationship between poetic voice and individual consciousness. Deeny teaches at Harvard University.
One of Latin America's most celebrated poets, Raúl Zurita's works include the classics Purgatorio (1979), Anteparaíso (1982), La vida nueva (1994), and INRI (2003). These poems have been excerpted from two recent collections: Las ciudades de agua and Zurita/In Memoriam. Zurita has been awarded the Pablo Neruda Prize, the National Literature Prize in Chile, and a Guggenheim fellowship. he lives in Santiago and teaches literature at the Universidad Diego Portales.
Originally published in
Featuring interviews with Matias Duville, Jorge Macchi and Edgardo Rudnitzky, Josefina Guilisasti, Cristina Peri Rossi and Carmen Boullosa, Cesar Aira, Raul Zurita and Nicanor Parra, Lucrecia Martel, Smiljan Radic and Jose Castillo, and Adrian Dargelos.