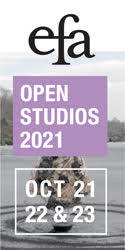 The Kiss
It was a Friday night; the theater
was packed. I sat in a row in the center
section, surrounded mostly by couples
from the suburban neighborhood. At last
the lights went down and the movie, Sunday,
Bloody Sunday began. About twenty
minutes into the film, Peter Finch (who
played a gay doctor) passionately kissed
Murray Head, his bisexual lover,
on the lips. As the actors embraced,
the audience let out a sound I'd never
heard before: an instantaneous gasp
that was immediately followed
by a prolonged groan. I sunk into my seat.
It was 1971—I had just turned
eighteen, was not quite "out." At last
the sound died down, but I sat in the dark
for a long time and watched as, one after
another, the couples in front of me
got up and left the theater in disgust.
Song
"You Don't Own Me"
was a hit that summer. Up in
my room, I played
it till the single was all scratched
while, below, my
brother's friends caught softballs in the
street. They drove me
nuts as the song, all summer long.
A Photograph
All that year
I thought I was twenty-two
till John, on one of his
visits, corrected me:
I was twenty-three.
That was also the year
I started drinking
on a daily basis.
I was still carrying on
about Tom. John
kept trying to convince me
that Tom wasn't worth it,
but it was a hopeless cause.
John also took
lots of pictures of me:
in front of my building
on O'Farrell St.,
on the Sausalito
Ferry, at Fisherman's Wharf.
He snapped this one
in a garden
in Golden Gate Park.
God, I can't believe those bangs!
Or those rose-tinted
sunglasses!
That's the denim jacket
I stole from Tops 'N Trousers
before they fired me
(I rarely showed up).
On the back
of the photograph
I wrote: Me surrounded
by "First Love" roses,
(that was the joke)
Golden Gate Park,
San Francisco,
1976.
The World
At four in the morning,
the rowdy partyers pour
out of the club across
the street, shouting
and breaking glass against
concrete, breaking each
other. I wake and stumble
to the bathroom, half
remembering a bad dream,
then stumble back through
the dark. Relentlessly,
the music in the next
apartment beats on the wall
behind my bed. I'll fall
asleep again, but not until
(the noise surrounding me)
I am reminded of a different
kind of bad dream: my own
drinking, those days that
mysteriously, hopelessly
turned into years, years
of pent-up anger and fear,
years of self-pity and shame
I remember the smell of spilled
alcohol. I remember the sound
of empty bottles smashing
against walls, of music
pounding against the walls
of the world, trying to get let out.
And I remember the look
in each stranger's eyes,
a look I mistook for power
or strength and which,
all these years later,
see for what it is
and see that seeing it,
in itself, isn't much
of an accomplishment.
I still feel the anger.
I still feel the fear.
David Trinidad is a poet living in New York City. His next book, Hand Over Heart, will be published by Amethyst Press in Spring 1991.
Originally published in
Featuring interviews with Romulus Linney, 2 Black 2 Strong, Jessica Hagedorn, Phil Hartman, Tod Wizon, Lari Pittman, Terrance Simien, Gran Fury, Raul Ruiz, Yuri Lyubimov, and Whit Stillman.