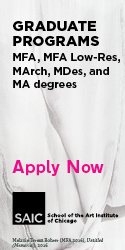 Meditation Beside a Poem

I pruned the rosebush at precisely the right moment
and left town for days,
having learned once and for all
to wait biblically
for the time of every thing.
When I opened the window, there it was
as I'd never seen it before,
studded
with buds,
some already with pale rose
peeking out from between sepals,
clusters of living jewels.
My bad back,
my disappointment with the limits of time,
the enormous effort to be understood—
all turned to dust
before this recurrent miracle.
The cyclical, perceptible roses
made themselves marvelous.
No one can move me
from this sudden knowing
beyond the edge of reason:
mercy is intact.
Billowing greed,
pummeling fists,
high-pitched fury:
nothing can hold back the gold of corollas
or—believe me—fragrance.
Simply because it's September.


Opus Dei

Butterflies don't give up,
they have no idea their name is unbecoming.
The seasons follow each other flawlessly
and still you're afraid to admit
              there's no sin in saying
O Beauty, thou art my joy.
Loosen up,
              Jonathan is just a man.
If you so much as curl your lip
his lance is back in business.
An insect exhausts reason utterly,
wisely grinding up sums.
One drop of sap can kill a man—
that's why you should surrender to anything
 
that makes you that beautiful when you laugh.
                              This is not comic opera.
It's just a not-knowing shot through with lightning.
               If Jonathan turns out to be God, you're right
               and if not, you're still right
               because you believe it
and no one can be blamed for loving.

 
Nap with Flowers

Ofelia thinks a tempest
is a rainstorm with a slow tempo.
It's back, the little taptapping
noise in my ear.
Calling someone a cow is combative,
but only the word—cows are good.
I suffer from aristrocraticism,
me of all people, born
in the sticks of Rusty Creek.
I invaded my son once,
if I ever do that again
I'll give up my tongue.
At the schoolhouse door
a sick boy helps
another up the steps,
we humans are God's crutches.
There's no rest for us here,
in exile,
building mobiles in the sand.
Roosters know,
they crow at all the wrong times
to hurry the day along,
newborns scream
god is god is god is
and then there are the dahlias
smelling virginity and death.
The taptapping taps on,
but now it's like a lullaby:
god is god is god is

 
The Dictator in Prison

The dictator is writing poetry,
poor fellow,
poor us for saying
poor fellow,
since he, too, has a memory
to conjure orange trees,
little bowls of pudding,
laughter and pleasant conversation—
a paradise of lowly delights.
The impatiens have barely opened
and the bees are already busy among them,
turning the day perfect.
Let's not ridicule the bloodthirsty man
who, under the eyes of the guards,
pours his desire—equal to anyone's—
into a notebook:
I want to be happy, I want an elastic body,
I want a horse, a sword and a good war!
The dictator is devout,
he observes his canonic hours
like the monks in the choir,
and dozes over the Koran.
I who live outside the walls
tremble for the fate
of a man who pounded the ground
with his iron boot.
Let no one interrupt the outcast's prayer
or ridicule his verses.
God's mercy is strange,
its mystery crushing.
For some unfathomable reason
I am not the prisoner.
My compassion is too large
to be my own.
He who invented hearts
loves this poor wretch with mine.
Translated from the Portuguese by Ellen Doré Watson.
Ellen Doré Watson is at work on a second book of Adélia Prado translations; she also co-translates Arabic poetry with Saadi Simawe. The recipient of an NEA Translation Fellowship, Watson is poetry and translation editor of the Massachusetts Review and directs the Poetry Center at Smith College. Her fourth book of poems, This Sharpening, came out from Tupelo Press in June 2006.
Adélia Prado is one of Brazil's foremost poets, praised both in literary circles and the mainstream media. Veja (Brazil's Newsweek) lauded her as "a writer of rare brilliance and invincible simplicity." Or, as Carlos Drummond de Andrade famously declared: "Adélia is lyrical, biblical, existential; she makes poetry as naturally as nature makes weather." The Alphabet in the Park: Selected Poems of Adélia Prado, translated by Ellen Doré Watson, was published by Wesleyan University Press in 1990.
Originally published in
Featuring interviews with the Campana Brothers, Cao Guimaraes and Marila Dardot, Ernesto Neto, OsGemeos, Bernardo Carvalho, Francisco Alvim, Lygia Fagundes Telles and Manuel Alegre, Karim Ainouz, Arnaldo Antunes, and Paulo Mendes Da Rocha.