Poems from Indispensable October.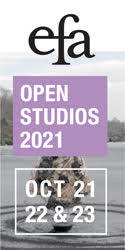 Poems from Indispensable October.
To a Young Man
As the afternoon began
its lone descent,
his back rose
with sea-foam and tide.
I took his black eyes, like plum-brown
conch in the Pacific takes seagrass.
I took his perfect lips
like sands the bubbled salt.
Finally, I took his wispy beard
flickering in the sun.
A young man of this world out of reach—
Bible songs
formed his legs, his ankles,
the grapes of his sex.
Rain-filled hymns gushed from his mouth
entwining us—and there was love—
two seafarers laced to uncertain sails.
I live between his arms.
In his stiff arms I wanted to die
like a seabird drowned.
Tidal Surge
Things in me
like unexpected flooding.
The soup boils.
Nearby burned stocks
from way back when.
What substance once sticky
so admirably
holds the floortiles in place?
It is raining this dreary afternoon
and waves thrash
swelling from a worn page
to satisfy the heart.
There are still some
who hang out on street corners
nostalgic for rolling stones
long since set in balustrades.
And so the fervor
in rain, in soup,
fervor in the ones
jailed behind the ribcage,
the stark close-up of wooden stocks …
A pine tree shoots
for its height among stars.
A Dream of Reason Produces Monsters
As in the time of Netzahualcóyotl, this is no bed of roses.
I know now that abstract dreams have been scorned
and also that dry rose petals slip out from parchment pages.
And so my reasoned dreams produce monsters:
Maja, hush the dialectical shit of the mosquito.
My dear scorpion, squander your sensibility on the act of my
writing poetry.
Unite the proletariat and its anti-nuke warhead.
Wild rabbit, stay in me; keep your secret, fin of the shark.
Coconut palm, with drift-leaves tinder dry, swirl toward the night
Let the sparrow swell. Let the snake hiss.
My monsters, you have the elegance that the epoch requires.
You have learned to be what you aren't and what you are.
You practice theory.
They say how Form and Beauty arrive privileged
with reason's sweet psyche making dreams and innerfire.
Let the mammoth and the stag I've never seen, enter
the neighborhood, trumpeting.
—Translations by Zoë Anglesey.
Madrigal for Runaway Slaves (for Miguel Barnet)
Head and hands droop, burning,
a posse hot on the trail.
The sweating bodies fling themselves into
the humid swamps.
How beautifully tough their hearts are.
Doves and mice rest
on their machetes,
like branches,
and the time of the sun,
and of the moon,
and the time of desire
make them reborn like children,
like sweet children of a freedom already won.
Translation by Charles Tarzian.
Nancy Morejón: Havana, 1944. Lives in Cuba. Indispensable October was published in 1983. Previous to that, Morejón's poetry has been awarded the Casa de las Americas Prize in 1974. Her book of essays about Nicolas Guillen received the National Prize for Essays in 1980.
Originally published in
Roy Lichtenstein, Jackie Winsor, art by Sarah Charlesworth, Francesco Clemente, and more.