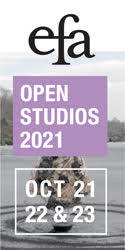 The Joke Code
You can take any of it
And take it at any point
And out of it
Extrapolate the whole—
From the half-fossil
To the newspaper advert
Lining a hatbox.
Work of twenty years
Not worth
One woman who
Could not stop shaking,
Gripped by pleasure
And it would not wane
Except that I am writing.
An odd dream
In a killing room.
God's ambiguity,
One final application
In this otherwise shithole
Of a chuckling shambles.
 
In a Dressingroom
    Once a four-minute pause
graced,
Or if it did not grace
Th' report, held true,
flattered our vanity.
And, elsewhere, weakness, too,
like those good niggers—
Basest secrets
everyone knew.
But we had toiled so
to claim the privilege.
Oh, to grow old in it
drunken and vomiting,
wrench the cloak,
draw up, and stride
in that elitist dawn.
 
Untitled
There is nothing trivial about love.
There is completion in it. And a trial
By pain and power
Barely to be borne.
That fever.
        At its death
There can be rest
And the most grateful of memory.
Passion can bequeath
A truer understanding.
Or its lack, corruption, or denial
Engender that endless Hour,
Bereft of any Holy Thing,
A bed of thorn
In which bed we conspire with the Banshee.
 
A Poem
Storms on the Ocean
Ships on the Sea
Strength to the Masters of the Admiralty.
Strife to the Windward
Calm to the Lee,
But the Wind box'd the compass and blowing free.
Oh, Lord, what will the outcome be?
A dark-eyed girl enchanted me.
Playwright David Mamet is the author of American Buffalo, Glengarry Glen Ross (1984 Pulitzer Prize and New York Drama Critics Circle Award), Edmond, and Speed-the-Plow. His screenplays include The Postman Always Rings Twice, The Verdict, The Untouchables, We're No Angels, House of Games, and with Shel Silverstein, Things Change. (He also directed the latter two films). The Blood Chit, a volume of poetry, from which these poems are taken, will be out in 1991 through Grove Press.
Originally published in
Featuring interviews with Jean-Paul Gaultier, Nick Cave, Joyce Carol Oates, Anton Furst, Tony Spiridakis, Larry Sultan, Liza Béar, Sally Beers, John Steppling, Lisa Hoke, Véra Belmont, Leonard Shapiro, and Christopher Brown.