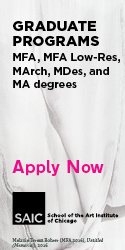 Tremont Street
Who, when it had passed, would say
The black bag was not borrowed at the restaurant;
or that a labored pleasantry
reduced or added strain
to the already strained day
following the hurricane?
Or find the restauranteur
False in his demeanor
Mixed of overwrought concern
And an assumed security?
No one who had not been there.
When the wind
Dashed the globe down in the street
When the rain fell
So perpendicular
As rain in a sketch beyond talentless.
As rain in a drawing
By one obsessed
Past the point of care
Or hope of the same
On the part of One
Not similarly mad.
April
No weak-natured girl;
No self-accomplished task,
But love. A contrarian sweetness
When we both went 'round—
Back to the house for a suede jacket on
The cold High Street,
And April would not be an apricot.
With Willa in Mount Auburn Cemetary
Would you prefer
An Eagle or a Buffalo, she said.
I put the choice to her.
I think an Eagle, she said.
Graves of the Union Dead.
Soft acid-pitted stones.
The Yankee names she read
Who spanned
The Reaper to the Aerodrome
Sick mid-victoriana,
Over-decorated vaults
On which she danced
Death will atone
For all our faults—
That is the peace we feel.
"When I am dead, it's you must lay my stone."
And she heard my appeal.
April 1990
Held at arm's length
The sun was a hand's width
Above the trees. And dinner was at dusk.
There was a false dusk in
The grey blue clouds
And black glass on the water.
There was a gun in the shed
And a man envied
Two ducks on the pond
Their so short life.
Chicago-born David Mamet is an author of many plays, books of poetry and prose, as well as a filmmaker. His most recent film, Homicide, is currently playing in theaters. He lives in Massachusetts and Vermont.
Originally published in
Featuring interviews with Edward Albee, Caryl Phillips by Graham Swift, Barbara Kopple, Mike Kelley, Colm Tóibín, Valerie Jaudon, Robbie Robertson, Brigitte Rouan, Nicole Burdette, Clutter, Todd Ayoung, Exene Cervenka, and Carolyn See.