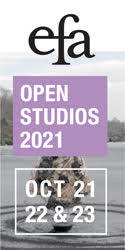 Matsuzo Yokoo

At the end of daybreak, you awoke from a nightmare: an
anadromous fish died by desiccation. What makes a man
feel like a man? You shaped hot-boiled eggs into apples so
well in Yamaguchi and in Ewa. Numbers in isolation are
subservient. Three will never equal 31. You reversed
a superstition about shrimp. White flags become great banners.

 
de-sorou                  225                            do
jissaika                   702                    jisshitsu
ma-shikaku            1187                massetsu
shoshin                  1764                  sho-sho
yoko-donari            2186                     yokou
 

Threads that Run Crosswise

In the war, he had no chance of fighting. Ten fingers
year after year. She looked at the profile of her son. The
carrot sprouts have not come out evenly. His silence
within bounds. Just under the tower, he teaches without
system. Letters written sideways. Influence from a house
facing plain.

Give me sugar in the alley. This hollow lacks fruit.

 
busogu                    129                    butai
hen-yo                     481                     heta
kaiketsu                  769                    kaiko
sho-sho                  1755                shosui
yokuya                   2190                  yomei
 

Love Song for Amaterasu

Order of arrival? He saw fish hung on poles. What
can the sea contain?

He dove at you and will go part of the way with you.
Written sentence and the paper sliding door. His
passage. And you—beneath not beyond.

All mention of ocean done. Air current. Not the
luminous form. In the dark. Push. Not the pull
of things.

 
akubun                    23                    akuma
hissho                     512                        hito
kyu-kakudo            1154                kyukon
sampei                    1567                      san
tochi                        1985        tochu-gesha
 

December 7, 1941

At the end of daybreak, your fertility was
    announced to the world
in full. You ran through thick rain without
    wetting the bachelor dust.
And for days, a kompa* held you: the gray
    carp swam vigorously
in the rock pond. A week later, you convulsed
    on the guest cot;
white sheets stained beneath you. Crave and
    you shall receive—
raw liver without the onions.
​
*Kompa is the Japanese word for a friendship or partnership. Kompa is also used in the Pidgin English of Hawai'i
 
Born and raised in Hawaii, Robert S. Kuwada is a graduate student in the History of Consciousness at the University of California at Santa Cruz. His poetry will appear in Premonitions: The Kaya Anthology of New Asian American Poetry.
Originally published in
Featuring interviews with Kiki Smith, Arthur Miller, Steve Malkmus, Jayne Anne Phillips, Tom Noonan, Fiona Rae, John Edgar Wideman, Frank Pugliese, Diamanda Galas & John Paul Jones, and David Bowes.