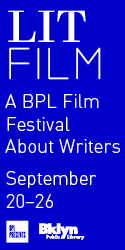 The yard man: An election poem
When bullet wood trees bear
the whole yard dreads fallout
from lethal yellow stone fruit,
and the yard man will press
the steel blade of a machete
to the trunk in effort to control
its furious firing. He will dash
coarse salt at its roots to cut
the boil of leaves, try slashing
the bark so it will bleed itself
to stillness, and yet it will shoot
until the groundcover is acrid
coffin color, the branches dry
bones. Under the leaves it lives,
poverty's turned-down image
blind, naked, one hand behind
one before. The yard's first busha
was overseer who could afford
to cultivate poverty's lean image,
but good yard man says since we
are already poor in spirit, fire for it.
Fool-Fool Rose is leaving Labor-in-Vain Savannah
Grass cultivation on rooftop
hot sun striking it down to chaff
Rose bundling with strong effort
scorched fodder fit for Jackass.
Rose securing sinkhole in river
with rock salt and rose quartz
to find favor with headmaster
inspecting her morning tea sugar.
Sign on sign and Rose slow to heed,
returning to closed bosom mountain
Hope Rivers mouth spitting weeds,
open lands with never enough room
for her to raise a modest rose tattoo.
Soothsayers in suits well-pressed
prophesying Rose-death from fatigue
and consequent yield of marrow secrets
scrolled soft-tubed in her thorn bones.
Headmaster teaching course on tragic
heroines and citing Fool-Fool Rose.
Tragedy, fear of it, was key and magic
turning Rose from housetop agriculture
ending ambition to bottom and damn
a river hole; farewell/hosanna, Fool-Fool
Rose is leaving Labor-in-Vain Savannah.
Praise to the mother of Jamaican art
She was the nameless woman who created
images of her children sold away from her.
She suspended her wood babies from a rope
round her neck, before she ate she fed them.
Touched bits of pounded yam and plantains
to sealed lips, always urged them to sip water.
She carved them of wormwood, teeth and nails
her first tools, later she wielded a blunt blade.
Her spit cleaned faces and limbs; the pitch oil
of her skin burnished them. When woodworms
bored into their bellies she warmed castor oil
they purged. She learned her art by breaking
hard rockstones. She did not sign her work.
Rainstorm is weeping
The weeping Rainstorm from our reading book
bore strong resemblance to my sister Carmen,
her full head of hair whipping up great shocks
of black rain clouds; her tall, full body wedged
between heaven and earths birth passage
and rainfall her long eye-water on storm days.
She was own-way, headstrong Rainstorm; it said
in the reading book she looked with hard gaze
at careless clouds lollygagging above and made
it up into the heavens to beat them into shape,
that's how she got stuck between sky and earth
and that's why she weeps and why floodrains fall
Octobers and Mays. When she rails and complains
of her powerless state, it is the time of hurricanes.
Born in Jamaica, Lorna Goodison has received international recognition and awards for her writing in both poetry and prose, including the Musgrave Gold Medal from Jamaica in 1999. Her work has been included in anthologies and collections of contemporary poetry published in the United States, Europe, and the West Indies, most recently in the HarperCollins World Reader, the Vintage Book of Contemporary World Poetry, and the Norton Anthology of World Masterpieces. Her most recent books of poetry include To Us, All Flowers Are Roses (University of Illinois Press, 1999), Turn Thanks (University of Illinois Press, 1999), Guinea Woman: New and Selected Poems (Carcanet, 2000) and Traveling Mercies (McClelland & Stewart, 2001). She currently teaches at the University of Michigan as associate professor of English.
Originally published in
Featuring interviews with Christopher Cozier, Carlos Garaicoa, Maria Elena Gonzalez, Antonio Benitez-Rojo, Zee Edgell, Wilson Harris, Eddie Bobe, Marc Ribot, and Orlando "Maraca" Valle