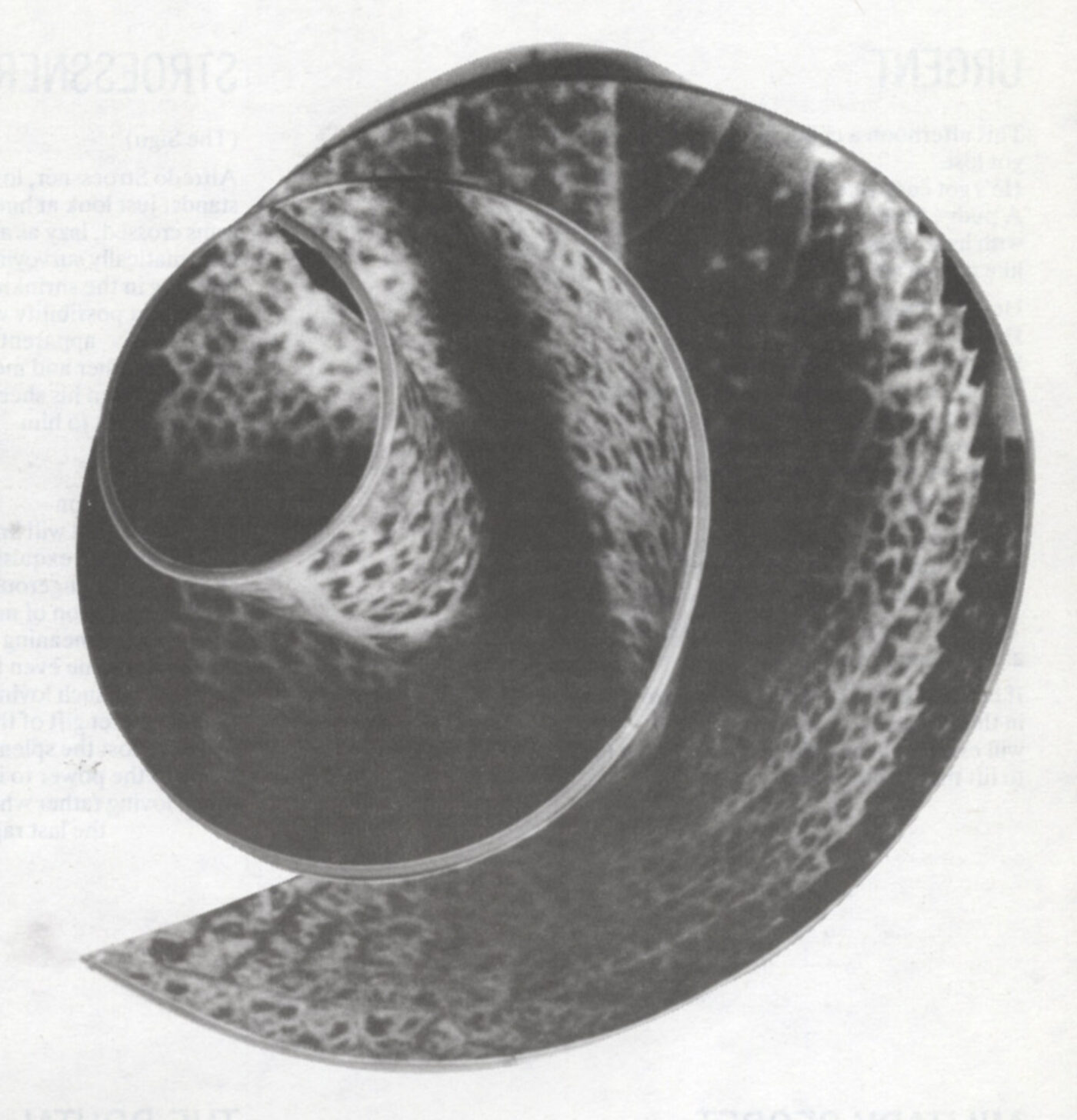 Mortally Wounded
When I woke up
this morning
I knew you were
mortally wounded
that I was too
that our days were numbered
our nights
that someone had counted them
without letting us know
that more than ever
I had to love you
you had to love me.
I inhaled your fragrance
I watched you sleeping
I ran the tips of my fingers
over your skin
remembered the friends
whose quota was filled
and are on the other side:
the one who died
a natural death
the one who fell in combat
the one they tortured
in jail
who kicked aside his death.
I brushed your warmth
with my lips:
mortally wounded
my love
perhaps tomorrow
and I loved you more than ever
and you loved me as well.
My City
"The city must always
be following you."
—C. P. Cavafy
I dreamt that my city
was following me
I heard the internal music
of its insects
its foliage
its rock-strewn river
its odor obsessed me
its vaporous aromas
and sour sweatiness
and I wanted to flee from my city
from its muted groans
and rancid odors
and it followed me
with its row of faces
and streets
and its veiled laughter
and I wanted to reprimand it
and it turned invisible
with no lights
or shadows
and its absence pained me
and nostalgia flowered in my dreams:
I retraced childhood paths
dreamt of friends I lost
of the trees
and the leaves I lost
of the town-hall band
of the chiltota nests
of my little white dress
and the bell calling me to mass.
In a corner of the park
I awoke.
The Procession

There is a still silence
thinking me
another flayed silence
walking inside me
that is wound
and scream
and destroys me
and in the middle of night
the trunk lids creak open
slowly they open
slowly
and things creep out
in Sibylline order
they creep out
and fall squirming
to the floor:
moldering dolls
unusable keys
fragments of luminous cobwebs
odors of semen
and jasmine
and decay
and the things begin to crawl
across the rug
the procession begins
to unfold
the odors
the signs
the contacts
a repressed love
forgotten smiles
and the advancing procession
is like a wave
and faces filter through
closed eyelids
and voices filter through
fragments of a sob
and vertigo
and abyss
and birdcalls screeching
—the face of my life
of my death—
and I am alone in the night
and I am afraid.
The Return
How will the return be?
My parents won't be there
I won't climb the volcano
with them
to gather orchids.
The jasmine won't be there
nor the araucaria.
Nor will there be a fortress
in front of my house
nor children
flaunting their misery
nor mud shanties
with tin roofs.
I have never seen
my mother's tomb
my childhood
next to her
my first seedbed
of memories
my rainbow arch
glowing
dimming
sinking roots
soaring
peopling me with birds.
They were times of peace
those distant times
of somnolence
and peace.
Now is a time of war
of steps leading upward
of love that seeds dreams
and shakes one.
Return obsesses me
Faces fly by
through the open fissure.
Once more there'll be peace
but of a different kind.
The rainbow glimmers
tugs at me
forcefully
not that inert peace
of shrouded eyes
it will be a rebellious
contagious peace
a peace that opens furrows
and aims at the stars.
The rainbow shatters
the sky splits open
rolls up like a scroll
of shadows
inviting us to enter
and be dazzled.
Come, love, let's return
to the future. 
Translated from the Spanish by Darwin J. Flakoll.
Claribel Alegria was born in Esteli, Nicaragua, on May 12, 1924, but considers herself Salvadoran insofar as she moved to Santa Ana, El Salvador, at a very early age. She earned her BA degree in philosophy and letters at George Washington University. She has published ten volumes of poetry, three short novels, and a book of children's stories. In collaboration with her husband, the US writer Darwin J. Flakoll, she has published a novel, several books of testimony and contemporary Latin American history, as well as a number of anthologies. In 1978 her book of poems, Sobrevivo, won the Casa de las Americas Prize of Cuba.
Originally published in
Richard Prince by Marvin Heiferman, Christian Lacroix, Sandra Bernhard by Gary Indiana, John Patrick Shanley, Gregor von Rezzori, Cristobal Balenciaga, and more.