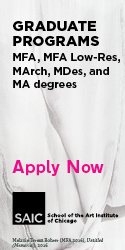 WOBBLE
1.
Imagine you're trying
to locate a lost
aircraft
by the way its pings
come in relation
to the wobble
of a satellite
beginning to lose
orbit—
and you feel
no fear.
2.
Now the heavy cables
dip into layers
of blue
and lavender—
almost lackadaisical—
and at either end
emit
World's Smallest Pets,
Barbeque Pit Wars
DISTINGUISH
While you were out,
they built Kensington Commons.
You thought, "Princess-
sheep-Little-Bo-Peep-
ha-ha," but there was no room
left for such thoughts.
Would you like the ability
to add a location
to your tweets?
      *
When you came to,
commons meant condos
and "distinguished living."
You said,
"My own being
grows faint
and fades away,"
said it
as if speech
prevented what is said
from taking place.
Then said it
amazed
that "own"
and "being"
could have been joined
in that way
PRESENTS
Limpid green sea
laps the wall
of a ruined fortress
on a silent
television
until
a solitary
crooked pine
grows
between flat stones
at dawn
      *
Complicated loves
are best—
and that things should change
but be equivalent.
      *
Now I'm turning
tangles
into bows
on the present—
on each present
as it appears.
Can a bow
be bold
simply?
No.
A bow must
curl
back on itself.
THE THIRD PERSON
1.
Her attention didn't wander
so much as it was repeatedly
pulled out of the text she was
reading as if by a voice or stare.
She scanned the recesses of her
awareness to locate the source.
There was a faint burning
sensation in the middle distance.
Maybe she had to pee. But
the imperative was premature.
Whatever this was, it could still
flicker out or show itself in an
entirely new light. She tried to
find her place again in the crowd
of words. This would be different
for the first person, she thought.
2.
I'm anxious when you leave
so I must love you. But I don't
like the story you're telling the
strangers around us—rising sea
levels, hemorrhagic fevers. I've
told it more than once myself.
Connect the dots and watch the
shape emerge. "Cut it out," I
want to say, though I don't know
what I mean by "it."
Rae Armantrout's book Itself is just out from Wesleyan University Press. Her recent books, all published by Wesleyan, include Just Saying, Money Shot, and Versed, which won the 2010 Pulitzer Prize and National Book Critics Circle Award for Poetry. She lives in San Diego, California.
Originally published in
Featuring interviews with Rosa Barba, Soon-Mi Yoo, Agnieszka Kurant, Tatiana Bilbao, Alejandro Zambra, Tom McCarthy, Matana Roberts, and Barbara Kasten.