Maybe it started as a joke the apparitions, the decorative / locusts no beast could resist you had to laugh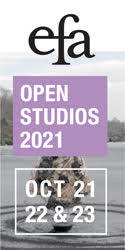 Maybe it started
Maybe it started as a joke the apparitions, the decorative
locusts no beast could resist you had to laugh
didn't you say this was a good sign brought
forth out of otherwise impenetrable noise, two bent
horns that's spike jones at the bandstand please
raise your eyes to comprehend every creeping
thing that seems, yet seems not so flung as wind

I had to guess what my god would look like all done
up in sunday best really smart with skinny
tie & cufflinks shiny even in home movies
where you play kamikaze & only ten were left
out of thousands who began with worshipful minds
but ended up beneath the stage their grim science
just some reed they hope will tuneful lie

A nod in the right direction, the soiled bed the flooded
expectation my device is telling me cover
those tracks never give details your eyes cloaked
in discouragement how can you stand such solitude,
no haunting face to put your heart to work you
scratch, kick & bite imagine an altar that reveals
the depth to which you fall when falling

maybe
a joke
you had to laugh,
say this was
impenetrable, bent

please
comprehend every
thing as wind

my god
smart,
shiny even
where you play
with worshipful minds,
but the stage grim:
some hope
in soiled bed

my expectation—
your eyes cloaked
in solitude
haunting you

imagine an altar
falling

make electric
you can strike
the dark
well

the hymn untouched
your own warmth
you know
is required

pieces
of what was said
turn in a boy

sailing off, bound
close long after
they wave—
sounds
marked by naturalness

a child shouldn't be,
better not be, adrift
eyes veiled,
waking

mindless:
you voice the expectation

I make electricity work
I make electricity work for you or you can just strike
matches & curse the darkness too there's physical
effort involved in leaving well enough alone outside
the hymn of the pale sea its particles of untouched air
swarm with your own inhalations the warmth
spent quickly & you hesitate, don't you know
how much indefiniteness is required to breathe

Puzzle pieces scattered on the floor why try solving
when only lunatics keep track of what was said or who
did that dismal turn in a boys' club rec room waving
as if they were sailing off bound for remotest
zanzibar close-up shot of ship's horn added long after
the extras cashed their checks they waved big bon
voyages quite bored & shuffling on the soundstage floor

The story is marked by a naturalness that's okay to get
us started but a childish method shouldn't be set
against a tactics of need so you'd better not be adrift
in some half-remembered dawn eyes veiled
in cigarette smoke that won't be the waking up you're
looking for the blood beat switched on & mindlessly
alert you hear the voice & know the expectation
Albert Mobilio's books of poetry include Bendable Siege, The Geographics, Me with Animal Towering, and Touch Wood. A volume of short fictions, Games and Stunts, is forthcoming.
Originally published in
Featuring interviews with Nari Ward, Jim O'Rourke, David Diao, Rachel Rose, Tonya Foster and John Keene, Alice Notley, Deana Lawson and Henry Taylor, Annie Baker, and more.