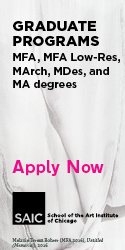 Poets
Cut, cut each other with knives
Fall into one another's arms
sobbing and laughing
Fuck on rooftops or mountaintops
in alleys, doorways
Drag each other into bed
Like animals they see
only their own kind
One night drugged and puking
on some rich man's Bokhara
they look across and see
Psoriasis
Chicken guts
or just the burnt wrappers
of last night's fireworks
One writes about it forever
one gets bored and does something else
There's no particular justice in it
just some kind of animal
Warm and glossy
Then torn and full of worms
Every time I see him he's
tuned to STOCKLINE watching the numbers roll
Says he's studying the Tao
His personal life is a shambles to hear him tell it
I meet the sweetest girls at his place
though they seem younger every year
and Hell, he knows every cinnabar dealer in town
He feeds
the young women on health food he says
and a few Chinese herbs
Like Francesca da Rimini they are very pale but strong
And elixirs?
What doesn't he know about elixirs?
Music of the big Santeros booms through his house
colored chalks stain the floorboards
Everytime I see him he
says he's studying the Tao
Untitled
"I live alone, like pith in a tree"
Bob Kaufman
I live alone, like pith in a tree
like a passing cloud
a web in the grass
seed in the mud
like a strong brown man
in white cotton clothes
under a streetlight
arms raised, conducting the night
Untitled
As you get older you start to read history
As you get older
you begin to see the network
As you get older
you grow hairs in unexpected places
Your earlobes get long
you babble about the Buddha nature
As you get older
you can enjoy repetition
but duration gives you piles
You lose the gentle comrades and
the brilliant lovers
You give up rock and roll
sex and drugs bourbon and salsa picante
As you get older
you find yourself caressing stones and
tortoises who are reptilian stones
You live in recognition
You perceive the nature of the Tao,
Ruler, and the game of Go
You realize, my good friends, that
we are meant to live 200 years
York Beach
May's old parrot has the right idea about flowers
he likes to eat them—tear up that damask rose—
squints with pleasure as
the scent soaks him and
all around
the shredded petals fall
pale pink, carmine, white like a
snowstorm in a globe
A. C. Purcell lives in Upstate New York; she is currently working on a book of poems.
Originally published in
Featuring interviews with Edward Albee, Caryl Phillips by Graham Swift, Barbara Kopple, Mike Kelley, Colm Tóibín, Valerie Jaudon, Robbie Robertson, Brigitte Rouan, Nicole Burdette, Clutter, Todd Ayoung, Exene Cervenka, and Carolyn See.