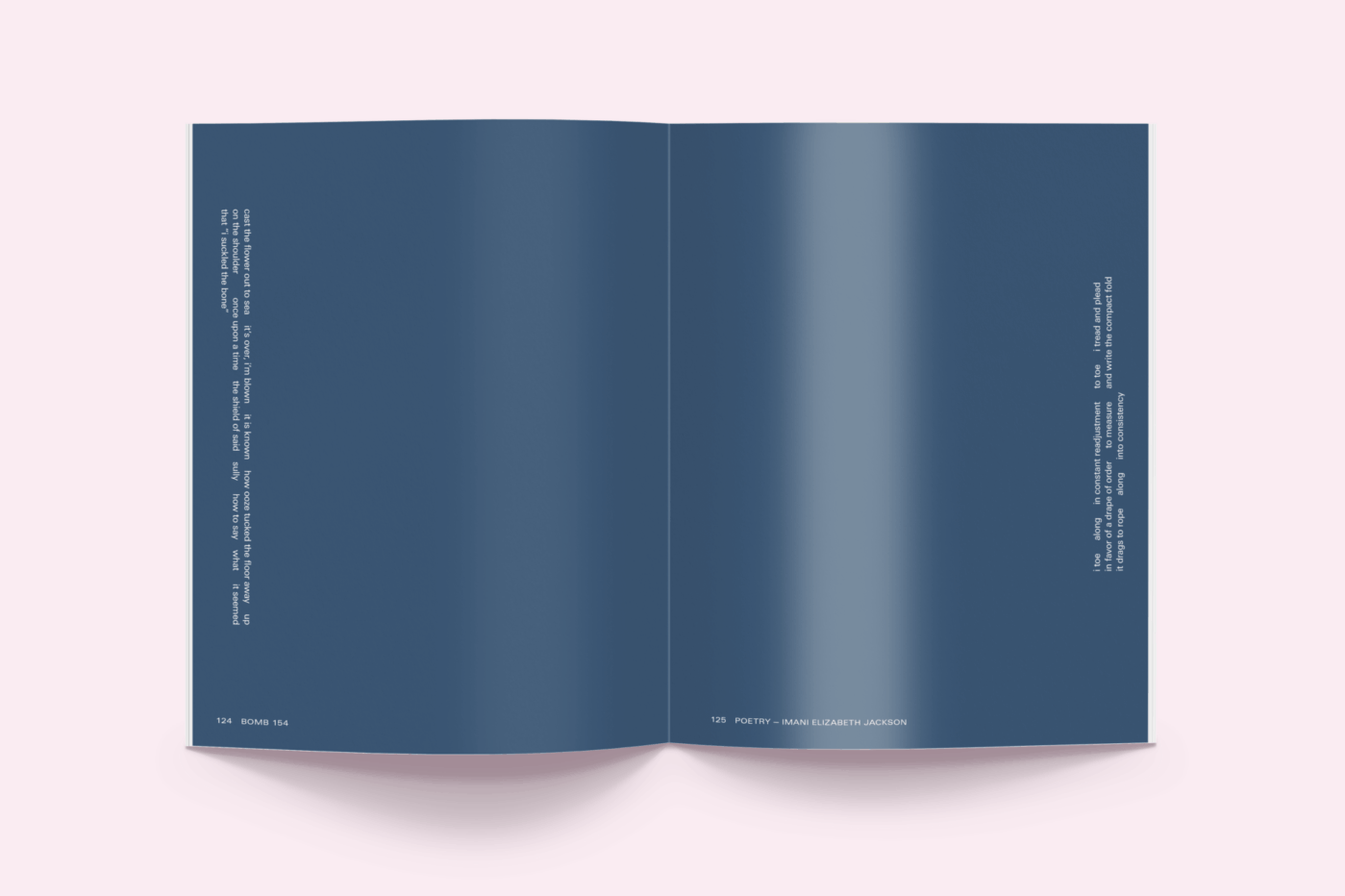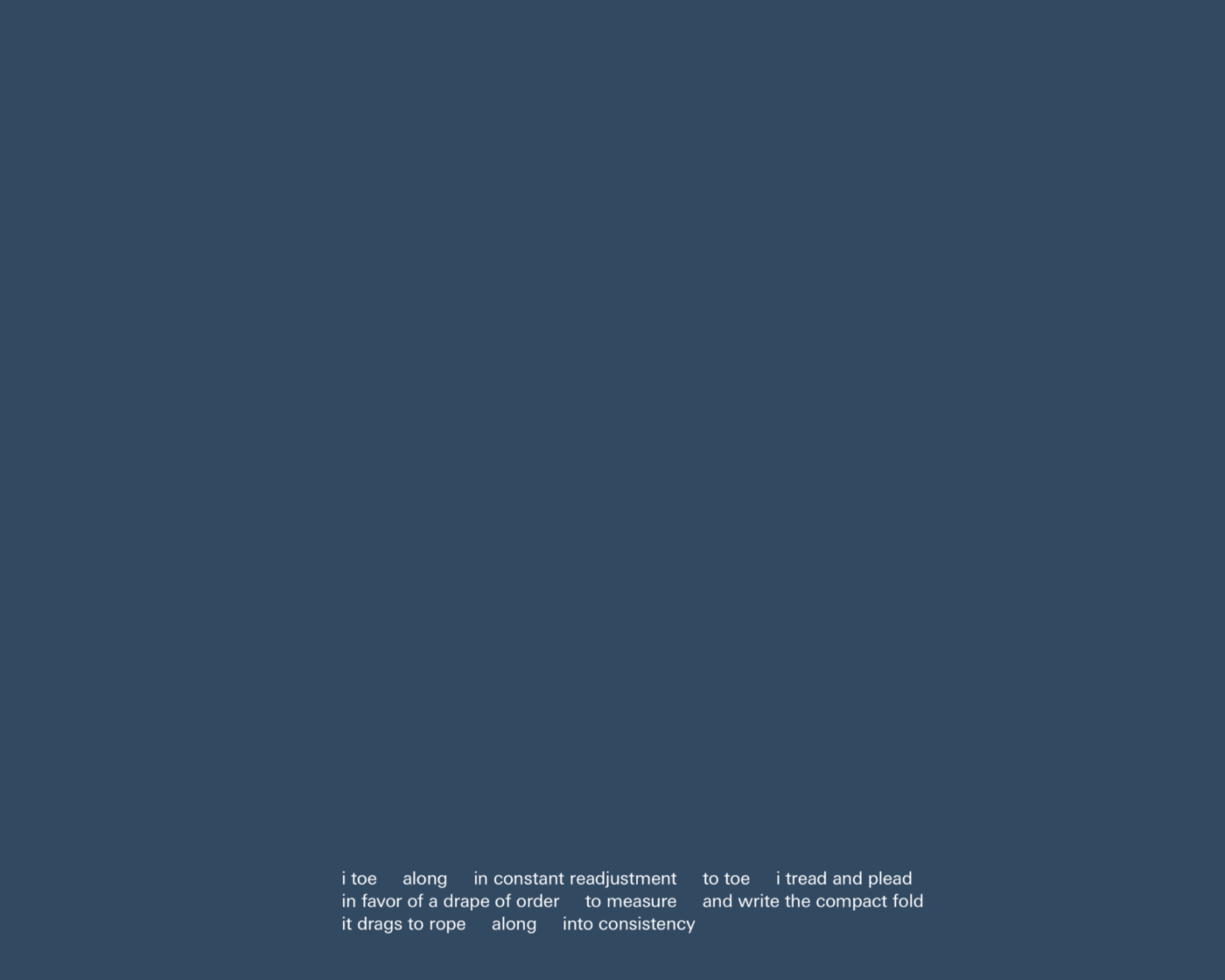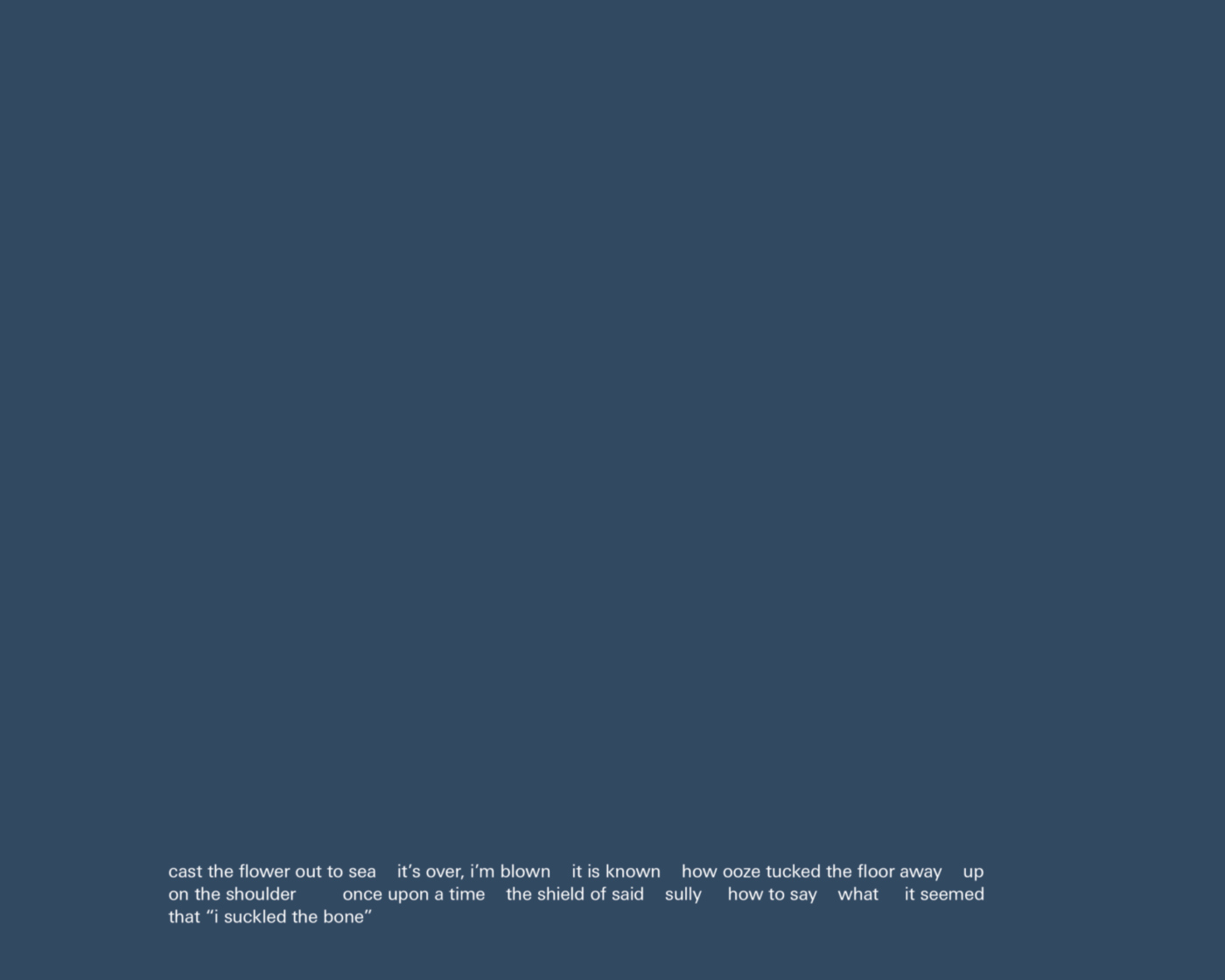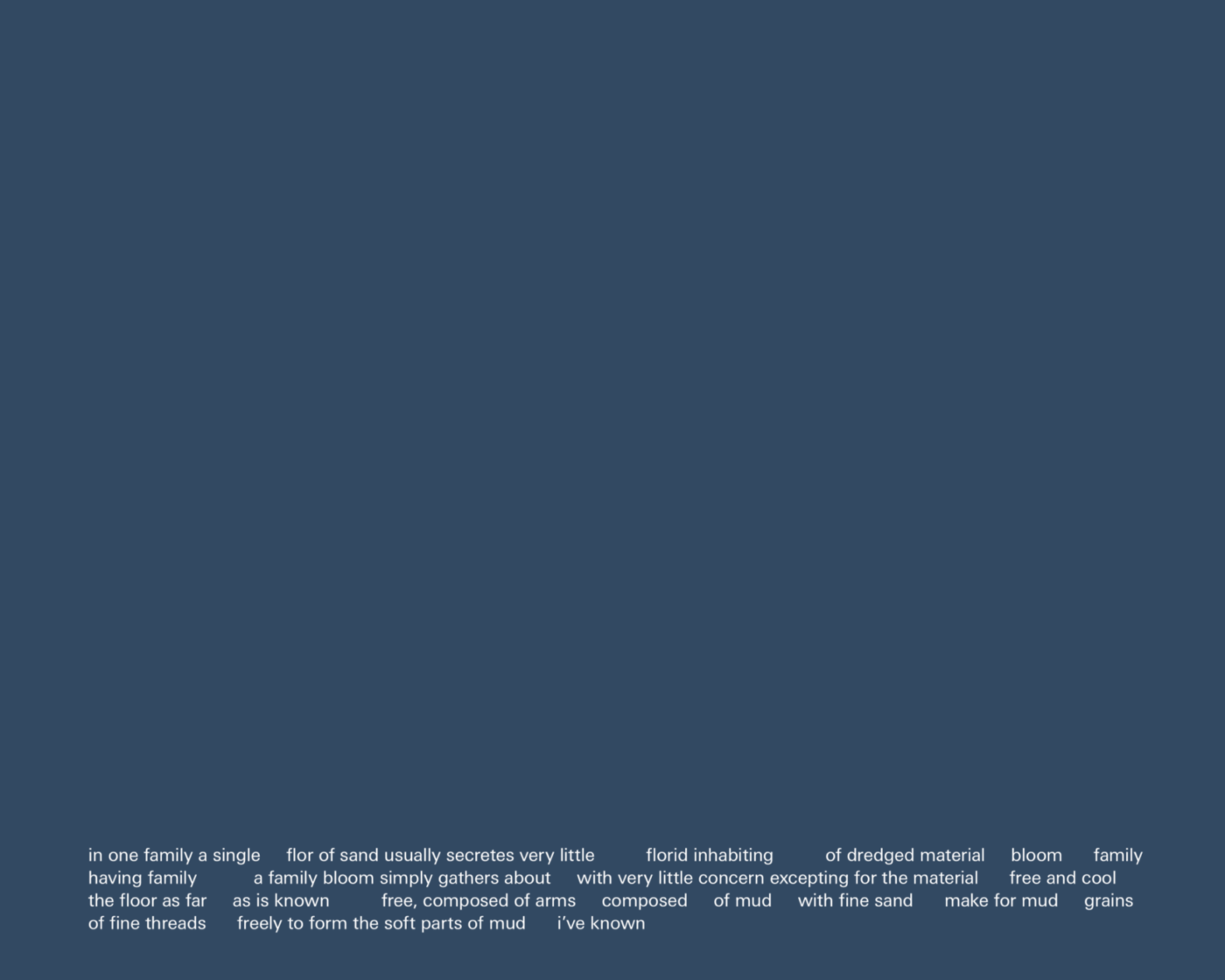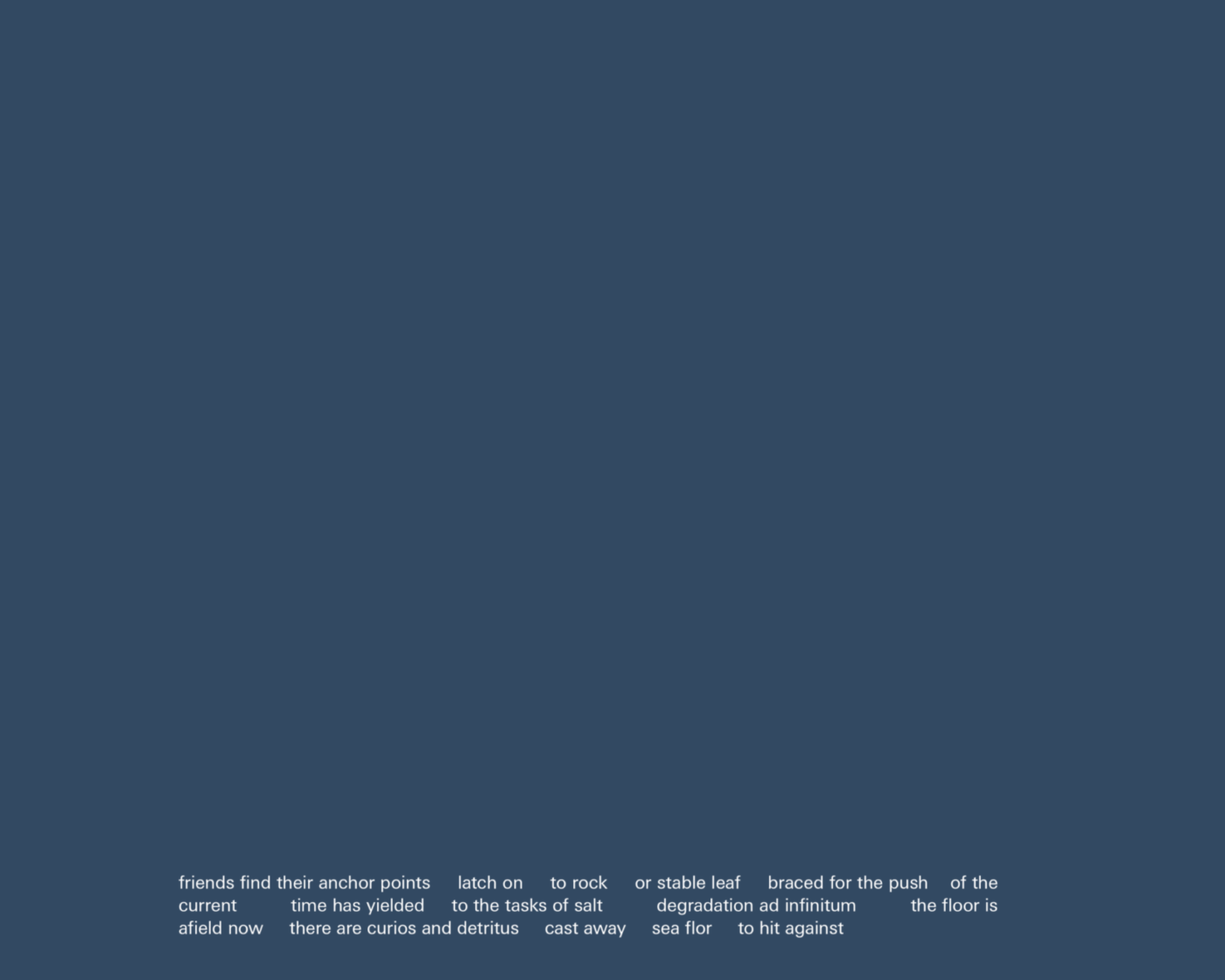 Imani Elizabeth Jackson is a poet from Chicago. Her writings have appeared in or are forthcoming from Triple Canopy, Apogee, the Arkansas International, Triquarterly, and elsewhere. She's authored the chapbook saltsitting (rereleased by g l o s s, 2020), Consider the Tongue (with S*an D. Henry-Smith), and her first book, Flag, is forthcoming from Futurepoem. She lives in Providence now, where she's an MFA candidate at Brown.
Originally published in
Our winter issue includes interviews with Tashi Dorji, Danielle Evans, Walton Ford, Guadalupe Maravilla, Mary Lovelace O'Neal, the Ross Brothers, and Aaron Turner; DIY cookbooklets from Dindga McCannon; poetry by Rae Armantrout, Imani Elizabeth Jackson, and Allison Parrish; prose by Langston Cotman, GennaRose Nethercott, and Brontez Purnell; a comic by Michael DeForge; protest drawings by Steve Mumford; and more.