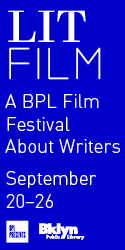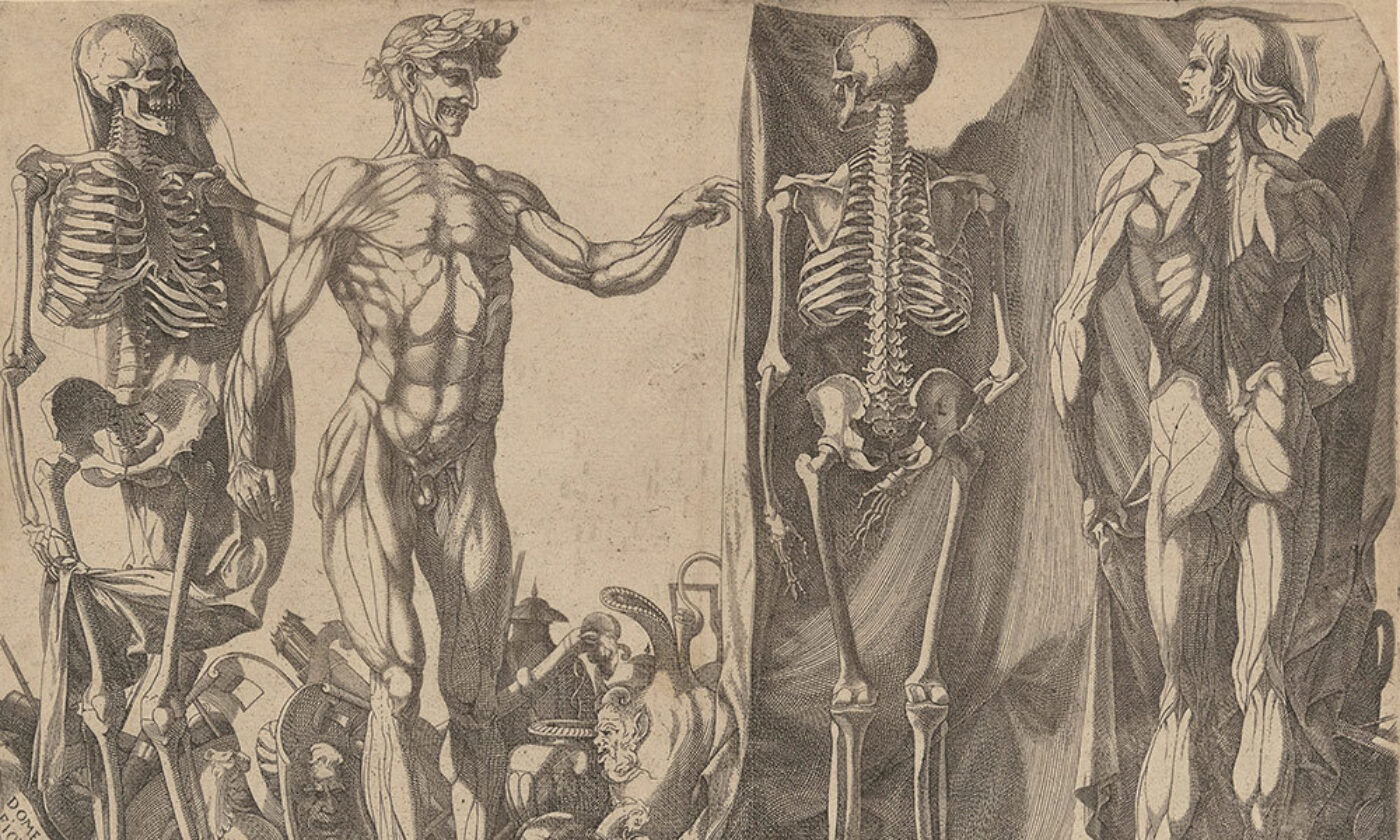 Exaptation
My doll had an exoskeleton
I could remove like a dress.
Inside, a baby with a ponytail and bow.
That doll had a thorax, it was easy.
You removed half of her,
a kind of leaf,
and there a bodied thing inside,
still in the process of speciating,
a vintage barbie. It held medieval weight.
At the party, I walked in
as our childhood's doll,
a pioneer in river boots,
St. Lucia, a crown of ivy
unlit, flammable,
until I stood in that fire,
like the salt candle I lit to seem elsewhere
called Swedish dream fresh from the sea.
What's my own?
The very one
And then those spots were charged with cruelty
when I stepped into them again: the line in which I
existed between two men arguing over time, and
a coolblue conditional sky, half of glass.
We ignore a river and each other.
Last summer, decimated at every length, everything
was at an angle, of stone, but with a wooden color—
how could I abandon it?
How the age of the painting webs
from the last point to the edge, the inside
crushed blue of Ingres' gown, a look they gave,
a violet sharp wavelength stretched to the cyclamen red
of my dress, to me.
Even
I've been still, not moving anything, so when someone walked through the door 
and said this is exactly how I wanted to find you,
I would pretend it was not against nature that it was me—
fresh salt        rerecord          I know how to live my life now.
I love this breeze that messes up my hair,
that whole hall of wind that was always there right before I stepped into the gym 
to perform
or try out. I always imagined a sweet woman who had died before I was born.
I brought her out into that feeling against me.
I imagined her and stepped into it. I imagined it and stepped into it.
That breeze when I had to stomp out of the thorns in flannel and boots, soft jeans rolled up.
That breeze sitting right up after October sun too long. I'm not made for that.
Made for this white peach lavender, made for this inside.
Made on repeat with legs.
That breeze getting out of the Ninth Street Path station, the whole winding
staircase,
that whole walk, every petal.
This woman on the street with her eyes closed.
Let this vision stand.
One where I'm patient. One that moves me still.
Ceramic Lamp with Cursive Message
The lamp in the borrowed room said, "This Is It!"
We meant otherwise, and the room said no this is it.
As there are ways to code intensity on the brain like a map,
the lamp was placed in the kiln, so it could say it
to us. In those rooms unheated and rooms with a fire,
there was an alarm clock going off. I didn't notice. He said it
matches you.
Let's make it
across the river before the bridge falls.
We did. Not frightened by the halo it
gave me, I cracked open the length of my name
to match how long it
would take you to reach me.
The blank moon of a period shortened it.
Each letter a trap door. Like a letter carrier, I found the message
on a torn business envelope. I'd reached for anything when it
came. Silence,
that space inside the envelope. It
was sent before I finished. I meant I wish I could join you.
I touch our conversation, it
all disappears. My mother asks, would Lauren Bacall behave
this way? Would she carry on about it?
I say, Ma, this is what happens. This is what happens every time
Schopenhauer uses the Will and I misread it
as love,
—your
Lauren
Lauren Hilger is the author of Lady Be Good (CCM, 2016.) Awarded the Nadya Aisenberg Fellowship from the MacDowell Colony, where she was a fellow in 2012 and 2014, her work has been chosen for Harvard Review Online's Poetry Pick and has appeared in Gulf Coast, Kenyon Review, and Massachusetts Review, among other journals. She serves as a poetry editor for No Tokens.