This First Proof contains four poems titled "An Intersection of Leaves not Likeness" and "An Intersection of Leaves not Loss."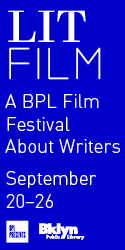 An Intersection of Leaves not Likeness
Weighted my listening to follow crow's last caw slip beneath
nightfall.
Leaning over this patch of ragwort. Every yellow tang needn't be
untangled.
My safety caught again outside its own quarantine.
Wild grasses, tamped down, dried in a whorl, delicate fingerprint.
Kicking gravel away at an exact angle, a substantively empty
ambition.
Each leaf's shape overhead is instrumental in night's operatic
expansion.
But I hear only dusk's quiet, a supple glove to pull on, over my
erratic attention.
All the vowel of cows disappearing into landscape, no dissonance.
Sharpening a vague attention on the whiteness of a star is a
mastery of the emotions involved.
An Intersection of Leaves not Likeness
The tallest pine throws color back against the sky without losing
balance.
Dirtied a disappearance until it seeded, sprouted green.
Feel the blood midsummering in the pulse between magnolia
petals.
In the gap between hillock and my over-identification with its bodily
shape, a revising, ancient and permeable.
A requiem for the guidebook.
Suspect I've let an apron of atmospherics surround me when I
mistake the merely for the met.
Serve purpose, but loosely. The observable rabbit hole will already
be abandoned.
Mallards landing on lake water push the darkness lapping at lake's
shore.
A hollow within their loud squawks and mud scrabble. Where dusk
travels.
An Intersection of Leaves not Loss
Here are thickets of bulrush, small-flowered with their whitening the
width and length of the small bed where, again, I leave my mother's
death.
I imagine a thread of water, not air—not thrown, but set afloat by
her last breathing. What I wasn't there in the room to witness, I now
see suspended from one tree branch to another, too delicate to be
gathered and wound around the circumference of the body.
All motion is disguise—even the way I exhale and hold myself
breathless, without realizing it. When is all motion entirely gone?
A mothered gray, rising with dusk. After my long standing still, as if
I were moving, through the white quick-rowing fog.
A small clamorous in-growth of flowering sage behind wide-leaved
ivy—the way a dream hides, but never hampers, its seedheads.
Wild, spiky, helter-skelter of berry bramble, crinkled but not
cramped, with dis-equilibriums. Growing bodiful, not beautiful.
As if from out of a porous spontaneity, the first night-riding star. But
only to the edge of my elasticity.
Night sky, a sea of measurement's burials.
Aerial distances are least obedient.
An Intersection of Leaves not Loss
Early wetness of morning grasses, soreness in their absorbing
yellows and greens—rub them and reverse abstinence.
I hear the morning fog resting between my ear and sound.
A responsibility, dull and wide.
Empty, the morning valley, and behind the valley, my mother's
inescapable face, and behind her face, the meanings I try to make
of death remain self-regulating.
This cloudlike passage of my eyes along treeline is not staring, but
a dabbing and blotting of intent.
Under the rank and regime of wild iris's color, the leaves on its
flower-stalk secrete shadow—a more accurate gestation-measure
of summer.
A moist odor of saffron, diffusing itself or the air around it.
My imagination's smoothness in observing my mother's corpse.
A slick place I still carry in my palm, and stroke.
What else must obey, inside the lungs, around the ribcage, after
muscle proves itself exhaustible?
After her breathing stopped. The body is carapace. Intermittently
transparent, a waterdrop.
This issue of First Proof is funded in part by the Bertha and Isaac Liberman Foundation and the Thanksgiving Foundation.
Rusty Morrison's the true keeps calm biding its story won Ahsahta's 2007 Sawtooth Prize and Whethering won the 2004 Colorado Prize for Poetry. Her poems, essays, and reviews have appeared in Boston Review, Chicago Review, the Modern Review, New American Writing, Pleiades, Rain Taxi, Volt, Verse, and elsewhere. She is also co-publisher of Omnidawn.
Originally published in
Featuring interviews with Adam Bartos and A.M. Homes, Jacqueline Humphries, Tod Williams and Billie Tsien, Andrei Codrescu, Mary Gaitskill, Matthew Buckingham, and Pauline Oliveros.