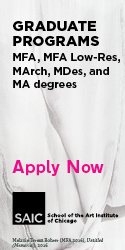 Lesson
Touring the Penn Center, St. Helena's, SC
I am wading through the dark morass of history,
Beaufort at dusk fills with humid air from the swamps
and the mangrove of stagnant sea water's calm
rice ponds, and the muttering old spirits,
the sharp lament of crickets and the trees close in
on us. The ground gives, stretches of white
sand, fresh earth that will not hold bodies.
Everything shifts here and the apocalypse of bodies
given up on holy nights is a common ritual.
I am teaching them about the bloody rituals
of human chattel, shattering all myths, all excuses—
the doctrine that it was ignorance, sheer prehistoric
stupidity that allowed such brute disregard
for the black soul. I am aware of how callous
these students grow to ward off the piss fear
of having no recourse but to weep or shed blood—
truth is the smashing of old comforts. I am telling
Carlos, Jerry, Uniqua to look into the past
of these South lands to find the squalid
histories of their blood; and why must I
offer them such heavy truths, these black
boys and girls who seem desperate for a language
of survival? Oh, that it was not anger, this lesson
of memory I now teach, but how can we touch
such gummy memory without ire? We must all learn
why we tear to hear a blue lament, a flat-toned
spiritual or see the stiff dangling image of a man,
a backdrop for a picnic? This room with its bland
track lighting—this modern orderly space—
grows dense with earth and trees, the stench
of death. In the photo gallery, the faces stare back
at us: country, African, crude images of ourselves—
the students point and laugh as if afraid to admit
the truth staring back shyly in black and white.
Before anger comes the shame or something mocking
like inexplicable laughter. I offer them love—
what I think is the narrative of survival,
then we listen to Mos Def as we drive through
the swamp, the blackening Atlantic at our backs.
 
The Idea of Her
For days he carries an unending fatigue in him;
sleep he avoids at night to avoid the idea of her,
to avoid the way his body turns on its belly to grind
out the persistent longing. He wakes on the hour
to stare at the low glow of dogwood blossoms,
to sip water, to slake the graveled throat. In the day,
he walks in dreams, her breath against him, the dumb
circle of fog blunting any strength to turn away
the feel of her. She is in his skin, settled in him
though he cannot speak of it. He catches the scent
of passing women. His eyes assess the curve and trim
of their backsides. He compares, then resents
these futile infidelities—their impotence.
He can smell her in the air, a clinging fragrance
 
Time
Not too old to feel the bile,
that back-breaking anger,
that feeling of death in my heart.
Not too old to turn on their smiles,
transparent thin things,
wanting to raise an open palm; to strike.
Not too old to watch an ancient one of them
lament the encasing of her man,
the jutting-bellied cracker, and smile …
Not too old to count their grave falling
like notches of God's blessing, to say;
"Shit, I outlived you, I outlived you."
Not too old to still my tongue,
to hum a blue gospel, while my soul
wails that old cry of motherlessness.
Not too old to dream of blood,
the taste of iron on my lips,
the swell of power in my breast.
Not too old to hear the nightriders,
to face the starched sheets of this South,
with trembling, with the heart of a child.
Not too old, not too old,
not too old, not too old.
 
Island Memory
Flying over Montserrat
Clear one island.
  The surf brings you softly
to another. Stations
  of cratered mountains, clouds
tightening around the necks
  Of these green monstrosities.
This archipelago is a trail
  of memory. On this old path
I find a new poem, a new
  way of seeing myself.
These are strange pauses—
  young tender islands.
Below, the sea is clear,
  a sharply sloping plain.
The rippled surface like a sheet
  of writing paper waiting
to be scratched in clean
  white trails: the remnant
of lives written on its softness.
—Kwame Dawes is the author of nine collections of poetry. He is the director of the USC Poetry Initiative at the University of South Carolina, where he teaches.
Originally published in
Featuring interviews with Brooke Alfarmo, Stanley Greaves, Santiago Sierra, Erna Brober, Jorge Volpi and Martin Solares, and Jesus Tenreiro-Degwitz and Carlos Brillembourg.