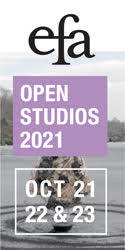 For T. S. Eliot
Red flowers, enormous and beautiful,
grew from my hands,
as if to ward off the fear of being robbed of all certainty.
I walked on my hands
and buried my body where there was mud
and my eyes filled with fine sand.
They called me the waterlily girl
because my roots were the water's surface.
But I was also bitten by a snake mating in the stream
and was blinded, I was Tiresias traveling his story without a cane.
What are the roots that clutch, what branches grow out of this strong rubbish?
maybe I'll be the last branch that speaks Zapotec
my children will have to whistle their language
and they'll be homeless birds in the jungle of forgetting.
In all seasons I am in the south
a rusted ship dreamed by my black jicaco eyes:
when I smell my land I'll go, to dance a song alone beneath woven branches,
to eat two things, I'll go.
I'll cross the plaza, the North wind won't stop me, I'll get there on time
to hug my grandmother before the last star falls.
I'll be the girl again who wears a yellow petal in her right eyelid,
the girl who cries the milk of flowers
to cure my eyes, I'll go.
The Table
I was abandoned
alongside a crab filled with red ants
later they were powder to make paint with nopal juice.
On the table scratched by the gouger: xilographia furrowing the silence
upon bilingual and brown skins.
Back then there was distance
And geography didn't benefit the word.
Beneath the tiger's hill
I searched for a treasure to tame fear
and an igneous liquid erased from my left eye
all the flowers I've seen in May.
Girl with Roots
I have a sepia photo
with watery eyes and a flower between the lips
someone came into this photo
and tore out the flower by the roots
My house is your house (mi casa es tu casa)
A Greek key pattern is woven over your head
Death is a cricket that keeps watch
From a leaf over your door.
Translated by Aura Estrada and Francisco Goldman
Aura Estrada's fiction and nonfiction have appeared in Letres Libres, Bookforum, Words Without Borders, and the anthology El gringo a través delespejo.
Francisco Goldman's award-winning novels include The Long Night of White Chickens (Grove Press, 1992) and The Divine Husband (Atlantic Monthly, 2004).
Natalia Toledo Paz lives and works in Juchitán, Oaxaca, Mexico. Internationally recognized for her work as a bilingual poet, she writes in both Spanish and Zapotec, the native language of the state of Oaxaca. She has been awarded multiple fellowships for her poetry and her study of indigenous languages, including two by the National Foundation for Arts and Culture in Mexico. She has published six books of poetry, including Guié Yaasé (Black Olive), which received the Nezahualcóyotl Award for Literature in 2004, Mexico's only national award for contemporary indigenous literature.
Originally published in
Featuring interviews with Gabriel Orozco, Gronk, Virginia Fields, Margo Glantz, Salvador Plascencia, Jorge Hernandez, Cherrie Moraga, Doña Julia Julieta Casimiro, Alberto Kalach.