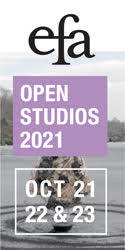 Unfailingly
All day I was subsumed into the group
Approximately nine of us, there were
several members with significantly retarded
development
functionality
Subsumed under an azure
ceiling
thatched
roof of blinding
in a good way
footstone at the foot
of the plot we scoped
a final resting place
I never wanted to leave. It was hot, even, in the sunlight
      of late morning
close to the source of the heat and the light
flat on our backs on the poor soil but in number
we were many
We walked there
I was silenced by the number
And when they asked me to speak
about
my unique experience
even
in the evening
overtime
I was (imposed upon).
Not one of you was there.
Dark Roads
In a continuing
for now
by hand
with just the sounds
it is truly
a dangerous mission
tragic and heroic
lone traveler
Overall, the sounds
pertain—more importantly
the sound
obtains
and all is not quiet today
on these dark roads
just one extra face
and cloaked
and not saying anything
on foot—importantly—
hand follows foot
this time.
What you see here, above
the blackened trees
their tall spiny future
are the annals of a dark
blue inadequate
This way I say
"You made it through"
a seemingly narrow passage
Only I
darkening
for years and years
and now
is it not disturbing
to ask a question
against a book
with quiet footfall
with hooded
imposter.
Liberate the Communards
from their excessive worry
over efficacy
telling stories
wins out handily
with democracy
on bended knee.
How Spooky Is It
Standing on a rutty road
mid-winter thaw
I recall once being told
"you're in a rut"—
How spooky it is even now
to pull anything out of the water
an old TV set
the cord a drag
Presumably it is all for the best
We are the quietest neighbors
anyone on the planet
could ask for
Better than fun
is quiet
anyone could ask for
Rebecca Wolff is the author of three books of poems. These poems are from a new manuscript called One Morning—. Her debut novel The Beginners is out in June from Riverhead Books. She is the founding editor of Fence and Fence Books and The Constant Critic, and a fellow at the New York State Writers Institute. She lives in Athens, New York.
This issue of First Proof is sponsored in part by the Bertha and Isaac Liberman Foundation and the Thanksgiving Fund.
Additional funding is provided by the New York City Department of Cultural Affairs, The New York State Council on the Arts, and readers like you.
Originally published in
Featuring interviews with Joe Fyfe, Katharina Grosse, Luis Camnitzer, Jim Shepard, Sebastián Silva, Thomas Pletzinger, Robert Wyatt, and Sibyl Kempson.