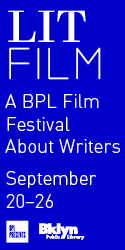 Key West
At the corner of Simonton and Amelia
there is a small junkyard that is
as beautiful to me as the deep
blue sea stretching from here to Cuba.
It has an arching tree over it
and its shards of old cars, tractors,
boating gear shine in the tropic sun
but with an American splendor
like rolling waves of grain. How odd
to have been taught to respond to
junk by my culture, and with
a patriotic fervor, so that the colors
red, white, and blue blaze through the rust.
 
The Mother of Invention
On my desk are the bills from the living
and in my sleep are the bills from the dead.
"Emptiness is the mother of invention"
says my fortune cookie. July 23, 2010.
Brooklyn. I walk in the slow rain,
never less accomplished, never happier.
Why should I doubt the world has meaning
when even in myself I see mysterious purposes.
A crow drops down for a moment,
black, rabbinical garb, croaking Kaddish.
 
Oppen
"An instrument of torture"
said the poet George Oppen
when a Catholic chaplain
waved the cross above his face
where he lay wounded
on a battlefield in France.
It was the answer of a man
who called things by their right names.
 
Dejection
The man is dead.
Sock him in the head.
Put him in his bed.
Fill him full of lead.
Show us where he bled.
See his soul has fled.
His books aren't read.
The man is dead.
Harvey Shapiro is the author of 11 books of poetry, most recently, The Sights Along the Harbor: New and Collected Poems (Wesleyan, 2006). He's editor of the anthology Poets of World War II (Library of America, 2003). A World War II veteran, he has made his living mostly as a journalist, mainly at The New York Times, but has also taught at Cornell, Bard, Yale, and Columbia.

 
This issue of First Proof is sponsored in part by the Bertha and Isaac Liberman Foundation and the Thanksgiving Fund.

Additional funding is provided by the New York City Department of Cultural Affairs, The New York State Council on the Arts, and readers like you.