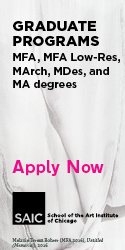 Fantasies of Privacy
Have I ever thought that I am evil and I want too much?
No, I am going to make a man pork chops and the chops will be
a cinema of compassion. Then what of that piggy?
I am writing no promises on any walls, I want to be
beholden to no creature, responsible for no breed, I am
a number and I did not ask to be bred, I never said
dream a little dream of me that was your very own volition.
I do not know the you of whom I speak. But I have an asshole
that must be kept clean and it is enough of a punishment.
Cult Bait
Xmas I am pissed when the priest
makes an ugly map of my pretty
death. I say Zip it foolio.
I haven't even chosen a burial yet.
Will there be pine, fire, jars?
I am an incense Catholic
I enjoy smoke and the abyss.
I do not wish to decode a forest
or how holy it is when the soma
evaporates from a cinema.
Do you comprehend
the vacancy expressed herein?
I will only enter your cult
if it shuts me up completely.
Nobody nobody nobody.
I learned my first prayer
in a room filled with gauze.
The room was luxurious
but it reeked of skin. The teacher
had a skull. The prayer had an end.
In Service of Demonstrating Limits
I have learned to love all the women
so you can call me a mystic now.
I have stopped dodging abysses
so you can call me a martyr.
Still a hellion lives in my organs.
How can a prophet help anybody
if she has not pissed all over herself?
You have to keep pissing up
if you are going to help anyone.
Attach the first draft of the abyss
to the edited abyss and pray.
My drunk god got drunk on tamales
cooked in kerosene. I am still praying.
The thicket before the windows
to the soul is fun. I wish god
a slow recovery.
The Great
This is a conversation.
I am conversating with The Great.
Though I know no perfect talk exists
and if it does I will never talk perfect.
I talk with snow in my mouth.
I talk with snakes in my mouth.
There are many greater mouths than mine.
Can we still be friends?
Volition me to The Great!
I seek in garbage doors.
This strange seeking is not without reason
for The Great has made a million dark and slimy charms.
My palms are full of slimy cargo.
I am carving my way to The Great.
I am carving through my slimy body.
When it breaks The Great floods in.
Melissa Broder is the author of three collections of poems, most recently SCARECRONE. Poems of hers appear in Guernica, Redivider, Court Green, The Missouri Review, et al. She edits La Petite Zine. By day, she is a publicity manager at Penguin. Read an interview with Broder here.
Paul K. Tunis makes poetry comics. His work is currently featured in the Poetry Foundation's Verse, Stripped: A Poetry Comics Exhibition. Recently, he authored the small book Blind to Blue and Other Things. His two online comics are Omphaloskepsis and Blind to Blue. Once his pants literally caught fire, it ruined his boots, he's okay now.