Winner of BOMB's 2012 Poetry Contest, selected by Ben Lerner.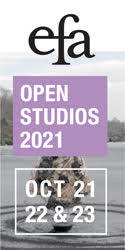 Net
We wring the museum a diary rain
& in its sheet shake unfastened the January
Entertainments an indoor century with wax

Fixed in its gold disc's glare a plate with one face
Punched in & beaming at the string of beads
Made blades with which I slash the painted

Monster's chin a beard of eyes this weather
Slips indoors & we continue sleeping off the diary
Of wax by gulping water you say you saw

The clouds wring rain of its museum
& glasses arrive brimming with wax entrainments
Joining webs of bone bleached in a horse's

Throat her slashed-off horn pasted to the day
In the diary regarding sleepers & a lidless snow

The Mail
I would like to be arrested with you under the bank

thermometer in protracted
strobe, greeting my instruments in

depositions, whittling
minutes off the rosary into

a blue bag I steal
away with, blood tweeted

into re: the smear the light
bears off repeating

my friend rides waving by & she denies it
in some thunder, the anthem

droning for
one demanding access to the marquee

we confetti off the bloom from

she rides
home with matches dripping from jeans

& I follow reserving
fire less for wishing blink

than noon's serial punctuation
flipping through flame's Post-it without reading

empty hives, deployed
in parachutes embraces if

sanctioned I swear by
night to purchase notes

for those embers, to continue singing in subtraction


Champagne Year
In chrome we were functional
I'm talking metal for our lives while eschewing skeletal gold
Like span and flex and generation, canines all

Sharpened under a land inhaling
Persons as if it had given
Up on rain, but weather's not information it only wears its shirts

And like la migliora fabbra sang this shirt is how I feel.
For you was sunburnt I are leaving we am buoyed by
Homages before day drops hits.

I do not think an occupation
Will teach us how to live but it may well teach us why to
And I welcome that stricture clean-willed as

Entertainments
Pierce sleep's flow in waves of interview
So I am assisted by a radiance of bending

From corpus
Into a paperclip to slip onto a chain
So the breath exchanged in conversation will be a sitcom that
not only

Bathes the room in blue light but may be remembered in
Waking, sweeter than the via dolorosa David
Letterman nightly takes us on with all his stupid teeth. God
knows movies

Turn us toward a castle and me I'm processing being on
holiday first with
Then inevitably from votives, so.
Do you follow? On

The twelfth day of the twelfth month of the twelfth year of
The twenty-first century let's
You and I meet from a variety of angles like magnets with
a history

Rotating titanium flame, then pry each other
From its fingers
Strictly for the feeling of extracting other nouns from
emitted light

Into a reflected one
Perforated with verbs as plentiful as rocking horses and
wooden swords
Our tongues once made iron, for with our tongues

Myth flows of its own volition, washing
Machine packed with white sheets worn as capes. Perhaps
the sheets are
Waves they are waves. Between us flows a school
The News
Transportation glows in the mammal

that you went by the banter one
last time, the conversation about the bees

that plague, they were dying, what
they would do

to vegetable, vine, dialogue off
from a different season, & we would not know

one plague from the next or
the next one

being repetition, another its collapse
another sound & still

another word of mouth
mouth the premise

& cure or would

you ride
another animal, a bird, a horse

though the road lit by hide now
plays like a

rag, song-harrowed bow, strings fucked
into sugar

that you would tip your brim upon hearing
the hive

set bridling by the speed of swarm

Daniel Poppick lives in Iowa City and teaches creative writing at Coe College. His poems have recently appeared or are forthcoming in Colorado Review, Denver Quarterly, Kenyon Review Online, and the Claudius App. He edits the Catenary Press with Rob Schlegel.
Originally published in
Featuring interviews with Miguel Gutierrez and Ishmael Houston-Jones, Haim Steinbach, Carolyn Cantor and Amy Herzog, Ben Chasny and Sir Richard Bishop, Kurt Andersen and Susanna Moore, Edith Grossman and Jaime Manrique, Lucy Raven, and Josiah McElheny.