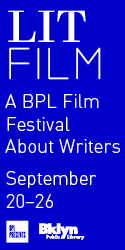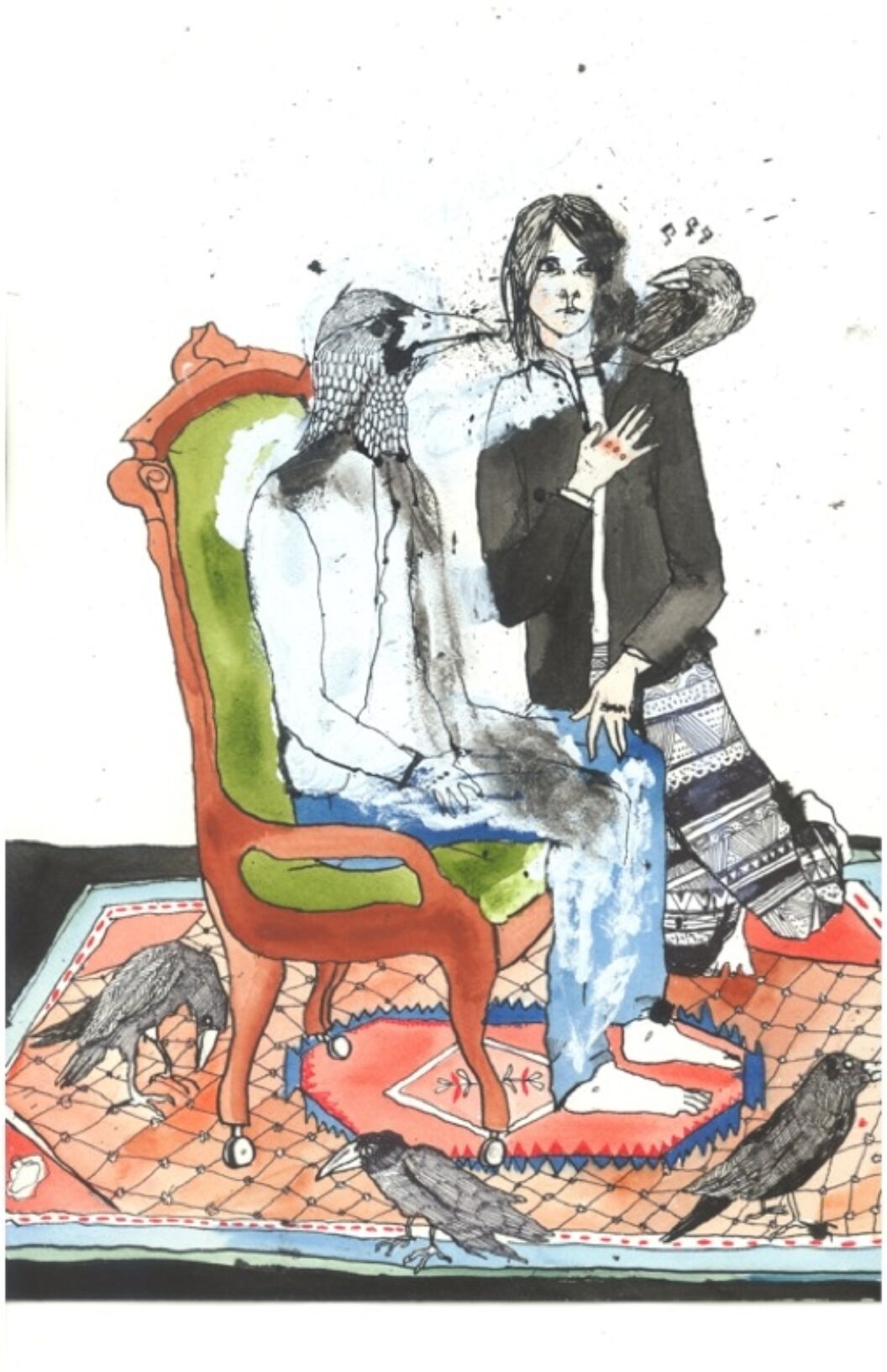 Stories

An uneasy crowd gathers in the morning sun
and I should live a little more each day.

The marks on my arm

appear in the cold.
In the shed out back, stretched

across the big chair,
there is a book about the brain opened

on my lap. Enough about brains
I say to my brain.

Press Enter
and make vigorous love

until you feel less huge
and more human.

If I had a yard I would abandon
washing machines in it

then listen to that song that gets me
late at night,

my friends' poems
circling my head like a flock

of yellow finches.

I believe in our pets buried
in the pines.

I beat the hell out of a white handkerchief
before waving it.

Do you know any horror stories?
Every night I tell God one more

and like Scheherazade, for this,
he keeps putting off my death.
You Were Lost in the Delta Quadrant
You entered at the badlands with your hair in a bun.
You missed a certain moon.
You prevailed through a chilly reception from your new friends,
stunning yourself with visions.
I was moving like a monsoon through a forest.
I was thinking about where I saw myself in two thousand years
and where I saw myself was a tiny subspace ripple
sliding through the corridors with a plastic horse in my hand.
We were in stasis for 17 days and when I woke
yours was the first face that I saw.
I didn't care that our disease
was incurable
because it was only you and I
that incubated it.
You were a governess and I was an energy field.
You drank vegetable bullion, suffering in solitude.
I wanted to bloom in a field of toxic dust
and you talked me out of it.
In your spare time you sewed a blanket, your strange femininity
like a hybrid flower where I was confined.
I cut a lock of your hair with a Neolithic stone
and with it I made a fire.
You put a handful of worms in my mouth to keep me alive.
You put yourself in between a planet and missile.
You fell in love with a computer-generated father of two
and broke his heart. You were frightened.
I told you I could be trusted. I escaped in a tiny ship.
I had a plan. You gave a speech.
You wanted to gather energy from a cloud of purple light
and you were secretly all along
assembling your manifesto
through a series of captain's logs.
Once, there were two of you
and you each wanted to die for the other's greater good.
You fought over the other's right to live.
You respected and contradicted yourself.
At the last minute of the self-destruction sequence you died
and you also continued on.
You wanted to brush a strand of hair away from your face
but you didn't. Your arms were supplemental.
I saw you in a dream intruding on another's dream with diplomacy.
I told them to take you away at once
and then shook without you in my presence.
I wanted to live with you on an uninhabited planet
and build you a house. You wanted to see Bloomington Indiana again.
You look good in red.
Once, you woke up beside a God
and were furious at his presumptuousness.
You wore a scarf of alien silk.
Became repulsed by lavishness and empty hedonism.
I was in a bad part of Brooklyn
and you were in my mind internalizing sadness.
Making scary situations sexy.
Making lingerie on shimmering bedspreads militant.
You came into my mind and I made you more tea
we talked about the past. I said too much—
the sort of noise one makes
with a flask; cognitive behavioral therapy
barking like a seal in a mid-sized pool of my brain.
The more I drank the more deliberately I defended my haircut
—which lead me to family—those broken snipers
in their unpeopled region of space—each shot silent,
each bullet like a shooting star across a prehistoric sky—
I was evolving. Picturing myself prevailing through a series of obstacles
equal to iridescent natural disaster,
my head stuck in a banister of longing. I stood
a little behind you taking notes.
You sent me on a secret mission every night.
And there was a beautiful gash on your cheek.
The Abominable Mystery of Flower Evolution
the little wishbone of a rotisserie chicken
under clouds pretending to be water
our un-publishable déjà vus
a mint condition snake skin
your clothes
my heart going to ruin
your genetic Polish material
swapping spider orchids for calla lilies
for snowy roses
I am reflected by you
in a glass marble twenty feet away
some trapped vigor in your eye
the pitying turtledoves
feeling
my wooden leg shake
I have the same basic material as a cricket
lifting my violin
unable to articulate the grasses rubbing
the inadequacy of modern apples
scent of all the orchards in Vermont
counting each odor we come across
dead skunks still emitting their passive aroma
blowing over the milk cows
who wait painfully
to be milked—
steam from the chicken pulled apart
some dumb autumn sleep
as fathomless
as good
as the personal laboratory
of great losses
A Bewilderment
I have lost all luscious dreams
beyond all kingdoms of thought.
But then I feel a little happy thinking of you
the way we invite our love to the table
to eat what's left; I make a stream
connecting the baseball card in my wallet
with the you in my mind.
Later the Ambassador
to the Interior wants to negotiate
without radiance
on her unimagined furniture.
She is a photographer standing at the tiny gate
beside Niagara's escarpment.
My religion appears ruptured with a honey-smelling tree,
something with one millionth of an inch
from rapture,
indulging in meaning and quiet panic.
See how the sun carries certain weight.
It looks like a wild egg
from a prehistoric bird broken open
on a baffled hill. I want to go out
and ride the back of a parable
or walk up and down the city looking
for something that thrilled me back in the day.
Back in the day I tore
jubilant Edwardian script
across a savannah.
I wrote that there was no
stopping a forest
from taking what it wanted.
Bianca Stone is the author of several poetry chapbooks and an ongoing poetry-comic series from Factory Hollow Press. She is the illustrator of Antigonick, a collaboration with Anne Carson, and her first full-length collection of poetry, Someone Else's Wedding Vows, is forthcoming from Tin House/Octopus Books. She lives in Brooklyn.