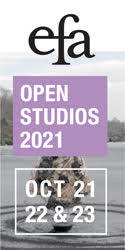 Marine Life

Remember that time we stood in the surf
and mourned its havoc before it was gone,
and kept walking crazily into the waves
because we couldn't get that feeling back?
Here's where you stood
with your last lover, and here's
where I stand with you,
bone-deep in fish hooks and salt.
Remember the gull tearing
into the chop, coming up empty-beaked?
And out on the sandbar, an elderly man
with the legs of a crane, waving triumphantly?
He might have shouted "I made it,"
but its deafening out there
so far from shore. One wave breaks, the next
pulls away, a serenade of flotsam and noise.
Then he was swimming, a blur on the water.
We couldn't tell what sort of bird he might be.
Another Disappointing Perigee Moon
Hello, supermoon, my full-fledged saturant:
blaze-bright in the black sky. Tonight,
a mess is born. The marriage of chaos
and affection. To know too much, to desire
too much, the first time like a relic.
The oval orbit spins itself dizzy,
circles close, pulls away, deranges
the distances.
This is how I want you to be:
a body astonished, strung tight
across the black matte of evening.
A little bit drunk. Gaze-shy and stroked.
What to say when surrender comes?
What becomes of our promise to behave
like lovers? Science doesn't lie.
It's the end of a beautiful summer.
First Named Storm
There's a voice that calls children inside you.
There's a scientific name for "thunderhead,"
for wires sparked in a thickening sky.
Worry about the baby
sleeping beneath the rain-streaked window.
Worry about where the dishes are stored,
the sheets folded neatly, worry
about the shelves and their contents,
the closets washed out to sea.
And stillness,
the transit of worry.
Worry these lavish inventions,
the cradles and cribs that spin in the flood.
Worry the swift moving surface, clear where the
    light hits.
And deeper, where everything broken tumbles away.
Worry the spider clinging to the edge of the pool,
its tiny legs twitching like nerves—
one in water, the other on land.
Letter Home
I still haven't learned how to throw a party.
Never again will I dispense advice
to a man with no feeling for animals.
When you get this letter, I might be remarried.
We met in a car crash and nobody died.
Remember the dog who disappeared?
Remember the other dog who disappeared?
There was a girl in high school who fell off a cliff
after hanging around getting high all afternoon.
In the first seconds of her fall, before she knew what
    was happening,
she feared she'd be punished for missing school.
They said her heart exploded before she hit the ground.
But how could they know that? They only knew
their own hearts were safely tucked behind their ribs,
and would stay that way all the way home.
Why am I telling you this after so many years. The dogs
never came back. They took their shot in the big,
    wide world.
Leslie Shipman's poetry has appeared in a number of journals, including The Kenyon Review, Mid-American Review, Bellingham Review, and The Laurel Review. She has also been anthologized in Best New Poets 2005, and nominated for a Pushcart Prize. She lives in Red Hook, Brooklyn.
Originally published in
Featuring interviews with Hope Gangloff, Richard Thompson, Matías Piñeiro, Joanne Greenbaum, Gyula Kosice, Fiona Maazel, Phillip Lopate, Abraham Cruzbillegas, and David Grubbs.