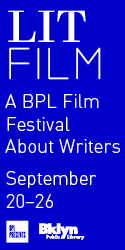 Vivarium

That they were transient, contingent, and intended to suffer
my captives knew.

I gather.

Like a cobweb with a too-voluminous catch—

a honey bee
or other behemoth—

dominating,

my soul's affinity for confirmation
stretches and distends in open-ended invitation,

and follows the curvature of spacetime as it has been

interpreted digitally in the planetarium.
A white-line diagram.

And if I cannot exactly know the feelings of non-verbal beings,
I'm nevertheless pricked by multiple projections that dart and scatter

whenever a creature has an experience.

 
I Do Not Sleep For Sleep Is Like The Wind And Trees Amazed

I do not sleep for sleep is like the wind and trees amazed
by sleep's persuasive gaze

and all insistence
signals in a speechless insect's cochlea:

I do not sleep, I do not sleep, but is itself this selfsame seed
consumed unseen.

In glistening jelly themes and hollower than Appalachian mines
among pines,

my praise, applause, my anathemes, my subtle worms combine

when moon a world-dividing language sings,
above the hook-and-ladder's diphthonged, crystal, ruby fountain sounds.

Such is my state, my stateless mind
a widowed turtle or green mother in some shady grove,

lost in her native tongue.

 
The Promise of Cream

As false a handle as any I've seen on a ghost-jug at the center of a dream—but on seeming's terms, cast to cope with a content heavier than milk, and certainly than water. Thick as a bull's neck, buttressed, a thing to hold to and be anchored by, on a plain jug, at the still hub of a spinning ball on a slapped-together trestle (backdrop and display for the jug)—which only stands to justify, make useful, the spousal handle. Which, when I reach to grasp it, wanting to adjust the whole jug's angle (and this itself inside the jug-dream) eludes my dream-hand. And my hand retracts as if badly burned by rejection. But is the influence of hand on jug, or jug on hill, this show's true star? Into what open hole does the tipped jug spill its richest implications? Through all the wild green fluxion of the caught hill stilled, now that I notice how transparently it wraps its center, can it be only eye?

 
Between Toast and Apples (Seduction)

Who would be in love with, so beholden to, a clear syringe and why but for its shape or luminosity, its ample but controllable generosity, its unselfconscious moonlight oozing, the breast-milk succour of sugary pharmaceuticals or squeezing or depressing's simple mechanisms? All of expression and reception a given and freely flowing—you could go from A and bypass all the alphabet to Z and still say volumes, or as a waiter told me, go off sleeping at a table set for two, to wake up later with a face of cake and maple—but who knows how came you by this Paradise? I'm a drinker of kind substances also, sweet liquids calibrating lovingly my coils. And also I remember someone much like "Sarah" in my loins and strangers' children squabbling in a wet square over coins. With the subtlety of certain lovers or the certainty of the subtlest ones who seemingly enter no requests into the mirror of the other, with a forgery of equanimity no less beautiful than an original, this man says "I am" and I am him.
Miranda Field was born and raised in London. She has won a "Discovery" / The Nation Award and a Pushcart Prize, and her first book, Swallow (Mariner Books, 2002), won the 2001 Katharine Bakeless Nason Literary Publication Prize in Poetry. She lives in New York City with her husband, poet Tom Thompson, and their two children.
Originally published in
Featuring interviews with Sol Lewitt, Vera Lutter and Peter Wollen, Rikki Ducornet and Laura Mullen, Edward St. Aubyn and Patrick McGrath & Maria Aitken, Jon Robin Baitz and Stephen Gaghan, Gina Gershon and Dave Stewart, EL-P and Matthew Shipp, and Suzanne Farrell.