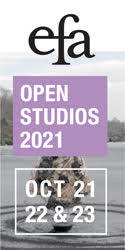 Stay Awry
The challenge is not to launch into space. It is how to treat other people. It is learning how to soften the memories of our fathers watching television. They are recently retired, Discovery, a few other shuttles. Endeavour. My father named me Endurance. In the eastern language, where I was a guest, the word for old is star. The one-and-a-half inches' height your frame gains in space is not enough of an enticement for me. Texturally, we assert ourselves against disturbances, because what else can we do. The challenge is always the return from space. How not to be cruel toward that which is not under control of the will. How to stop considering ourselves so sensitive, marveling over details. Everything is huge. The vibration of The Three Stooges on TV too late, after the house is done for the day. The vibration of fathers watching. A nightly landmark event. Sometimes the news story is that no one was hurt.
Idville
Compulsion is part of the history of each thing there is. The careening car comes to a stop. Because the car stops, we continue. Our new plant has read The Iliad. Like anything held under water, it struggled to be made impartial. Inertia motivates us. I will stop speaking only when acted upon. We're always glad when the fair leaves. Then you have to make believe the population was not there to kill, which it was. Anonymity is criminal, I mean critical. I'm not an expert, but I'm your expert. I'm the best chance you've got. Your realizations may lack in refinement. They won't be patented. You will make it across the ocean despite the volcanic ash cloud. It's been in the plans forever. You've got the right idea and you're in the right place, and it's still wrong.
Sudden Vanity
Your surroundings don't exist in their natural states. Your surroundings must revert back to their natural states. You can't help but think of the saddest song in the most protective way. You look into all the possibilities for the day, even those that don't apply. Fit your fingerprint into the little abyss made when the blood orange was cargo. A boy exploring the woods discovers remains. As though there were suddenness, his mother calls for help. As though there were a balconied need for relief. Given by a call center overseas, your new password is America321. He repeated it, America, America. Never did I love a countdown. The dresser started out empty. You were so sure you had one more wish left. Not many times have you left a bed unmade. Let's not forget that ambition is a tragic flaw.
The Future Farmers of the Future
A gull's grief makes it seem like we should be near salt water. Any noise of yours makes it seem like we should be near bounty. Indulgence heaped on indulgence. We will be survived by the first definition of a life, which is used to represent an inanimate thing understood, previously mentioned, about to be mentioned, or present in the immediate context. Consider delay's multivalence, how, like an antibody, it flashes and asks why. You like my funny work better, but I don't have any funny work. Altruism is under study. When finished with the study, generously I napped. That I will give training shows that I know what I'm doing, or it will show that I don't. In this instance, I am a little more forgiving than usual. Fronds for whipping in the parking lot after the service. Your whole life has been a crisis. Unfavorable climates disrupt traditions and movements. When need be, we make substitutions.
Jennifer H. Fortin is the author of We Lack in Equipment & Control (H_NGM_N Books, 2013) and Mined Muzzle Velocity (Lowbrow Press, 2011). She lives in Upstate New York. For more, visit jenniferhfortin.com.