Forms of History: Andrea Geyer Interviewed by Matthew J. Abrams
Photographs and textiles that materialize community.

Discover MFA Programs in Art and Writing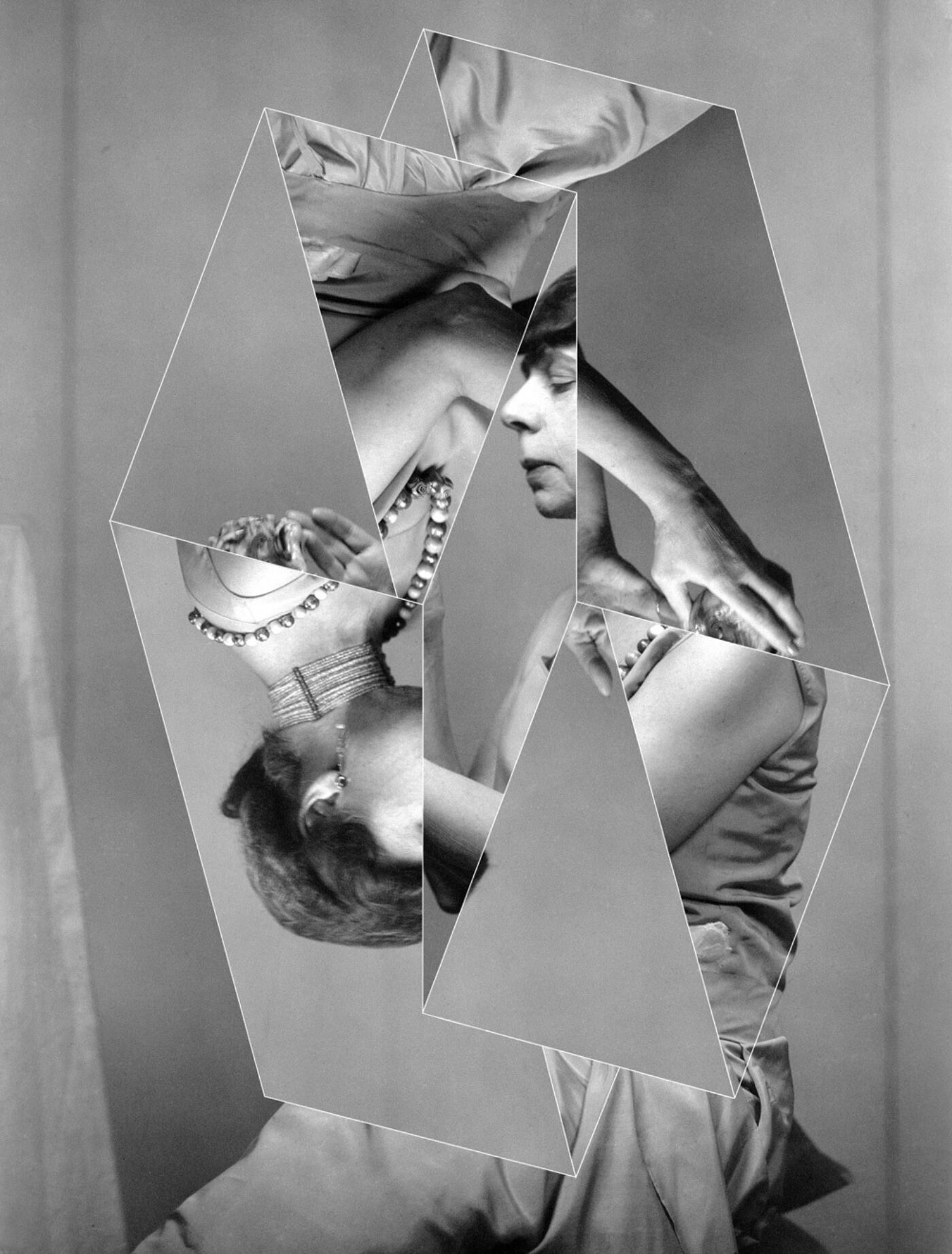 More than five years ago, Andrea Geyer began a concerted investigation into the women who helped create American modernism. In particular, Geyer researched women-led salons, which became crucibles for this new culture. These inquiries have since triggered numerous artistic projects, including Revolt, They Said, and Geyer's current show, If I Told Her, at Hales Gallery, London, continues the trend. Just before her opening, Geyer invited me to her East Village studio to view the forthcoming works.
—Matthew J. Abrams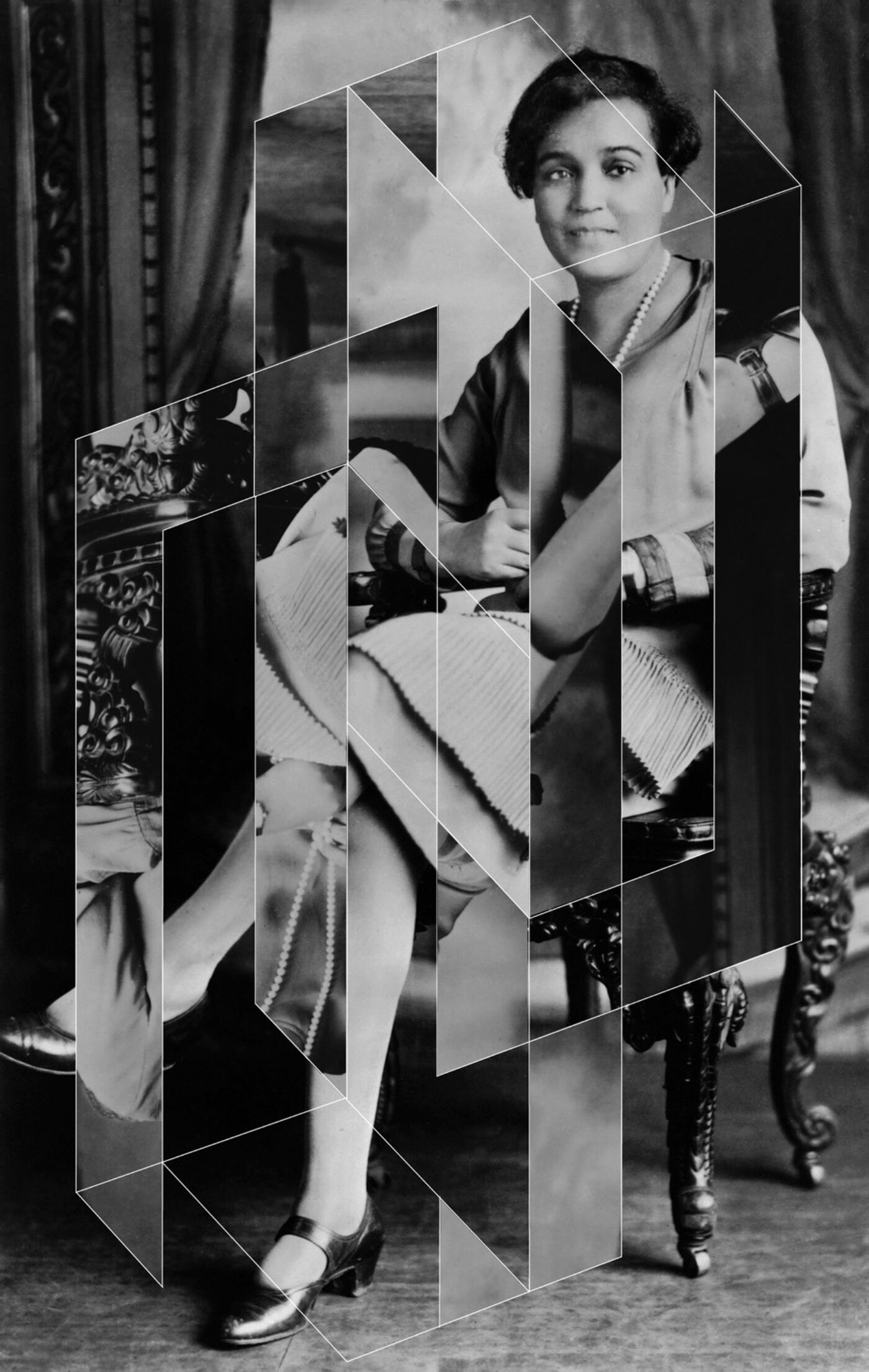 Matthew J. Abrams These collages, which appear to be made from a single cut-and-rearranged portrait photograph, are stunning. Is this what you'll be showing at Hales?
Andrea Geyer They're one part of the show. They're called constellations. I've been saying this for a while: I feel like this is going to be my last focus on the female-identified protagonists of modernism in this country, but they do seem to come after me. And as we've talked about before, these salons became exchange spaces—hotspots or epicenters where information and people would enter and something new would exit, and I felt compelled to create a body of work that lets us think about these places.
I tried to find pictures of these women, and thanks to Carl Van Vechten, of course, and Arnold Genthe, and Berenice Abbott, too, we have many. I had these photographs around for a while, and I realized that, with the photographs themselves, we can see them but we can't really see them, and I was trying to find a methodology that would allow me to materialize exactly how they manage being there while not being there.
I had done an earlier project that was very specific about the women at the Bauhaus, for which I used Josef Albers's structural constellation drawings, which are architectural drawings that are mirrored within themselves. They have this interesting property in which all the fields that are created within the drawing are mirrored, or repeated, so to say. I used it as a way to express how the Bauhaus women are always seen through the prisms of their male counterparts—lovers, husbands, colleagues, or whatever—and how the Bauhaus history, like so many histories, is narrated through the men. Using the drawing as an actual prism turns things and mirror things within itself. But then I thought: What would it mean to challenge myself and make drawings on my own terms, and make those drawings responsive to the actual photographs?
So, I looked at each portrait of each woman-identified person who ran a salon, and then made a drawing that would help create a different kind of energy around her, not only representing her, but also representing her through the fragmentation, through the beauty, through the kind of energy to which they are either present or absent in history. The beauty of this project is that it's going to be endless.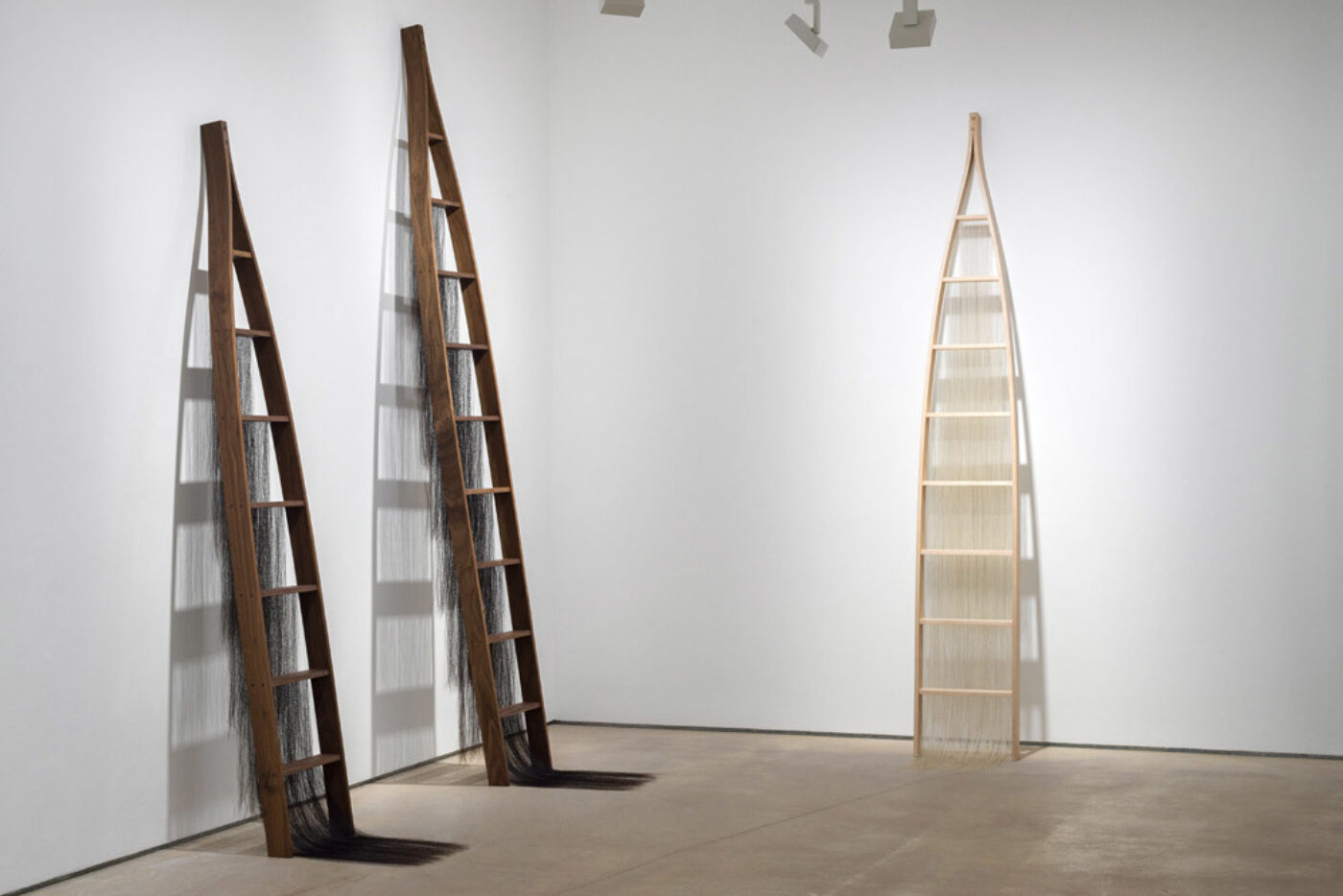 MA It's really interesting that both this project and Revolt, They Said, which are about recuperating the role that women played in modernism, can be self-perpetuating, or can become more and more densely thicketed. There seems to be a smart formal parallel here, where the photographs become as thicketed as the histories that surround them.
And also, having personally scrutinized these photos for so many years, there really is this weird estrangement that you've created, an ostrananie, if you will, where the figures are sort of revivified, but transformed, too, in this very powerful way.
AG Yeah, you start looking at them.
MA But about the Hales show. I understand that the constellations are only one element.
AG I had felt intuitively the necessity for objects. I've studied a lot of Caspar Neher—Bertolt Brecht's stage designer. I've been really interested in his work, and the way that he works with banners and structures, so I started looking at curtains, and the idea of fabric; of course, Revolt, They Said is a kind of weave, too. So I was interested in this idea of fabric and pattern as something that becomes the backdrop for something else, and I first made curtains for my SFMoMA installation. Those curtains included patterns that were lifted from very early lesbian and feminist magazines, starting in the fifties with The Ladder. The Ladder was an important publication that became a way of creating a community that couldn't materialize through a shared meeting, and ever since I've been thinking about them. What's so beautiful about a piece of fabric is its potentiality—that the fabric has a history woven into it, or even a community woven into it—which then becomes a potential for something. It opens up a space for something to be done, rather than a space that closes or documents something that has been done.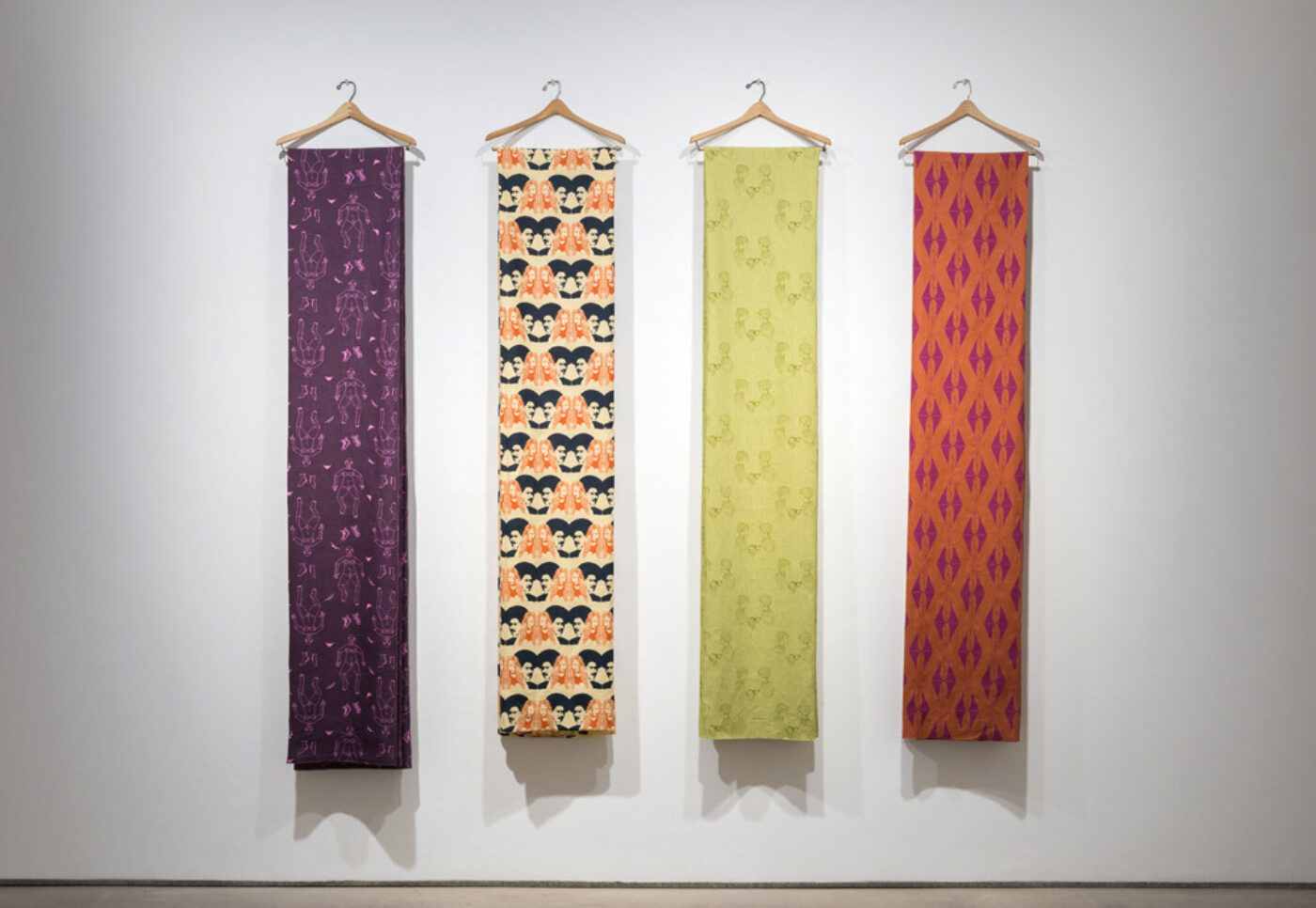 MA The interesting thing about fabric, and I think a lot of your projects parallel this, is that while it is inherently flat, it always must inhabit space; they're always about space, actually. Most of the things one does with fabrics involve the body, too; and I realize that there is a connective tissue here between a lot of your projects—that they never completely abandon the body. I feel like many of your contemporaries don't want to leave the body either.
AG Or they want to return to it, because the body is the realm of experience, and while I do think we're in the business of offering spaces for imagination, for me, that always occurs in the realm of a body, in the realm of experience. Because that's what we have—that's all we have.
Andrea Geyer: If I Told Her is on view at Hales Gallery, London, until March 3. A fragment will then travel to Hales Gallery, New York, from March 6–April 14.
Matthew Jeffrey Abrams is a writer living in New York. He completed a PhD in Art History at Yale, where he investigated these same, women-led salons.