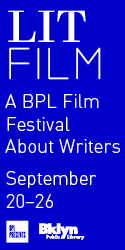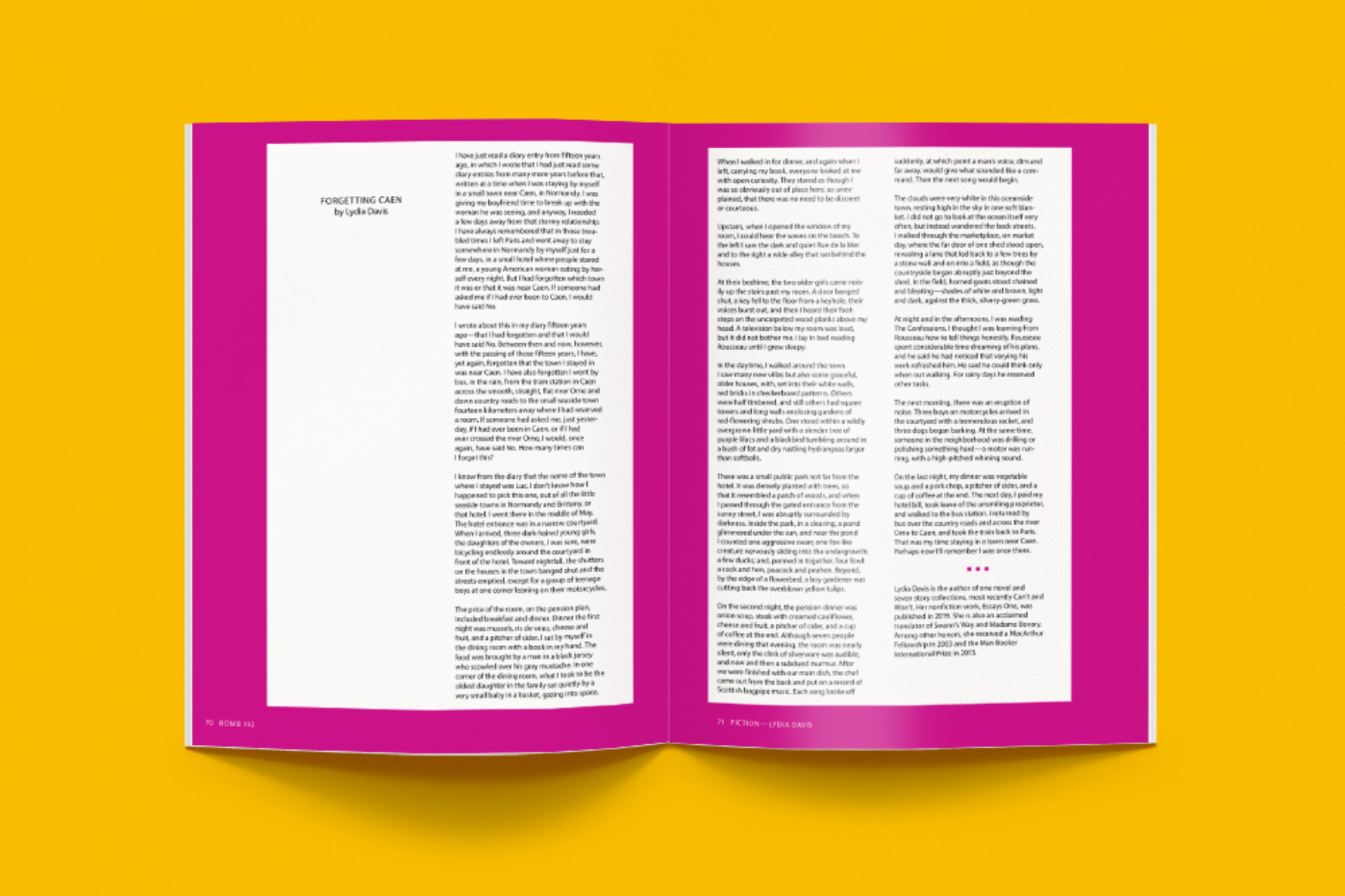 I have just read a diary entry from fifteen years ago, in which I wrote that I had just read some diary entries from many more years before that, written at a time when I was staying by myself in a small town near Caen, in Normandy. I was giving my boyfriend time to break up with the woman he was seeing, and anyway, I needed a few days away from that stormy relationship. I have always remembered that in those troubled times I left Paris and went away to stay somewhere in Normandy by myself just for a few days, in a small hotel where people stared at me, a young American woman eating by herself every night. But I had forgotten which town it was or that it was near Caen. If someone had asked me if I had ever been to Caen, I would have said No.
I wrote about this in my diary fifteen years ago—that I had forgotten and that I would have said No. Between then and now, however, with the passing of those fifteen years, I have, yet again, forgotten that the town I stayed in was near Caen. I have also forgotten I went by bus, in the rain, from the train station in Caen across the smooth, straight, flat river Orne and down country roads to the small seaside town fourteen kilometers away where I had reserved a room. If someone had asked me, just yesterday, if I had ever been in Caen, or if I had ever crossed the river Orne, I would, once again, have said No. How many times can I forget this?
I know from the diary that the name of the town where I stayed was Luc. I don't know how I happened to pick this one, out of all the little seaside towns in Normandy and Brittany, or that hotel. I went there in the middle of May. The hotel entrance was in a narrow courtyard. When I arrived, three dark-haired young girls, the daughters of the owners, I was sure, were bicycling endlessly around the courtyard in front of the hotel. Toward nightfall, the shutters on the houses in the town banged shut and the streets emptied, except for a group of teenage boys at one corner leaning on their motorcycles.
The price of the room, on the pension plan, included breakfast and dinner. Dinner the first night was mussels, ris de veau, cheese and fruit, and a pitcher of cider. I sat by myself in the dining room with a book in my hand. The food was brought by a man in a black jersey who scowled over his gray mustache. In one corner of the dining room, what I took to be the oldest daughter in the family sat quietly by a very small baby in a basket, gazing into space. When I walked in for dinner, and again when I left, carrying my book, everyone looked at me with open curiosity. They stared as though I was so obviously out of place here, so unexplained, that there was no need to be discreet or courteous.
Upstairs, when I opened the window of my room, I could hear the waves on the beach. To the left I saw the dark and quiet Rue de la Mer and to the right a wide alley that ran behind the houses.
At their bedtime, the two older girls came noisily up the stairs past my room. A door banged shut, a key fell to the floor from a keyhole, their voices burst out, and then I heard their footsteps on the uncarpeted wood planks above my head. A television below my room was loud, but it did not bother me. I lay in bed reading Rousseau until I grew sleepy.
In the daytime, I walked around the town. I saw many new villas but also some graceful, older houses, with, set into their white walls, red bricks in checkerboard patterns. Others were half timbered, and still others had square towers and long walls enclosing gardens of red-flowering shrubs. One stood within a wildly overgrown little yard with a slender tree of purple lilacs and a blackbird tumbling around in a bush of fat and dry rustling hydrangeas larger than softballs.
There was a small public park not far from the hotel. It was densely planted with trees, so that it resembled a patch of woods, and when I passed through the gated entrance from the sunny street, I was abruptly surrounded by darkness. Inside the park, in a clearing, a pond glimmered under the sun, and near the pond I counted one aggressive swan; one fox-like creature nervously sliding into the undergrowth; a few ducks; and, penned in together, four fowl: a cock and hen, peacock and peahen. Beyond, by the edge of a flowerbed, a boy gardener was cutting back the overblown yellow tulips.
On the second night, the pension dinner was onion soup, steak with creamed cauliflower, cheese and fruit, a pitcher of cider, and a cup of coffee at the end. Although seven people were dining that evening, the room was nearly silent, only the clink of silverware was audible, and now and then a subdued murmur. After we were finished with our main dish, the chef came out from the back and put on a record of Scottish bagpipe music. Each song broke off suddenly, at which point a man's voice, dim and far away, would give what sounded like a command. Then the next song would begin.
The clouds were very white in this oceanside town, resting high in the sky in one soft blanket. I did not go to look at the ocean itself very often, but instead wandered the back streets. I walked through the marketplace, on market day, where the far door of one shed stood open, revealing a lane that led back to a few trees by a stone wall and on into a field, as though the countryside began abruptly just beyond the shed. In the field, horned goats stood chained and bleating—shades of white and brown, light and dark, against the thick, silvery-green grass.
At night and in the afternoons, I was reading The Confessions. I thought I was learning from Rousseau how to tell things honestly. Rousseau spent considerable time dreaming of his plans, and he said he had noticed that varying his work refreshed him. He said he could think only when out walking. For rainy days he reserved other tasks.
The next morning, there was an eruption of noise. Three boys on motorcycles arrived in the courtyard with a tremendous racket, and three dogs began barking. At the same time, someone in the neighborhood was drilling or polishing something hard—a motor was running, with a high-pitched whining sound.
On the last night, my dinner was vegetable soup and a pork chop, a pitcher of cider, and a cup of coffee at the end. The next day, I paid my hotel bill, took leave of the unsmiling proprietor, and walked to the bus station. I returned by bus over the country roads and across the river Orne to Caen, and took the train back to Paris. That was my time staying in a town near Caen. Perhaps now I'll remember I was once there.
Lydia Davis is the author of one novel and seven story collections, most recently Can't and Won't. Her nonfiction work, Essays One, was published in 2019. She is also an acclaimed translator of Swann's Way and Madame Bovary. Among other honors, she received a MacArthur Fellowship in 2003 and the Man Booker International Prize in 2013.
For subscribers only, a broadsheet featuring two additional stories by Davis is included with issue #152. Don't miss any of our subscriber-exclusive content—sign up today.

Originally published in
Our summer issue includes interviews with Amoako Boafo, Jibz Cameron, Brenda Goodman, Odili Donald Odita, Jenny Offill, Nicolas Party, Rowan Ricardo Phillips, and Craig Taborn; poetry by Safia Elhillo and Nathaniel Mackey; prose by Lydia Davis, Marie-Helene Bertino, and Saidiya Hartman; and more.