European Cinema at the 54th New York Film Festival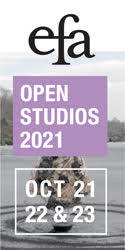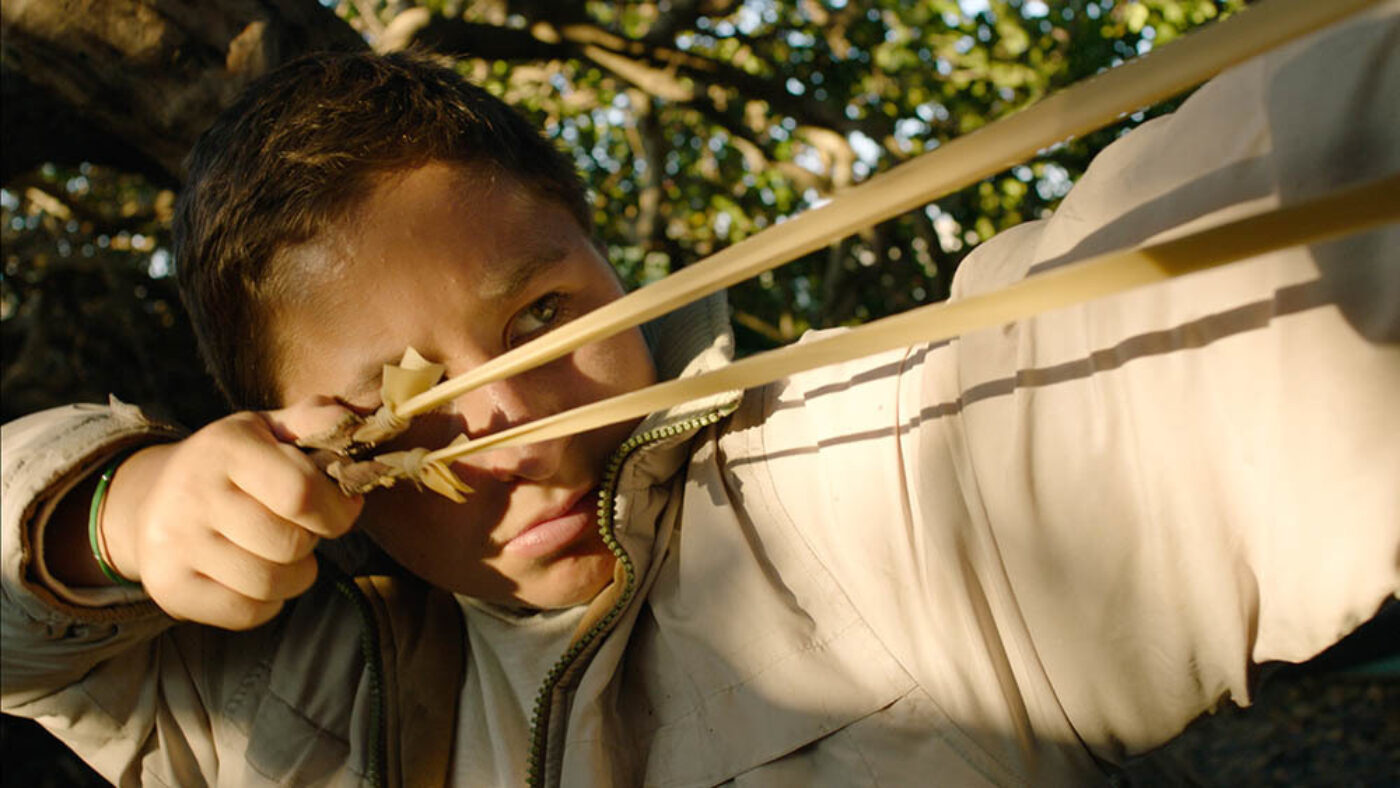 This October, forty-nine years after its first appearance, The Battle of Algiers returns to the New York Film Festival. It's not a difficult film to see these days—it's on Hulu—but back in 2003, several months into the invasion of Iraq, somebody at the Pentagon thought it merited a special screening. Gille Pontecorvo's 1966 documentary-style account of the Algerian struggle for independence offered, according to a flyer advertising the screening, an excellent case study in "how to win a battle against terrorism and lose the war of ideas."

Battle's first American screening, at the 1967 NYFF, was the work of not a Pentagonian but of Amos Vogel, the Festival's founding co-director. The teenage Vogel had fled Austria with his family just before the Anschluss, and through a lifetime of film programming in the U.S., he remained dedicated to "a more liberated cinema"—not a hierarchical project, but one of "constant transformation of all forms and systems." The Festival Vogel helped to start is also, at least nominally, not hierarchical—the films are not in competition for prizes. However, for reasons of merit as well as market, its Main Slate is rarely short on European prize-winners, which this year concern themselves less with winning wars of ideas than with surveying the carnage of those wars.
At first glance, the most focused of these is Ken Loach's Palme d'Or winner, I, Daniel Blake. Working with his usual screenwriter Paul Laverty (writer of Loach's other d'Or winner, the 2006 The Wind that Shakes the Barley), and shooting in Newcastle with little-known actors, Loach has made an effectively upsetting film about a sickly welfare state, no less melodramatic for being entirely plausible. The film is also a rejection, and a revision, of the retirement he announced in 2014. Loach has named de Sica's Bicycle Thieves (along with The Battle of Algiers and Loves of a Blonde) as the inspiration for his long career, but he updates a different de Sica here: like the increasingly desperate Umberto D., bald, widowed carpenter Daniel Blake (Dave Johns) is losing the ability to support himself. A recent heart attack has made him temporarily unable to work, but his unemployment benefits are suspended after an unfortunate appointment with a "healthcare professional"—not a doctor, as Daniel ascertains several times in the off-screen conversation that opens the film.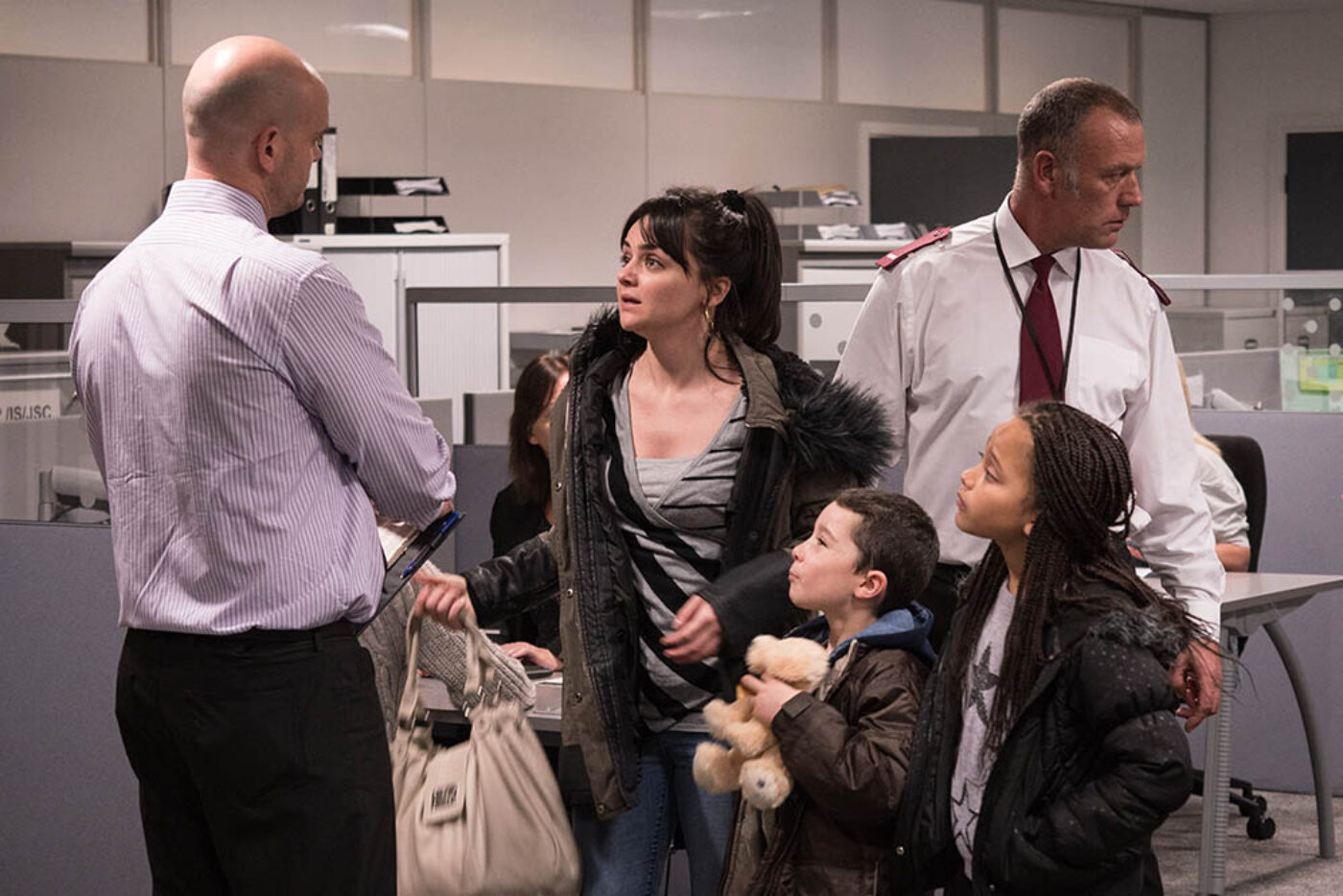 Like Daniel himself, who builds pretty mobiles of wooden fishes (it's the only model he knows), Loach and Laverty have an appreciation of sturdy detail. They commit to showing the tedious and crucial rituals of poverty: Daniel lines windows with bubble-wrap for insulation, attends useless mandatory workshops, fills out forms online only to be prompted by an infernal server to re-re-resubmit. Running the gauntlet of the bureaucracy, he meets Katie (Hayley Squires), an unfairly evicted single mother recently relocated from London, where housing could not be found for her. This detail-work, however, does not extend to character: Daniel, who is absolutely good, watches Katie's kids; Katie, who is wholly selfless, makes Daniel dinner. On their own, the two resort to sadder means of survival. For Loach, who voted Remain because of the need to "make alliances with other European left movements," such alliances among workers—an unemployed worker is a worker still—are not just the salve for a wounded society but the sine qua non of any society hoping to prove that it does indeed exist. Thus I, Daniel Blake offers not transformation but liberation from ambiguity. The film's many fades-to-black may be intended as a kindness. Times are bad, as you can clearly see; feel free to blink back tears, but not to look away.
Little is immediately clear about Gianfranco Rosi's Fuocoammare, carved up for Anglophones as Fire at Sea. The documentary's opacity has been rewarded with the Golden Bear, the Berlin Film Festival's top prize; the prize committee celebrates the fact that Rosi (unlike Loach) shows almost no relationships at all. Often shooting alone, on and near the small Italian island of Lampedusa, Rosi had access to two separate spheres: the domestic and the catastrophic. Lampedusa is actually closer to the coast of Tunisia (and Algeria) than to Italy, and has for decades been the destination of people fleeing North African and Middle Eastern countries, hoping to make their way to Europe. Often, their overloaded, unseaworthy boats don't make it, or some of the people crowded onto them don't. In 2014, at least 3,000 drowned in the attempt. Rosi alternates between accompanying the crews intercepting these imperiled vessels and following a local boy, Samuele, on his sling-shot-making, sea-sickness-defeating quests.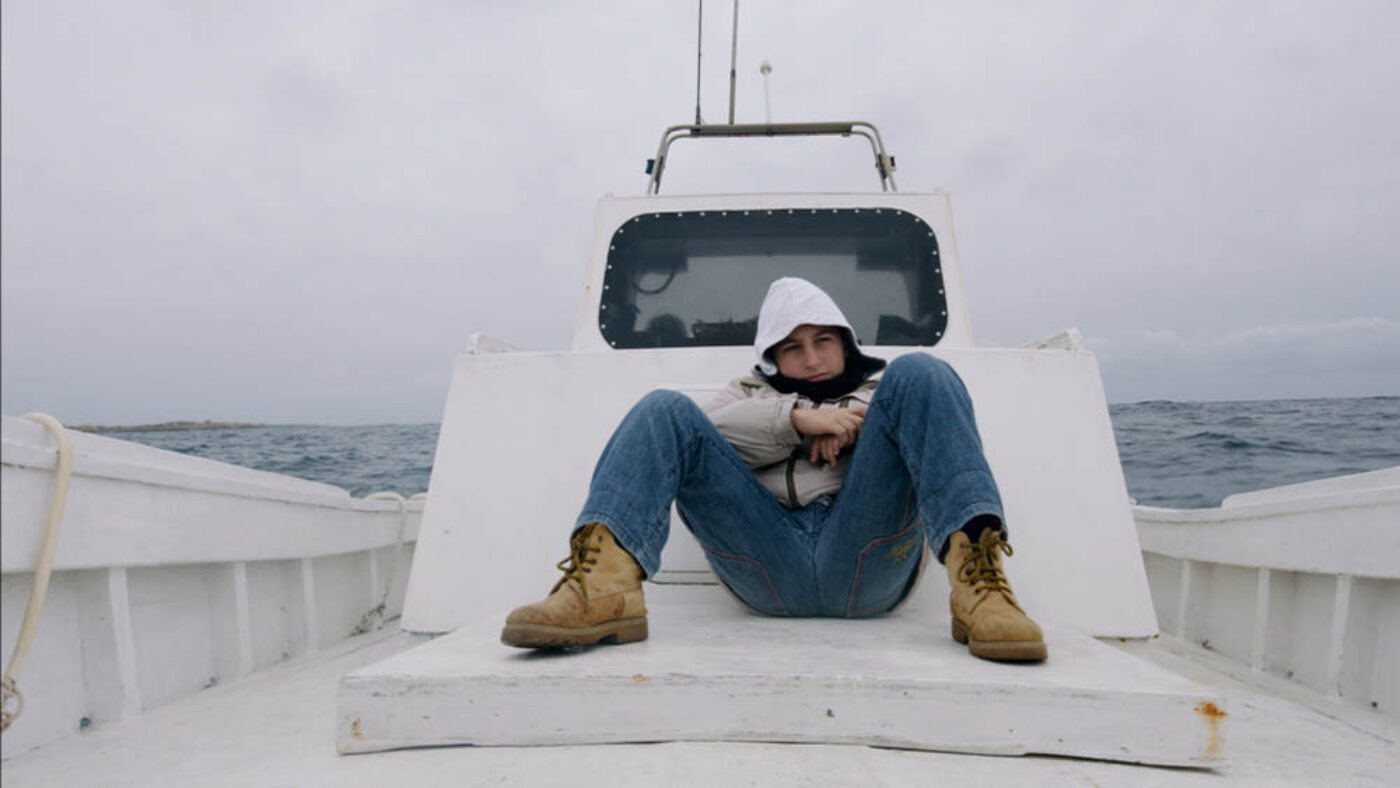 In Samuele's homey kitchen or on his family's modest fishing boat, the offshore disasters may as well not exist; the radio is as likely to report on rescue operations as it is to play old love songs. And though in these circumstances there can be no competition between natives and visitors, housed in a "reception center" on the island, there's no solidarity-building or cooperation, either. Disjunction is the film's sole, and singly troubling, assertion. Unlike the uncivil servants of I, Daniel Blake, no villains are onscreen; Lampedusa's beleaguered doctor examines a pregnant woman and, later, the anxious but apparently hale Samuele. Nothing seems to connect these neighboring narratives but the sea.
Rosi shot the saved and the dying at sea for more than forty days until he lost the "strength to go on filming," or looking. In Sieranevada, the Romanian director Cristi Puiu's fourth feature (his The Death of Mr. Lazarescu won the Prix Un Certain Regard at Cannes in 2005), forty days is all a Christian soul gets to see to its earthly business before an ultimate appointment with God. According to Eastern Orthodox tradition, at the conclusion of this period, a priest visits the home of the deceased, to bless belongings (in this case, a too-big suit belonging to the dead patriarch of a large family, Emil), and to pray.
Puiu's camera (adroitly wielded by DP Barbu Balasoiu), standing in for the dead Emil, is often crowded out of his Bucharest apartment's small rooms, and peers over the shoulders and into the squabbles of Emil's relatives. One son is arguing with his wife, who's understandably eager to skip out of this occasion; a lonely nephew is deep into 9/11 conspiracies; a married daughter is haunted by the specter of Romanian communism, but not so egalitarian as to avoid calling Marx and Lenin yids. The 173–minute Sieranevada is a bewildering, bitter, and amusing affair, as is family life; in fact, the film's scale, in which long arguments extinguish themselves only to flame up again at the opening of a door, resembles lived experience much more closely than a moral tale, or one signifying nothing. A study of the walking wounded, it does not distinguish between the politics of parenting and patria, suggesting that change—and stagnation—is possible in both (Emil has died, but not his legacy). Despite his spectral cameraman, Puiu is particularly concerned with transformations of the living. Romanian cinema, he says, is still largely an American production; showing his film at festivals abroad helps alter this perception at home. Watch: the artist cast as liberator.
I, Daniel Blake screens at the 54th New York Film Festival on October 16; Fire at Sea on October 7 and 8; and Sieranevada on October 9 and 14, 2016. Wider theatrical release of these films is expected throughout the fall.
Elina Alter is a writer in New York.