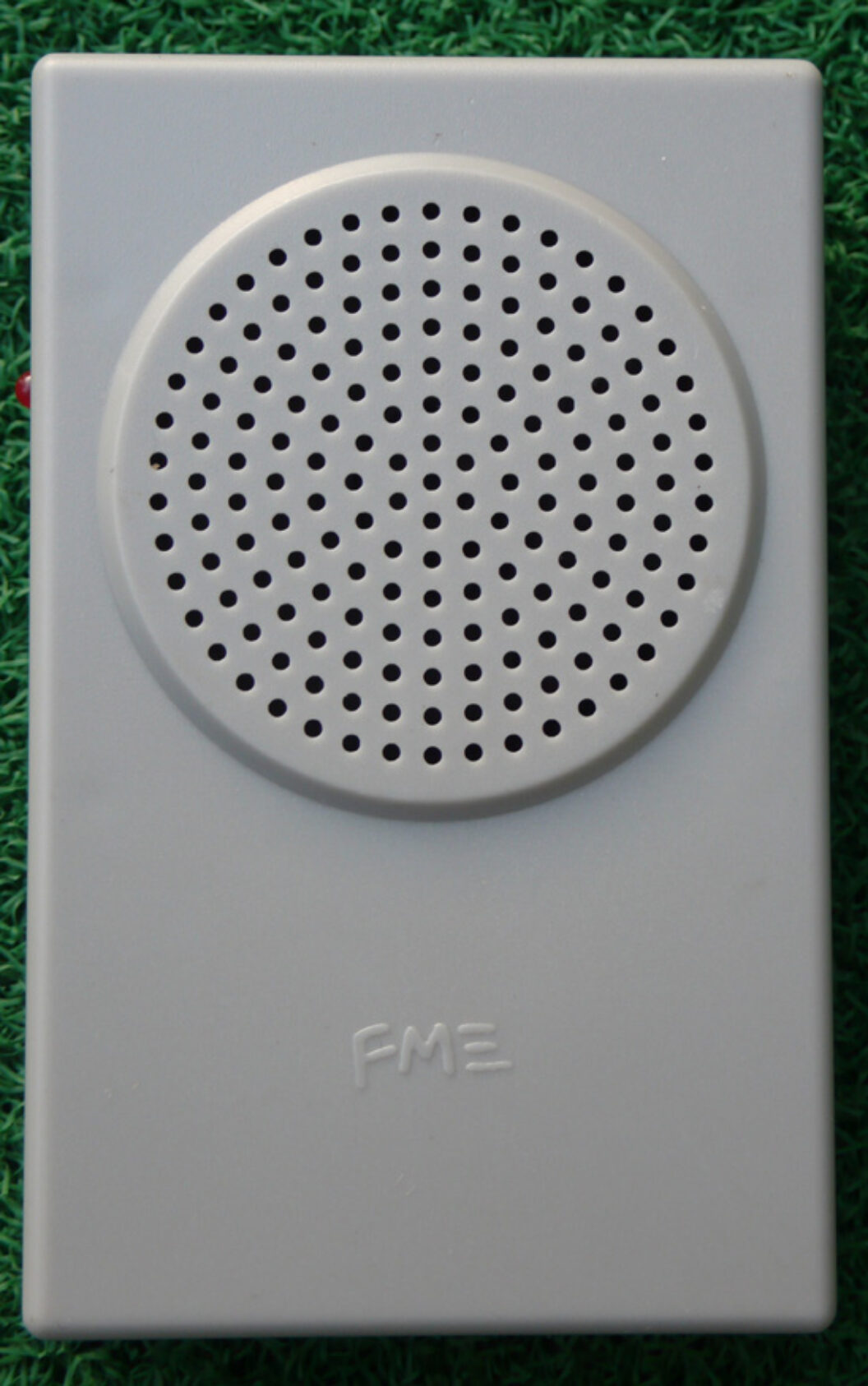 If you want to get acquainted with the paradox of ambient music, you could do worse than setting a Buddha Machine on your desk, flipping the switch, and going about your business. Brian Eno famously said ambient music "must be as ignorable as it is interesting" and this tiny box, warmly buzzing with analog sounds, both demands your attention and threatens to slip into the background.
The Buddha Machine 2.0 is a small plastic box that plays repeating loops of "ambient" music. Its looks and sound quality will remind you of a transistor radio. The tracks cut across a wide swath of ambient music styles, from drifty Fennesz-like drones to tense, rising swells that sound like Cliff Martinez scoring a Steven Soderbergh film.
The craft that Zhang Jian and Christiaan Virant of the Beijing-based electronic music duo FM3 put into the compositions—and design of the box itself—rewards close attention, ensuring that the machine won't suffer the fate of another forgotten gizmo. The updated 2.0 version contains nine loops in total but a practically endless series of permutations; the device has a pitch control. This feature allows the user to speed up or slow down the sounds like a thumb-sliding beat mixer, which begs the very 21st-century question, "is the Buddha Machine a record or an instrument?" The best ambient music straddles a fine line between background music and thoughtful experience design, and that's exactly what makes a $25 plastic box of loops so compelling in an age when everyone already has 5,000 songs in their pockets.
Timothy Boyd works in user experience and publishes Ambient Music Blog (ambientmusicblog.com). He lives in Brooklyn.
Originally published in
Featuring interviews with Adam Bartos and A.M. Homes, Jacqueline Humphries, Tod Williams and Billie Tsien, Andrei Codrescu, Mary Gaitskill, Matthew Buckingham, and Pauline Oliveros.